I had the pleasure of meeting Marnie Wynans through mutual friends on Vancouver Island. Marni and I have done both Norwex parties and All Saints Day parties together. She's a lot of fun and an inspiration both as a homeschooling mom and a work-at-home mom. Here, I'm delighted to share a quick interview with her about what she does and how she does it.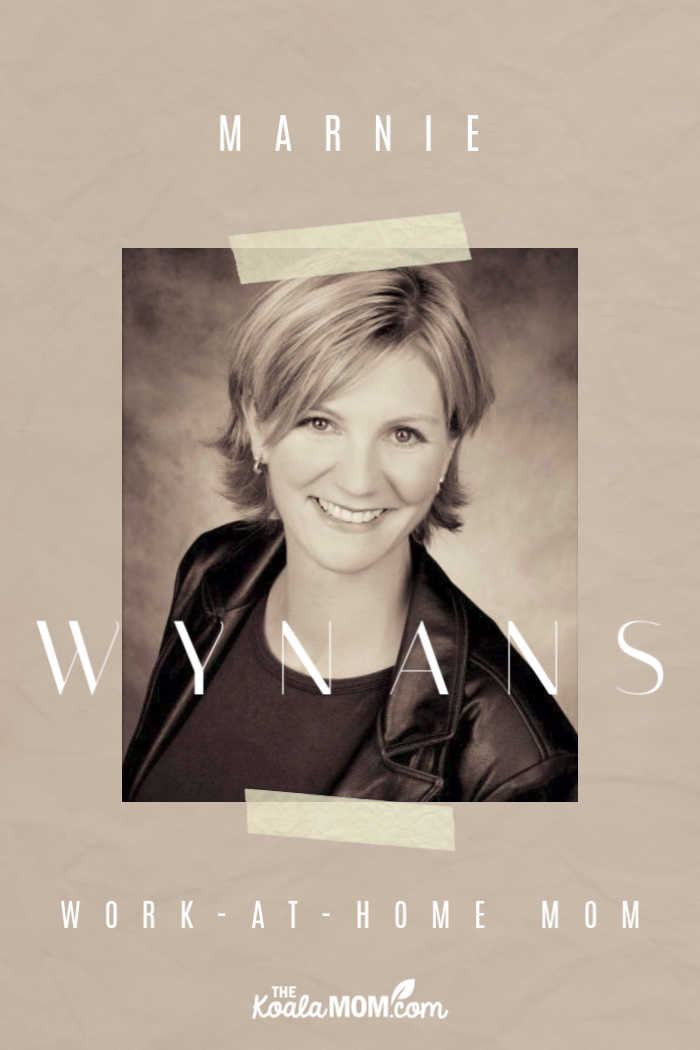 TKM: Tell us a bit about yourself and your family.
Marnie: My family is myself, my husband Glenn (married 25 years) and five boys ages 18 to 5. I work from home as a direct sales consultant and coach for Norwex, teaching people how to create chemical free homes.
I also homeschool two of the boys in Grade 10 and Grade 5. Most of my work is done in the evenings at home parties and working online. I do get distracted during the day and could easily work full time, so I have to be disciplined.
TKM: Tell us about your work.
Marnie: It's pretty awesome being able to stay home and be the mom/wife and also go out in the evenings and "play." Although my husband is the main bread winner, I make enough to pay for a new car, with a little extra on top for my own spending. I love being able to contribute to the family and having some independence.
I also am a Christian women's speaker. I travel to churches and women's retreats to share my testimony about how God worked miracles through my infertility. (Feel free to contact me by email if you'd like to know more… marniewynans at hotmail.com).
TKM: What tips would you share with other moms who want to start a home-based business?
Marnie: Keep God and family first. Be organized (my biggest challenge), and love what you do. The kids will see a happy mom, excited about life and all the rewards of hard work while still seeing her put her vocation of wife and mom ahead of career and money.
To find out more about Norwex or how you can order great chemical-free products for your own home and family, check out Marnie Wynans' Facebook page or drop by her website. I've been using Norwex products since Sunshine was born and I'm a huge fan. Plus Norwex usually ships the products right to your door within a few days of placing the order.