Many of the crafts I do with the girls are sort of impromptu crafts with materials I find around the house or things we've been given by others who think we could use it for crafting. Today's craft is an example of that.
Way back in my teens, I did folk art painting with my mom. We both gave it up shortly after I started university, and she gave me a box filled with all our old supplies a few years ago. Most of the books, brushes and other tools I passed along, but I kept a few of the wood pieces to use as crafts with the girls. These included two large wooden hearts.
For a while I wondered what to do with the hearts. Then when the girls were looking for a craft to do one day, I let them paint one heart each. Okay, I helped them paint their hearts, but they picked the colours and did most of the work.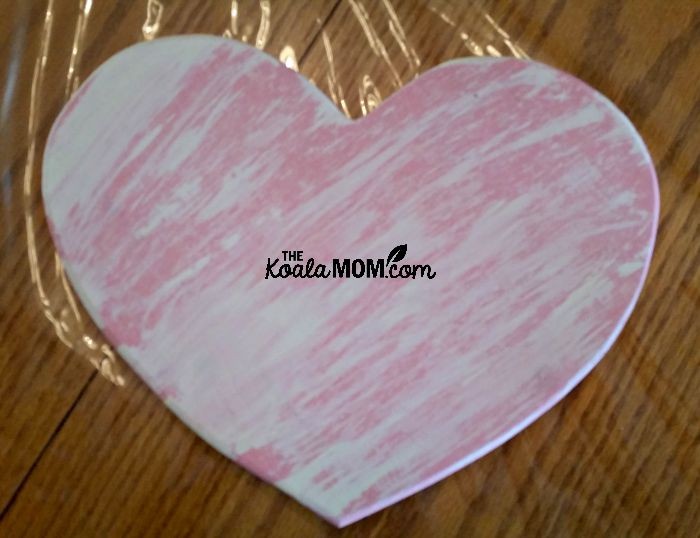 Lily painted her heart pink. Then she was going to do something with off-white paint, but it ended up smearing on her heart. To rescue both the heart and her feelings, I created this stripey effect with the off-white paint on the pink by using a fairly dry brush and sweeping it back and forth quickly.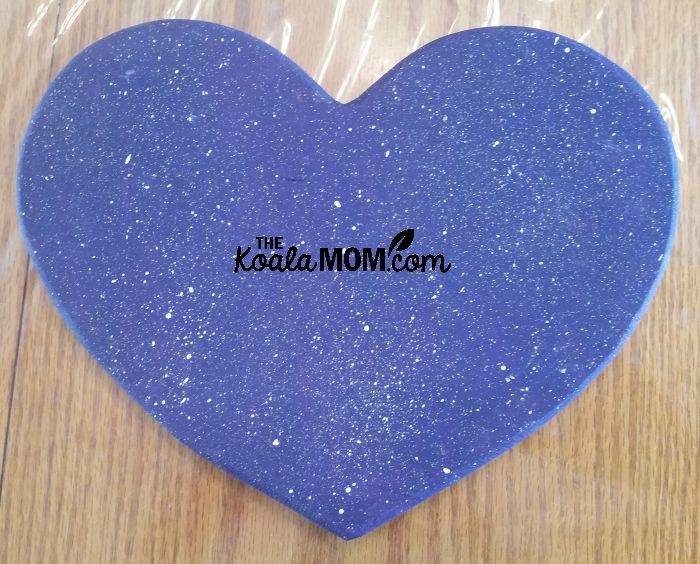 Sunshine painted her heart purple. Then we used an old tooth brush dipped in yellow paint to create the starry effect. (Point the toothbrush at the plaque and draw your finger across the bristles so that they flick paint down at the plaque.)
Then the hearts sat around my desk for a while as I tried to figure out what to do with them next. One day I came up with the idea of using vinyl letters to create a saying across the hearts. So that's what we did for Lily's heart: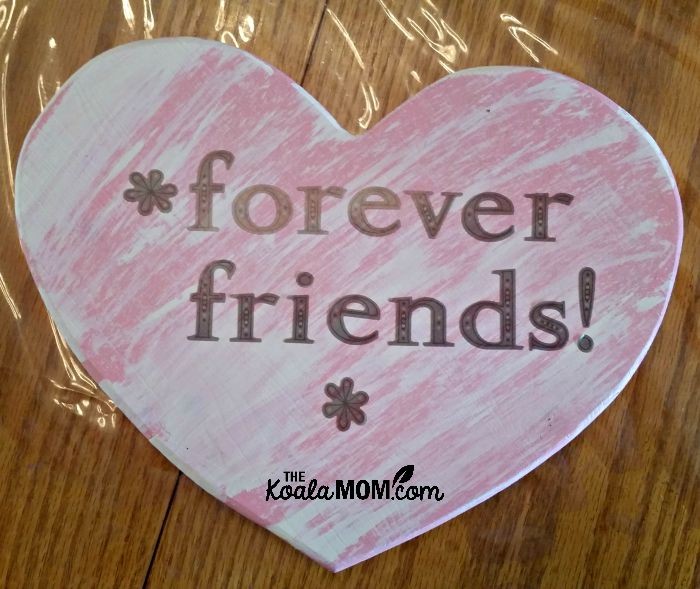 The letters are slightly transparent but were easy to stick and adjust if I got them crooked. I used a ruler to help make each word straight. Then we varnished the hearts to help protect the paint and make sure the vinyl letters didn't eventually wear off.
The vinyl letters we had wouldn't work on Sunshine's heart, however, because they were transparent and didn't show up on the dark background. So she used a gold permanent marker to write a little saying on her plaque: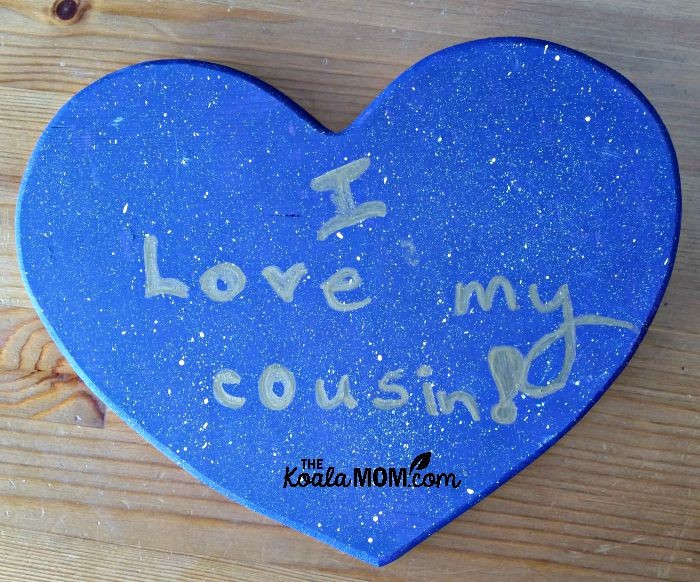 I also thought about using stencils or mod podge to put the quotes or sayings on the personalized plaque. The sayings can be as short or as long as your child's ability or your method of applying them. I just did an online search for quotes. You could also use your favourite Bible verse or something as simple as "Welcome to our Home." The girls wanted to make these hearts for their cousins, so that helped us decide what to put on them.
Supplies needed (affiliate links):
Cost: $5-20
Difficulty: intermediate (painting is easy, lettering is a bit harder)
As usual with any painting project, I recommend covering your work surface with newspaper and having your child wear an old T-shirt or paint smock.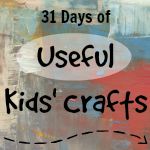 Remember, if you do any of these crafts with your kids, I'd love to see them! Feel free to post it to my Facebook page or share it on social media and tag me. Have fun!