One of the biggest questions facing a homeschooler is what curriculum to use. There are tons of great curriculum options available to homeschool families. For me, the deciding factor has been talking to fellow homeschoolers about what has worked for them in their daily routines.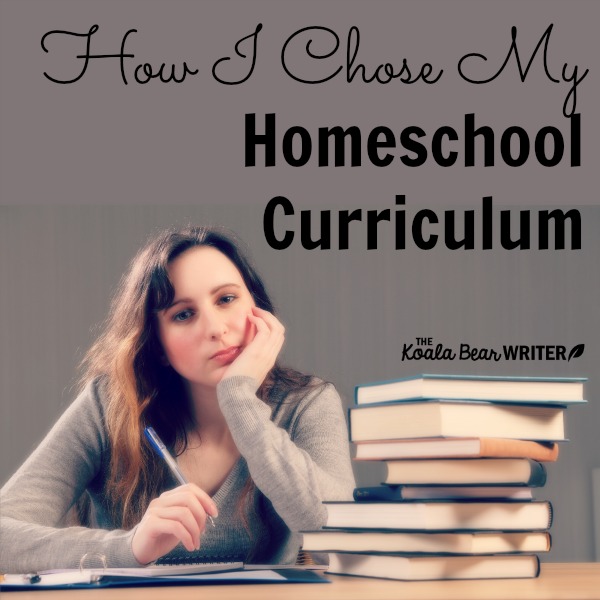 Last summer, when I began planning to homeschool Sunshine for Grade 1 in September, I called up a friend of mine. She had just finished Grade 1 with her two children, so I figured she'd be an excellent resource to talk to about exactly what Grade 1 looks like. She graciously invited me over and got out all their homeschooling books and resources, then walked me through what they had used and liked and what their homeschooling day looked like.
One of the resources that stuck out at me from that visit was the Catholic Heritage Curriculum. My friend lent me a catalogue and I checked out their website and really liked what I saw. Faith is a big reason that I wanted to homeschool my daughters and I liked the fact that Catholic Heritage Curriculum worked faith through all of the materials in the curriculum, not just the religion program.
I signed onto the website to order the materials for Grade 1. Then, when I was searching for the math books, I came across Saxon Math. I did Saxon Math when I was homeschooling, from grades 5 or 6 all the way until 12 (Algebra and Physics). In my earlier grades, I had used a different math curriculum, but struggled to learn long division. Mom had to explain it to me every. single. day. And we both got tired of that. At the recommendation of a friend, we switched to Saxon Math and never looked back.
Last week, I joined some other homeschool moms to learn about Connecting with History from a mom who's been using it with her kids. This program is a writing, reading and history program all wrapped up in one that goes through the history of the world from creation to modern times with a classical approach. Connecting with History interests me because again, it integrates faith in what the girls are learning. It can also be used for multiple kids in multiple grades, which is attractive as I start teaching Lily this year (Kindergarten) and look further ahead to when Jade starts school too. And as a history buff, it sounds cool to base a large part of our studying on history and reading historical fiction.
I'm also now a blog ambassador for Bright Ideas Press and I'm looking forward to trying out their Earth & Space Science curriculum this summer. When I was homeschooling, the science curriculum we used was strongly faith-based and I appreciated that approach. So again, what attracted me to this program is that faith is woven through what the girls are learning about science and the world around them (after all, God created it all!).
I should add that one of the things I like about both Catholic Heritage Curriculum and RC History is that they have daily lesson plans. I found the lesson plans for CHC hugely helpful at the start of the year and still consult them to make sure that we're on track. Saxon Math has been easy to fit into the schedule because we simply do a lesson a day, and they also recommend a 4-day week just like CHC and RCH (which works well for us!).
While I haven't yet ordered our curriculum for next year, I think we'll end up doing a combination of these programs for Sunshine in Grade 2 and Lily in Kindergarten.
I'm linking up with the Canadian Homeschool Bloggers team this month to share how we choose curriculum. Check out their posts and make sure you grab the FREE curriculum planning printables Lisa has created!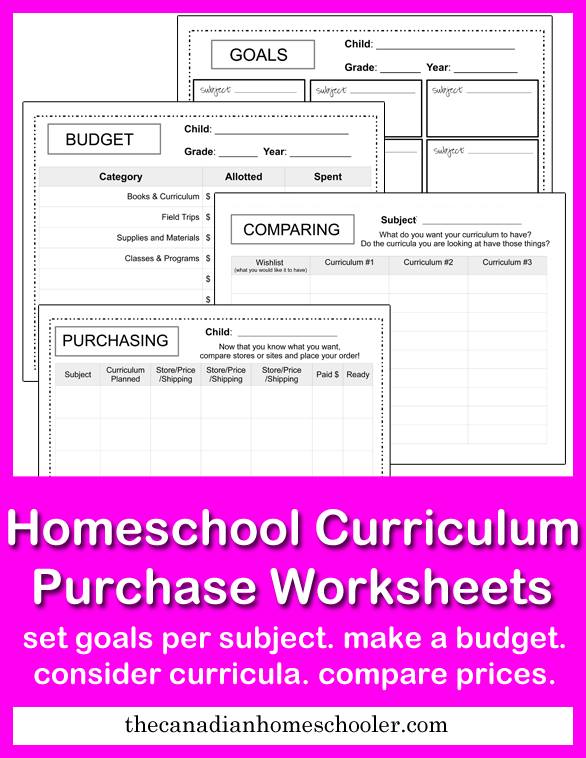 How do you choose curriculum for your homeschool? What curriculum would you recommend to other homeschoolers?