Today I'm delighted to share a post by my friend Monique, aka the Hard of Hearing Mommy.
When Bonnie asked me to write an article for her blog, I immediately felt honored, then nervous, then slightly scared. Sharing my personal life story is never easy, even after telling it over and over. So, I'll start with introductions: my name is Monique. I'm a mommy to a nine-month-old sweet girl named Rachel and I also happen to be hard of hearing. Like any story, the best place to start is the beginning: December 1984.
The rubella virus (or Little Red, loosely translated from Latin) and my mother made an instant connection during the famous outbreak in 1984. She was in her first trimester. While the symptoms lasted for a short while, the illness had a life-long impact on our lives.
I did a bit of research and found that rubella is often mild. Attacks can pass unnoticed, lasting only 1-3 days. However, when contracted within the first 20 weeks of pregnancy, the impact of the virus can be serious, even deadly. My mother quickly recovered from the infection, but she and my father were left not knowing what was to become of me.
How life can change in an instant! My parents were told by several physicians to terminate their pregnancy (uh, hello fancy word for abortion). I could be born physically deformed, with missing limbs, blindness, a hole in the heart, hearing loss, and so much more.
Fortunately, as Catholics they did not believe in abortion (and after 8 years of trying, they were not about to give up this little surprise miracle!). For that, I am thankful. If they had never made this decision, my little girl and I would not be in existence today.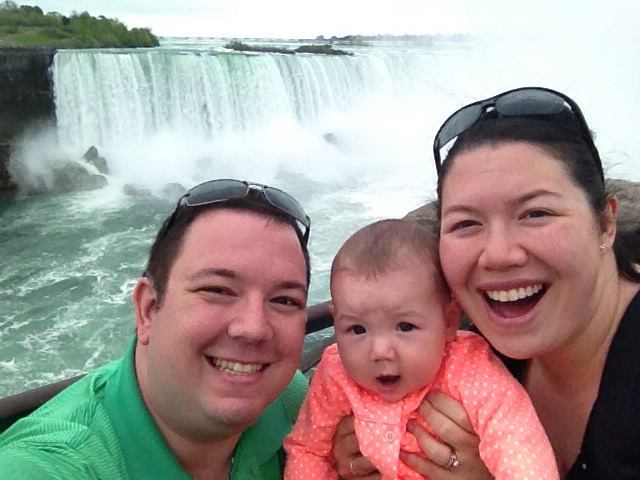 Shortly after I was born, I was sent for multiple tests—brain scans, heart scans, eye scans, the whole shebang. The last one was the hearing test… and guess what, I "clinically" failed it. I didn't fail on purpose. I didn't fail my personhood. I just "clinically" failed the standardization test—that's all.
My life, in my opinion, was just like any other kid growing up in North America. Perhaps slightly different. I went to the Children's Speech and Hearing Centre of BC when I was 3, then mainstreamed into a regular Catholic school by the time I was 6.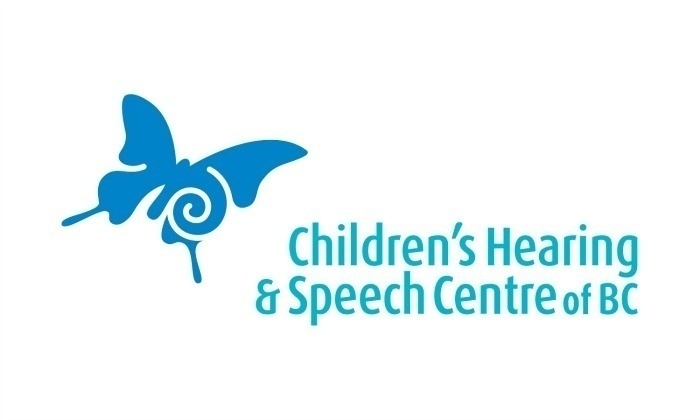 From grades 1 through 12, I was never really bullied (thankfully!), participated fully in class (with the help of an FM system, which made me look like a child suicide bomber), engaged in competitive swimming, volleyball and dancing.
On top of all of that, I traveled the world with my parents, often doing my schoolwork on trains, airplanes and cruise ships. After high school, I went to university, met my husband doing volunteer work, fell in love, got my Masters (yay!), tied the knot two days after completing my Masters (booyah!), moved to Victoria, and am now a mommy!
Becoming a mother by far has been the most challenging life experience (other than managing my hearing loss). I am no longer responsible for just myself, but this new little person who relies on me. As an only child (and no, I wasn't spoiled), I didn't know how to change diapers, or breastfeed, or do anything baby related. Rachel is the first newborn I've ever really cared for. Upon her arrival, I was excited, nervous, scared, frustrated, but most of all overwhelmed. My emotions were definitely on a roller coaster.
The primary concern prior to Rachel's birth was how we'd be able to hear her cries at night while we're sleeping. My husband also has a hearing loss, but fortunately Rachel doesn't—she's as normal as normal comes. The standard baby monitors from Babies R Us and Amazon did not suffice. About a month before Rachel was born, we found the Foscam Camera—a WiFi camera that would be able to send signals to my phone (which is also plugged into a bed shaker).
It took some trial and error to get the set up done properly, including fake baby cries to target sensitivity levels. Hallelujah! I absolutely love the fact we live in the age of technology. I take advantage of any gadgets that might help make my life a little bit easier as a hard of hearing mommy. (Yes, this includes streaming videos with subtitles—much easier than paying $12 for a movie at the theater where there isn't any captioning).
Now, nine whole months later, we're still surviving. Like any other child, Rachel's sleep patterns have changed, she's fully crawling (baby gates alert!), and is becoming more vocal than ever. As I write this article, I'm more comfortable in my skin as a hard of hearing mommy, even though I still have some fears for the future—such as "will Rachel resent me when she's older if I can't hear or understand her?" or "will I embarrass Rachel in public due to my hearing loss?" So many what ifs!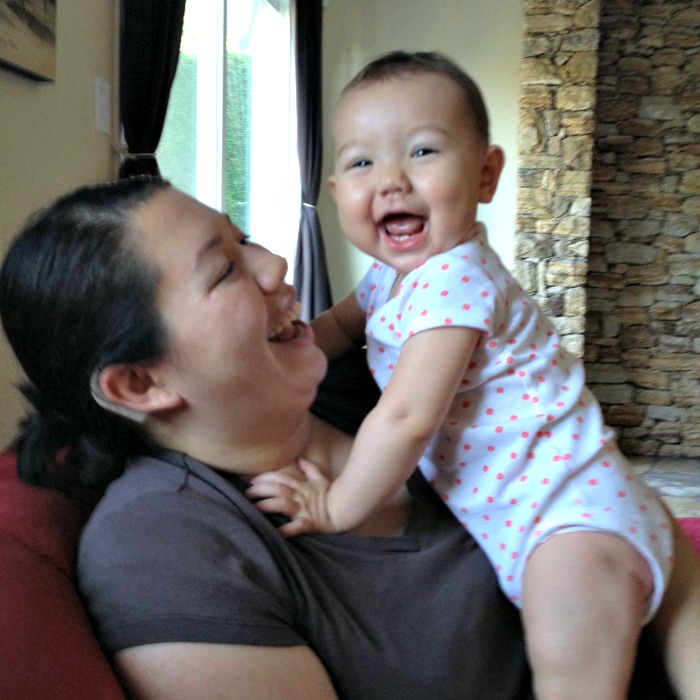 For now, I'm just focusing on getting her to sleep on her own—a task made slightly easier as I can avoid the screams by simply taking off my Cochlear Implant. Taking it day by day is much easier than thinking too far ahead into the unpredictable future.
That's my story so far. My hearing loss is invisible to most, but it certainly presents its own set of challenges in our daily lives—yet God doesn't give us more than we can handle.
To learn more about what life is like as a hard of hearing mommy, follow Monique's blog.