I think every country in the world has its own lullabies, gentle songs for singing to babies. Every new mother has crooned a lullaby to her baby, whether she knows words or not. Many of us may have defaulted to "Rockabye Baby" or other simple songs from our childhood. With their recent CD 'Til the Morning: Lullabies and Songs of Comfort, Edie Carey and Sarah Sample have created a compilation of lullabies not only for babies, but for mothers too.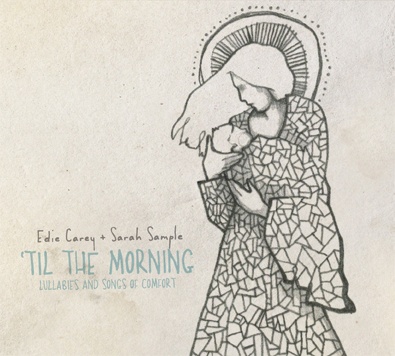 One of the songs that touched me was "Turn Around," about a mother looking at her daughter growing up before her eyes. There are times when each stage of motherhood can seem so overwhelming, yet as this song reminds mothers, the stages pass so quickly. Listening to the songs, I thought about how, when Jade had a fussy period in her first few weeks, I had turned on some music to soothe me, yet there are few CDs recorded just for mothers.
Both Carey and Sample have soft, beautiful voices, perfectly paired with the instruments for these lullabies. Some songs are classic lullabies (like "All the Pretty Horses") and others are original songs by Sarah or Edie. All were beautiful. Salt Lake City Weekly said, "Sarah Sample's raw, graceful voice … enhances lyrical content that cuts to the bone." Paste Magazine wrote, "Edie Carey is gifted with one of those voices that could sound great singing anything.  Vulnerable and pleasing, Carey draws us into her world, where we find we have a lot in common." Together, these women have an amazing sound.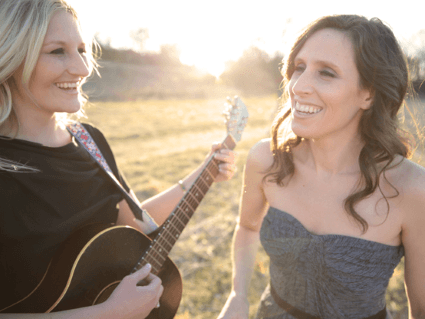 Sarah Sample is the mother of two children; this is her fourth album. She and Edie Carey have been friends since 2007 and came together during Edie's struggle with infertility. Edie's son was born in 2012 and the women began planning their lullaby CD. They've enjoyed singing together whenever possible, but for this CD, geography prevented much practicing or preparing to record. When they sang the first song, though, it was as if they'd always been singing as a duo.
Unfortunately, my older girls didn't like the lullabies (there's no story in the songs), but I managed to convince them to listen during our drive to Alberta and back when it was Jade's naptime. "She needs some lullabies," I'd say and turn on the CD, smiling to myself. I needed the lullabies too—a few quiet moments to remember what it means to be a mother, to savour these moments as they are young, before they turn around and grow up.
I received this CD in exchange for my honest review.