While we were staying at Rondalyn Resort, we visited the Morden Collieries Trail. Once a huge coal mine near Nanaimo, this area is now just a nice trail through the forest to the river and a few cement remain of the buildings–as well as the colossal concrete head frame and tipple.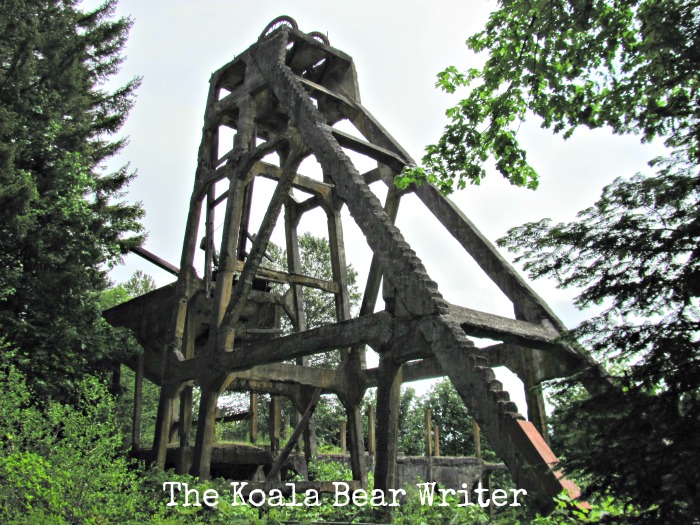 We followed the trail to the river, imagining the tunnels that snaked hundreds of feet below the ground below us and how it would feel to walk this distance in complete darkness. Sunshine and Lily ran ahead, looking for photo opportunities. Two bridges crossed over a large swamp full of skunk cabbage and beaver's dam, where we thought we saw a muskrat.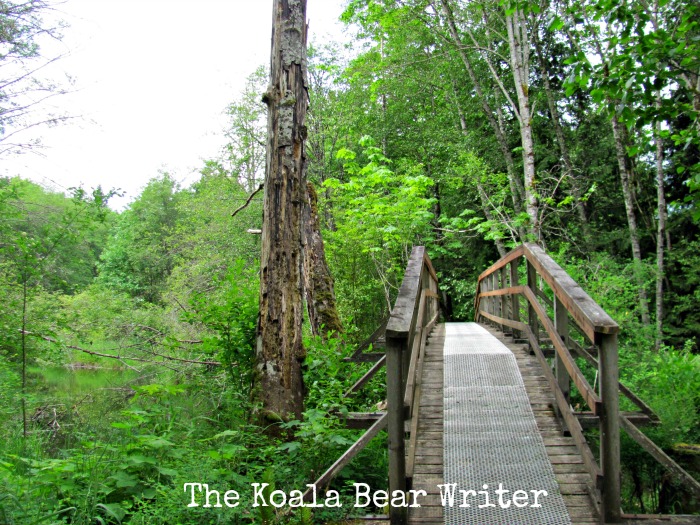 On the way back, we took the right-hand fork in the trail around the back of the tipple and found other cement remains of the mine. A few signs explained what the pieces were when the mine had been working.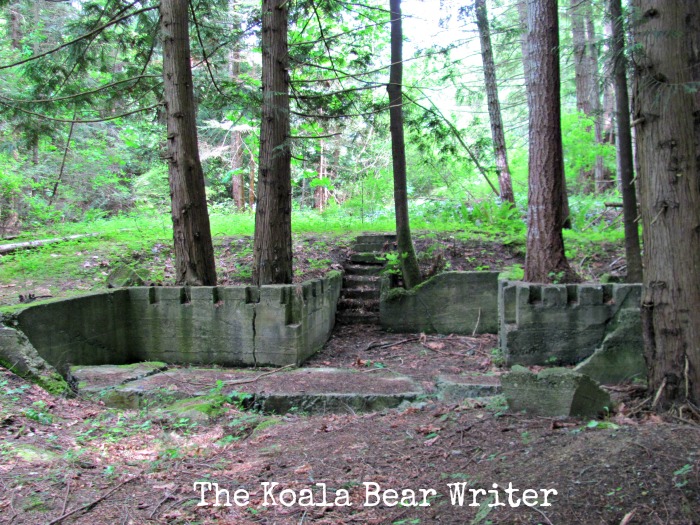 Even the girls thought the cement ruins were interesting and wanted us to explain to them what these blocks used to be. They hid under a big arch that used to be a chimney and then ran ahead to find more "ruins" in the trees.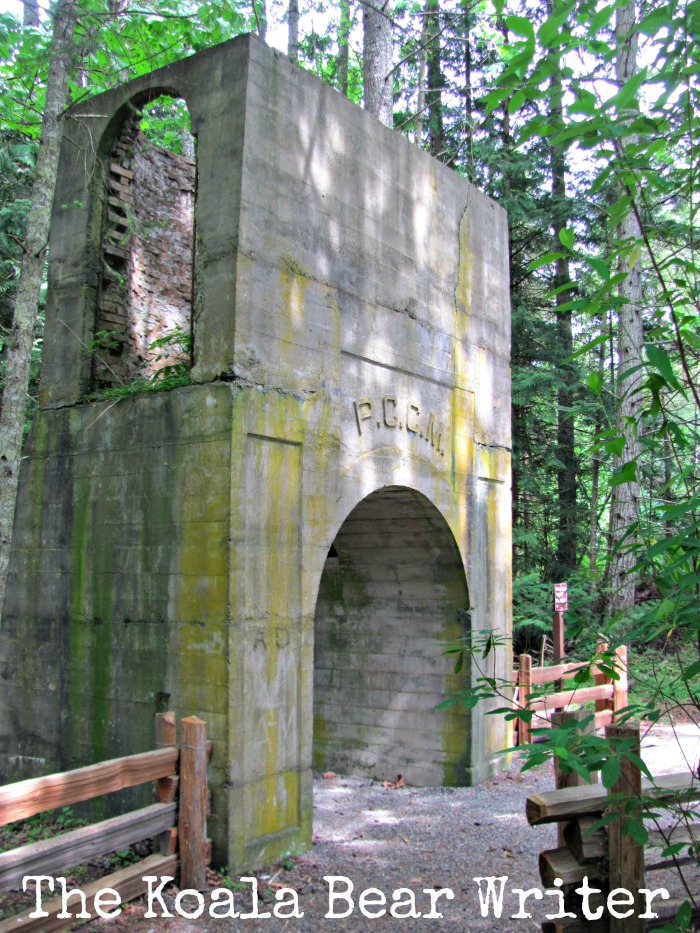 The trail snaked around the big tipple, back to the main parking lot. Then we saw the sign for the Miner's Trail that we'd missed when driving into the parking lot.
Overall, this was a very interesting glimpse into the history of Vancouver Island. We found out more at the Nanaimo Museum, which also had a display about the coal mines, and on the Morden Mine website. If you're in the Nanaimo area, I recommend a quick stop for the hike–or at least the circle around the tipple–to see the Morden Collieries.
Check out these other great places we've visited on Vancouver Island.