Ivy Madison would do just about anything to stay in the secluded, beautiful, innocent town of Deep Haven. Even if she had to buy a man.
Susan May Warren hooked me with the opening sentences of Take a Chance on Me and kept me turning pages right until the end. Even when it seemed like I knew where the story was going (I mean, it's obvious that Ivy and Darek are going to get together by the end, right?), there were twists along the way that surprised me.
Susan's characters were delightfully real; when I could see the path they should take, they often stubbornly went in the other direction (as we so often do). It was a delight to walk with them and see how each of them found a happy ending.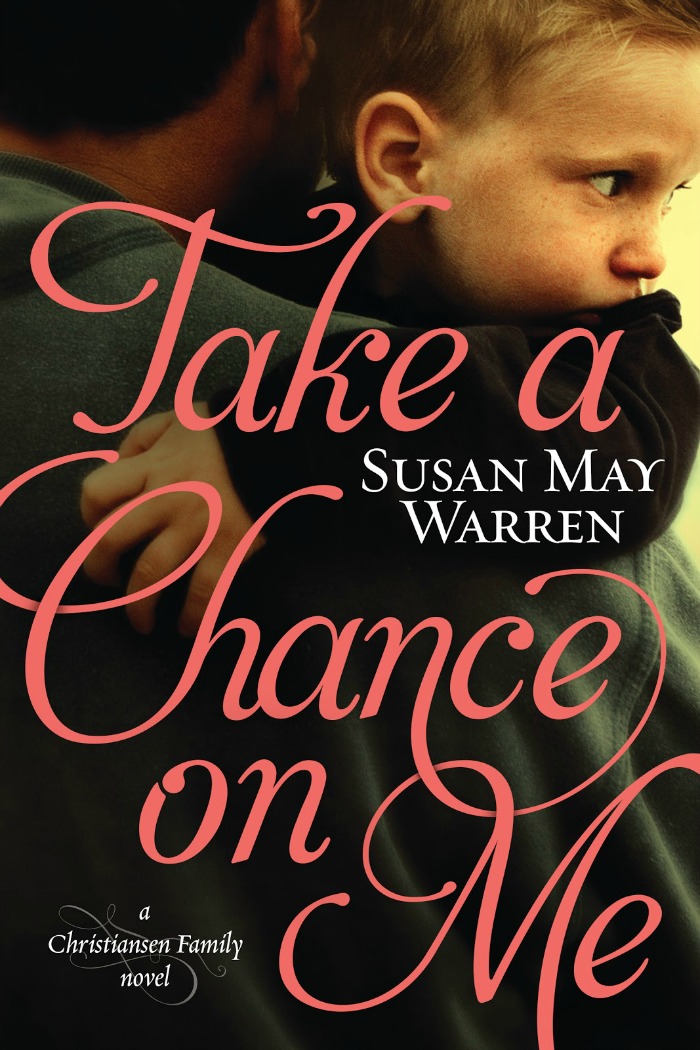 This book was provided for review courtesy of the publisher; all opinions expressed are my own. This post contains affiliate links; as an Amazon associate, I earn from qualifying purchases.

Take a Chance on Me plot summary
Ivy Madison is a former foster kid, now a lawyer and the new assistant county attorney in Deep Haven. Darek Christiansen is a widow and the father of five-year-old Tiger. Their first date doesn't exactly involve fireworks, but something about Ivy makes Darek feel he owes her some second chances. She has a way with Tiger—and Ivy loves the way Darek interacts with his son. However, one big secret stands between them—a secret that may cost Ivy everything she dreams of having with Darek in Deep Haven.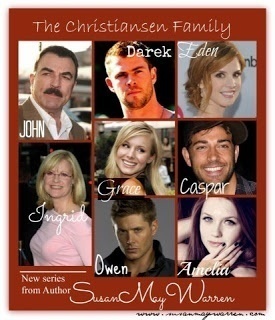 Jensen Atwood is the town bad guy, serving out a community service sentence for killing Darek's wife several years ago. That accident pulled apart Jensen and Darek's friendship and left the entire town grieving. But few people in town—except for Claire Gibson—know the whole story. Claire is a missionary kid who grew up with her grandparents while her parents are in Bosnia, but now she feels trapped by her parents' expectations for her life. If she and Jensen could move past their pain, they might be able to help each other…
My thoughts on Take a Chance on Me
This is my first Susan May Warren novel and I had high expectations for it because of all the rave reviews I've heard for her books. I wasn't disappointed. I loved the whole book and look forward to the rest of the series, which follow the other Christiansen family members. Susan made me want to visit Deep Haven myself as she brought the small town—and all its characters—alive in the novel.
At the end of Take a Chance on Me, Susan includes discussion questions about the novel—perfect for book groups or for personal reflection.
Read about the next books in the series:
More about Susan May Warren
Susan May Warren is the USA Today bestselling, Christy and RITA award-winning novelist of over sixty-five novels. A seasoned women's events speaker, she's a popular writing teacher at conferences around the nation and the author of the beginning writer's workbook The Story Equation. She and her husband have four kids, whom Susan homeschools. They lived in Siberia for eight years as missionaries.
She is also the founder of MyBookTherapy.com, and Novel.Academy, a school for aspiring novelists. You can find out more about Susan and her books by visiting her website or following her on Twitter or Facebook.
If you're read any of Susan's books, let me know which one is your favourite!
When we try to work out our own redemption, that's when we find ourselves far from God.  We have to draw near to God and let Him do the redeeming. ~ Claire to Jensen