It's here! The Great Canadian Blog Bash 2012 is finally here! I'm super excited to party with a bunch of other Canadian bloggers and to show off our great country. Make sure to drop by the other blogs (many are offering giveaways of great Canadian stuff) and leave a comment here—FIVE lucky winners will receive two books from my wonderful sponsor, Polar Expressions Publishing!
As I thought about this blog party and what I wanted to write for my "Canadian" post, I kept coming back to books.  Yes, I love books.  And there are a lot of great Canadian authors.  I'm proud to know quite a few through both Inscribe Christian Writer's Fellowship and The Word Guild, which are both Canadian organizations supporting Christian writers.  And over the years, I've read a lot of Canadians books that I've liked.  So here are a few of my favourite Canadian authors.
L. M. Montgomery is probably one of our best-known writers for her Anne of Green Gables series.  I actually didn't like Anne of Green Gables the first time I tried reading it—I found Anne too wordy.  A few years later, I picked up the book and fell in love, like so many other readers.  I've since picked up the entire collection, plus a few other Montgomery books, including my absolute favourite, Blue Castle (a beautiful be-yourself love story).
Sigmund Brouwer always makes my list of favourite writers.  He's written everything from children's board books to historical fiction to YA mystery novels to westerns to contemporary to futuristic sci-fi.  He always keeps me turning the pages and wondering what will happen next—and how on earth he thinks up these plots.  Right now, I'm trying to re-read his Last Disciple series in preparation for the third book in the trilogy, which released last week.
Farley Mowat is a family favourite; we had to replace our copy of The Boat That Wouldn't Float because it was no longer a book but just a collection of loose-leaf pages.  I first picked up his children's fiction, Owls in the Family, and later got into his "nonfiction" (which might be a bit fictionalized, depending on whom you ask about the facts).  He is now in his nineties and yet still writing (Eastern Passage came out two years ago).
Betty Jane Hegerat is a modern Canadian writer who has published a short story collection, two novels, and a fiction/nonfiction book.  I had the opportunity to meet her at an Inscribe Spring WorDshop and have since reviewed all of her books.  Her novels amaze me for their ability to take a deep, hard look at a few characters in a very small space of time.
I've never read Margaret Atwood; I've looked at the backs of her books many times and they've never grabbed my attention.  I have read Margaret Lawrence, Alice Munro, and Carol Shields and they were all worth reading once or twice.  Robertson Davies is also a good writer.  And then there's older Canadian writers like Stephen Leacock whom I've only read excerpts of and would like to read more.
And that brings me to today's giveaway: five winners will EACH receive a copy of The Calling: A Collection of New Canadian Poetry and Inkspots: A Collection of New Canadian Short Stories from Polar Expressions Publishing.  Just leave a comment  below (with contact info) telling me who your favourite Canadian author is or what Canada makes you think about.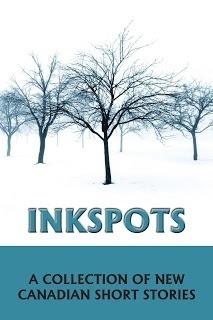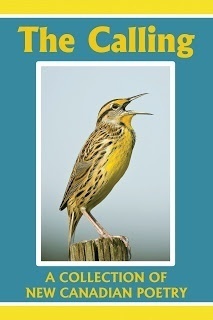 Contest open to residents of Canada over the age of 18 except where prohibited by law; winner will be chosen on July 1, 2012, by random.org and notified by email. The Koala Mom is not responsible for the prize or shipping.