Whether or not you've read Gary Chapman's book The Five Love Languages, you likely know about his ideas that each of us has a specific way of showing and receiving love.  Dr. Chapman's book has become a classic, recognized even by secular counselors.  I read it a few years ago and appreciated his advice, so when I saw his new book Happily Ever After: Six Secrets to a Successful Marriage, I eagerly started reading.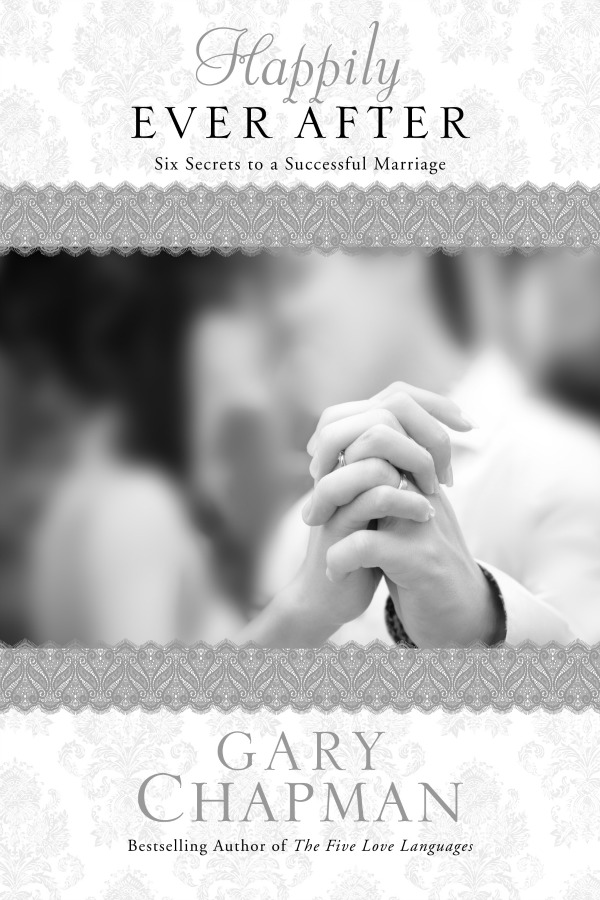 This book was provided for review courtesy of Tyndale House Publishers. This post contains affiliate links; as an Amazon associate, I earn from qualifying purchases.
Happily Ever After overview
In Happily Ever After, Dr. Chapman "shows couples how to successfully navigate the six most common problems that couples face: fighting fair, negotiating change, managing money, getting along with your in-laws, raising kids, and maintaining a healthy sex life. Drawing on more than 30 years of counseling experience, Dr. Chapman provides real-world examples and practical, battle-tested advice that will help you and your spouse better understand and communicate with each other as well as grow as a couple for many years to come."
My husband and I started reading Happily Ever After together on our drive back from Alberta.  Each chapter of the book is short (three or four pages), making it easy to take the book in "bite-size chunks" (or grab a few minutes to read together at the end of a busy day).
You can read Happily Ever After from start to finish or jump in at whatever topic interests you; after reading the first section with my husband, I flipped to the chapters on raising kids because we've had a few discipline issues lately with Sunshine.  I found Dr. Chapman's advice refreshing, encouraging, and practical.  Each chapter ends with specific tips for applying the advice to your life.
Make a Commitment to Growth
In one chapter, Dr. Chapman talked about meeting a couple at one of his conferences who had been married for 52 years.  He was surprised that such marriage veterans would still be attending marriage conferences together.  They said they'd read his book and wanted to hear him speak, because they'd "made it a practice to attend a marriage enrichment weekend every year."
Dr. Chapman responded, "If every couple made the commitment to … continue growing by attending marriage enrichment events and reading books on marriage, we would see a radical change in the marriages of this generation."
May I encourage and challenge you, whether you're starting out in marriage like my husband and I, or a veteran of marriage like this couple, to keep investing in your relationship together.  Happily Ever After is sure to bless you and your spouse, whatever stage of life you are in.
More about Dr. Gary Chapman
Dr. Gary Chapman is the bestselling author of numerous books, including The 5 Love Languages, The Marriage You've Always Wanted, and Discovering the 5 Love Languages at School. He now travels widely speaking on marriage, family and relationships. He and his wife Karolyn live in North Carolina. To find out more about Gary or his books, visit his website.
For more information and marriage advice, you can check out Gary Chapman's website or "friend" him on Facebook.  If you're looking for a quick way to boost your marriage every day, check out Dr. Chapman's devotional book Life Promises for Couples.
What is the best piece of marriage advice you've ever received?  Do you and your spouse attend marriage weekends or read marriage books together?