Happy Canada Day! If you live north of the 49th, do you have special plans for today?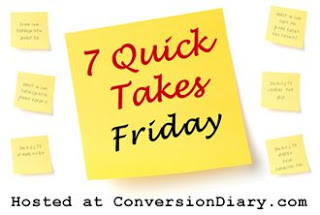 As I thought about it, I realized I have never once in my life attended Canada Day fireworks. I've been to fireworks at the Canada Stampede twice. Watched from our front window, when I was in my teens, the fireworks set off by the town ten-minutes drive away for New Year's Eve. Listened to the neighbours set off their fireworks during "Y2K." But never seen fireworks to celebrate this day. (Maybe I'll change that tonight.)
Learning to be Canadian in Australia
When I was unpacking my duffel bag in a hostel in Alice Springs, Australia, a couple of Asian girls already staying in the room asked me where I was from. When I told them, one girl's face lit up as she exclaimed, "Maple syrup!  I love maple syrup!" I smile wryly, as it wasn't the reaction I expected. I didn't think of maple syrup as particularly Canadian, but maybe that's just because I'm from western Canada, where we're more likely to make saskatoon syrup.
When I was staying at a hostel in Tamworth, Australia, I shared a room with several Europeans. One young German fellow looked at the Canadian flag badges I'd sewn onto my duffel bag and commented that he couldn't do that. It was an interesting observation. Why is okay to be a proud Canadian, but not, say, a proud German or even a proud American?
One lady who worked with my dad moved to Arizona for health reasons. When she was back in Canada visiting us, she'd have us holding our sides laughing at her stories about questions she got asked about Canada. For example, someone once asked her, "Have you ever visited the island of Alaska?"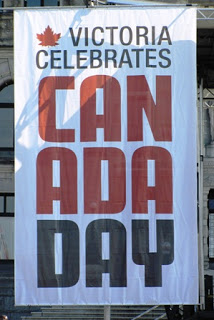 What Are Canadian Things?
Speaking of Canadian things… once in a while in my life, I've had discussions with others about "what is Canadian?" This came up again for us last Christmas, as some South Americans joined us at my in-laws for a Canadian Christmas. We wanted to show them some Canadian things… like Tim Horton's and Roots and Canadian Tire and… and… well, some maple syrup, and moose, and hockey, of course, and lots of snow.
All Imax technology is also Canadian, as we keep getting reminded when see movies there. And Fred Penner is from Canada too. What makes you think "Canada"?
Canadian Books and Authors
Some of my favourite authors are Canadian: Sigmund Brouwer, Janette Oke, L.M. Montgomery, Betty Jane Hegerat, Marcia Laycock, Bonnie Grove, Farley Mowat. And some of my favourite books are by Canadian authors, like The Order of Good Cheer and A Second Cup of Hot Apple Cider.
More Canadianisms
And while I wrote that last sentence, I noticed a few other Canadianisms… our spelling.  As an editor, that's something I constantly notice, especially since many of the submissions I receive for FellowScript come from Americans. We like adding a "u" to certain words, like neighbour and favour and humour.  We might check that the right cheque arrived in the mail. We write okay, instead of OK. And of course when I use the computer, different programs have different spellcheckers which may or may not notice Canadian or American spellings.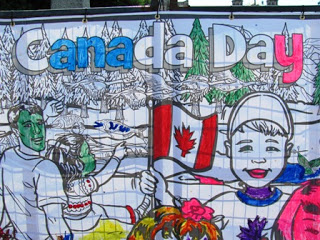 Yet Canada often challenges my expectations as well. For example, Saskatchewan is renowned for being flat… but the part that I've visited wasn't terribly different from the rolling hills of central Alberta where I grew up. My picture of Vancouver Island was based mostly on urban Victoria… yet now I've seen remote, mountainous regions comparable to the Rockies that I hiked through in my growing up years.
This vast, beautiful, surprising land is a place I'm proud to call home.
Do you need some ideas for celebrating Canada's birthday, besides watching fireworks? Check out my list of Canada Day Activities and Resources.