I don't often read romance, for when I do, I find it boring. Boy meets girl, boy and girl fall in love, boy and girl encounter obstacle to love, boy and girl overcome obstacle and live happily ever after. I like a bit of a surprise, a few twists to the plot that are plausible but unexpected.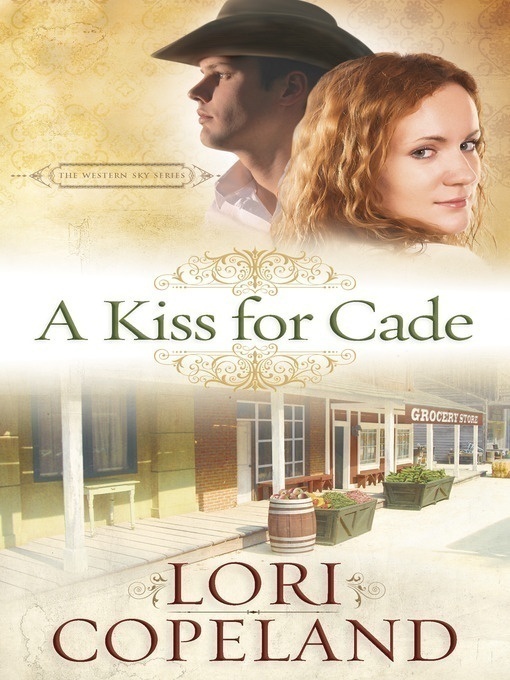 So when I picked up Lori Copeland's novel A Kiss For Cade—which I won on the Just Write blog carnival—I expected it to be fluff. A quick, entertaining, but predictable read. I was pleasantly surprised. Oh, not by the ending, because of course Zoe and Cade work things out by the end of the novel. But by the humour and the way that they worked things out.
Cade is a bounty hunter who left town fifteen years ago in pursuit of money and never stopped chasing it to return. Zoe is the girl he left behind. She waited nine years for him, then married the local merchant. Now, Zoe's best friend and Cade's sister has died of the fever, along with her husband, leaving their four children in Zoe's care until Cade comes back to decide what to do with them.
Zoe has told herself she's over Cade, that despite the death of her husband a year ago, she doesn't want to remarry. What she does want is Cade's nieces and nephews. She loves these kids like they are her own and even if she has to scrimp and work three jobs to make ends meet, she wants them to stay with her.
Cade knows he can't stay in town, can't settle down with a family. There's an angry outlaw after him. But as he gets to know his nieces and nephews, and realizes that he still loves Zoe, the thought of settling down sounds awfully good. Still, he warns her that there's no way it could work out… until all the townspeople get involved with a sneaky plan to keep Cade in town with Zoe and the kids.
What I liked most about this novel was the dialogue, the teasing between Cade and Zoe (perhaps Cade's teasing reminded me a bit of my husband's). Cade is too likeable to be angry at, as Zoe soon learns. Overall, A Kiss for Cade was a fun, enjoyable read—and maybe I can learn something about writing dialogue from it too.
I won this book from another blogger and am reviewing it because I enjoyed it so much. This post contains affiliate links; as an Amazon Associate, I earn from qualifying purchases.