One of the things I love about historical fiction is learning more about real-life historical figures through stories. Jane Kirkpatrick is one author who does this well; Susan Young di Biagi is another. Her debut novel Cibou is set among the Mi'Kmaq Indians of Cape Breton, and tells part of the story of Saint Anthony Daniel, a Jesuit missionary and one of eight Canadian martyrs.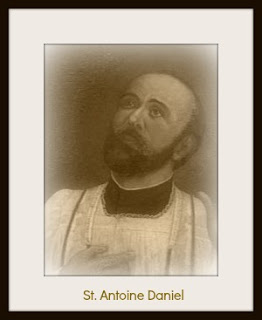 In Cibou, Antoine and his brother, Captain Charles Daniel, arrive at the same time. In history, Charles had established his fort there some three years earlier. Antoine spent only a year here before being sent to Quebec, and it is in this year that Cibou takes place. From the little I've gathered of Antoine's story, it seems that Susan captures his character and portrays him very well in the novel.
Saint Anthony Daniel was born in France in 1601 and joined the Jesuit order at the age of twenty, after completing three years of university—two in philosophy and one in law. He taught in the Jesuit colleges from 1623-1632.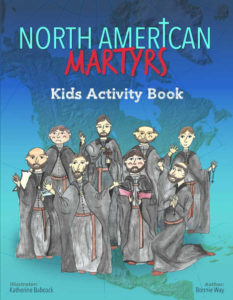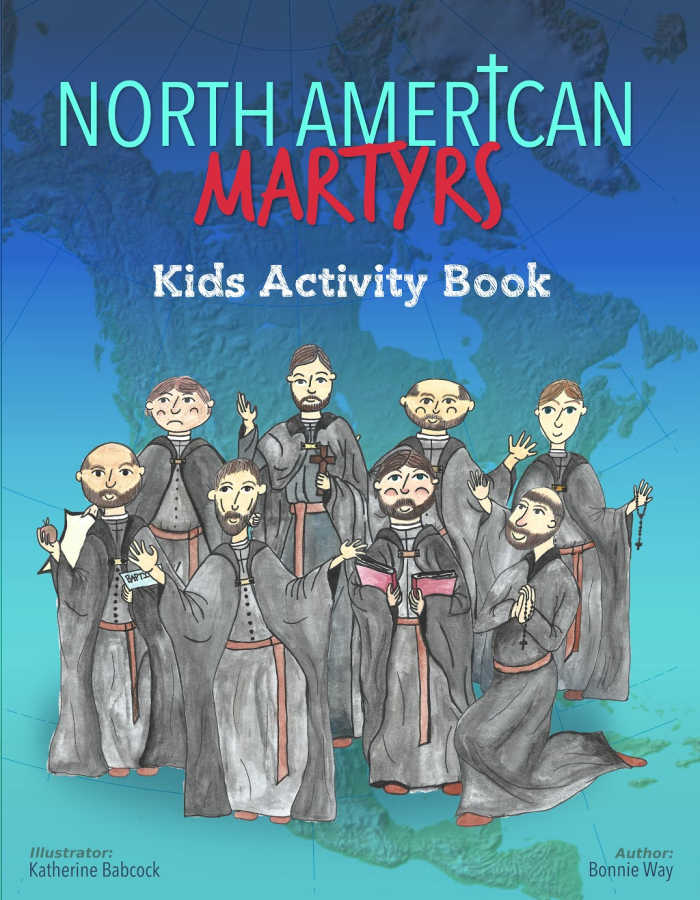 During the time he was teaching at Rouen, a young Huron student was sent there by a missionary in Quebec.  While it's unknown whether Antoine taught this Huron, Leon Pouliot asserts in the Dictionary of Canadian Biography Online that "the presence of the young Huron at Rouen did not escape Daniel's notice, and it may be that it played some part in his missionary vocation."
Antoine was sent to Cape Breton, Canada, in 1632. He spent a year at his brother's fort there before being sent to Quebec.
In Quebec, Antoine worked with Jean de Brébeuf, another Jesuit missionary and martyr, at the Huron mission.  Pouliot notes that Antoine "made rapid progress in learning the language, and he had soon taught the children to sing the Pater and the Credo in Huron."  He also founded a school for young Huron men in Quebec and was in charge of it for two years.
In 1648, fifteen years after Antoine arrived in Quebec, war broke over the mission. While the Huron men were gone, their enemies, the Iroquois, attacked. While the Iroquois were trying to get over the walls, Antoine gathered his people into the chapel and said Mass. He gave the people general absolution and baptized those ready to join the Church. Then, still dressed in his vestments, he went to meet the attackers.
Apparently, the Iroquois were so surprised by this that they halted their attack for a few minutes. Those minutes perhaps gave some of the people a chance to escape. Then the Iroquois showered Antoine with arrows and threw his body into the flames that consumed his church.
Saint Antoine Daniel, also known as Saint Anthony Daniel, was canonized in 1930 by Pope Pius XI. He was the first missionary to the Hurons and the second Jesuit martyr in New France. According to Pouliot, Antoine, "even after his death, inspired in his brother missionaries a wealth of tenderness and encouragement."  His superior, Father Raqueneau, wrote that Antoine was "a truly remarkable man, humble, obedient, united with God, of never failing patience and indomitable courage in adversity."
Today, there are several Catholic churches, a YMCA and a Catholic school in Ontario named for him.  His feast day, along with seven other Canadian martyrs, is September 26. They are also known as the North American Martyrs and their feast day is celebrated in the U.S. on October 19.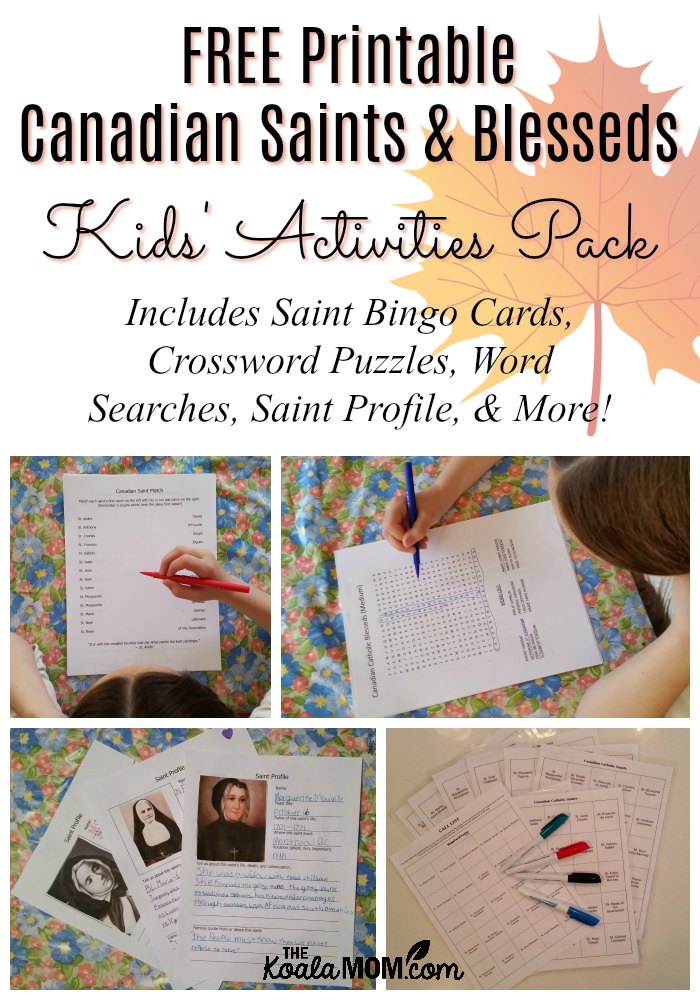 Subscribe to my weekly email newsletter to download your FREE printable Canadian Saints & Blesseds Kids Activities Pack, which includes 8 Bingo cards with 30 Canadian saints' and blesseds' names, crossword puzzles and word searches, saint matching and sorting games, and a saint profile sheet. These activities are intended for kids about Grades 2+ (or children who can read and write). This Kids Activities Pack would be great for catechism classes, homeschool lessons, or a Canadian All Saints Day party.