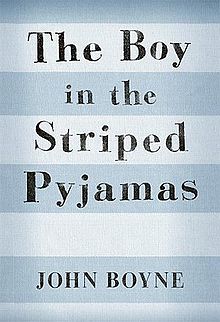 Bruno is a nine-year-old boy growing up in Berlin. He has three best friends for life and an older sister who is a Hopeless Case. Then his life gets turned upside down when his father is transferred to a very important assignment at "Out-with."
Their new home is only three stories instead of five, leaving Bruno few prospects for exploration. The only other people around live on the other side of a fence and wear striped pyjamas. Bruno is bored there, until one day he goes exploring along the fence and meets a boy who lives on the other side.
This post contains affiliate links; as an Amazon associate, I earn from qualifying purchases.
The Boy in the Striped Pyjamas by John Boyne is a story of an unlikely friendship between Bruno, a Nazi commandant's son, and Shmuel, a Jewish prisoner. Their common ground is that both are living in a place neither likes and they were moved there against their wills. Bruno and Shmuel sit on opposite sides of the fence, sharing their stories of their former homes and what they want to be when they grow up.
My Thoughts on The Boy in the Striped Pyjamas
Boyne captures a nine-year-old boy's voice and perspective perfectly. Through Bruno's eyes, we catch glimpses of what goes on around him. Yet we, with our knowledge of history, understand more about the events surrounding him than he does. Bruno is naïve, accepting things as they are without questioning them. Yet his naivety captures the reader, as most of us can understand there are times when we don't want to know more either.
Boyne calls The Boy in the Striped Pyjamas a fable. He is not trying to tell history, but to capture the types of people involved in the history. With the exception of Bruno, the other characters can be viewed as stereotypes of people in that time. Even Bruno's nicknames perpetuate this—for example, calling Hitler "the Fury" is not only a play on his title, but also an interesting description.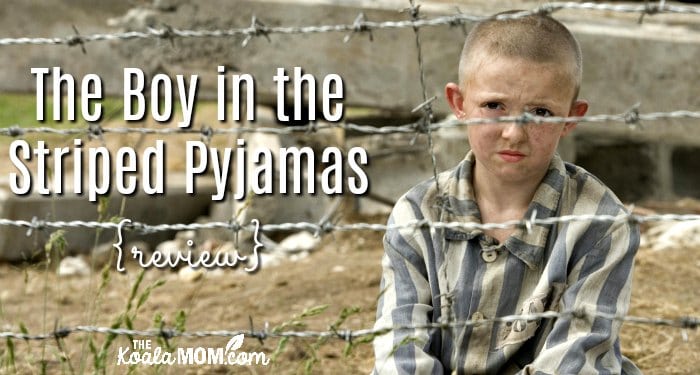 The Boy in the Striped Pyjamas has also been made into an award-winning film starring Asa Butterfield as Bruno. I recommend it as well, although it doesn't have the same narrator naivety that I appreciated about the novel. I'd recommend reading the novel before watching the movie.
More about the Author
John Boyne was born in Ireland and has studied English literature and creative writing.  He is the author of over seventy short stories, eight novels and four novels for younger readers.  The Boy in the Striped Pyjamas has won multiple awards.  His novels have been published in over 46 languages.  You can find out more about John and connect with him on social media by visiting his website.
This simple yet profound story is one of the most moving tales of the Holocaust I've ever read.
If you and your children enjoy historical fiction like this novel, check out my list of 100 Great Books for Canadian Tween Girls. If your child has read this novel, check out more resources for Remembrance Day to help them put it into context.