The Inheritance of Loss by Kiran Desai first caught my eye when I was double-checking facts for a document I was editing, because it had won the 2006 Man Booker Prize. I'd never heard of either the author or the award, but the Man Booker Prize sounded prestigious. As a writer, I was curious. What sort of book wins that award?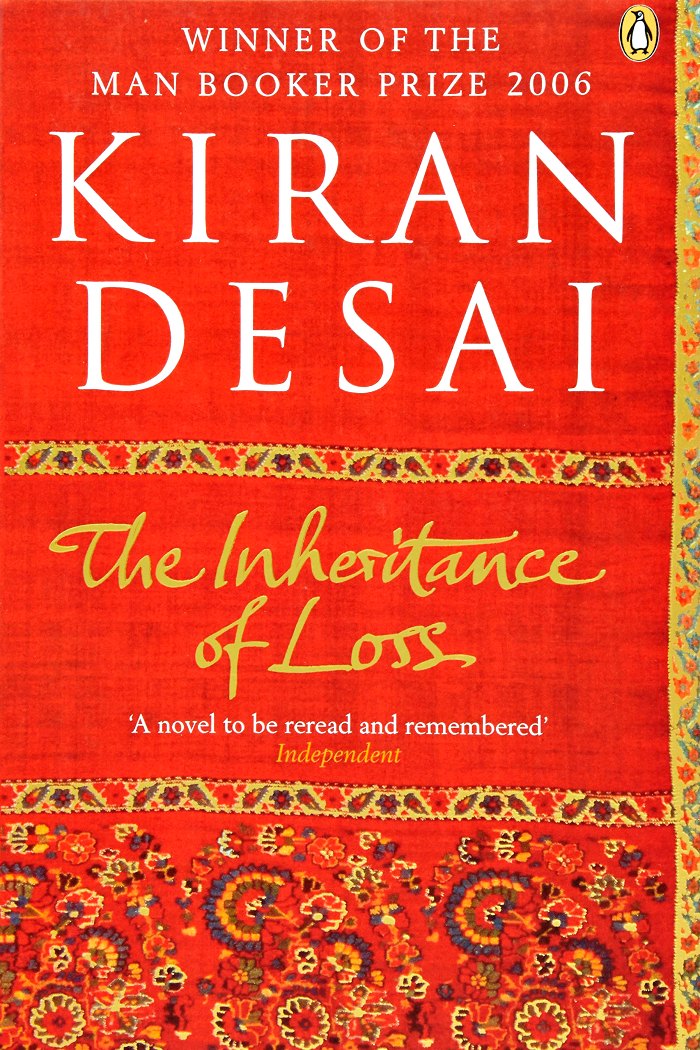 This post contains affiliate links; as an Amazon Associate, I earn from qualifying purchases.
I put it on hold at my library, and a month later got a call that it was in. When I picked it up, I could only borrow it for two weeks—there were nineteen people in the hold line after me. I managed to read the book and return it on time, and decided it deserved the award.
The Inheritance of Loss is set in Kalimpong, India, in the 1980s. Desai's descriptions of the country are amazing. She captures the attitudes and emotions of the people there. The characters are realistic and sympathetic, from the cook bragging about his son in America to Mutt the dog adoring her master. Desai vividly portrays human actions and reactions, from Sai's first taste of love to her anger when Gyan rejects her. Desai's metaphors and descriptions are fresh and strong, and her use of language is brilliant.
Sai is a teenage girl growing up with her grandfather and in love with her tutor. Gyan has finished university, but the only job he can find is tutoring Sai, until he gets mixed up with the revolutionaries. Sai's grandfather reminisces about his loveless relationship with his wife and his education in England to become a judge. Their cook lives for his son who has emigrated to America. Biju is an illegal immigrant, hopping from one poorly-paid job to another until finally returning to India. Their stories twist together with those of others in their small village.
"This way of leaving your family for work had condemned them over several generations to have their hearts always in other places, their minds thinking about people elsewhere; they could never be in a single existence at one time. How wonderful it was going to be to have things otherwise." ~ Kiran Desai, The Inheritance of Loss
Kiran Desai was born in India but moved to England and then the United States at age 14.  She studied creative writing at Columbia University, where she was the recipient of a Woolrich Fellowship. Her work has appeared in The New Yorker and Salman Rushdie's anthology Mirrorwork: Fifty Years of Indian Writing. She is the daughter of acclaimed novelist Anita Desai, whom Kiran says provided "emotional support" while she was writing her novel. Kiran is the youngest female writer to win the Man Booker Prize.
"The Inheritance of Loss was hailed by critics as a keen, richly descriptive analysis of globalization, terrorism, and immigration." ~ Britannica
Kiran's first novel, Hullabaloo in the Guava Orchard (1998), is also set in India. It's about a young man who leaves an easy post office job and begins living in a guava tree. From there, he makes oracular pronouncements to locals. Unaware that he knows of their lives from reading their mail, they regard him as a prophet. Hullabaloo in the Guava Orchard earned wide critical praise and also received a 1998 Betty Trask Prize from the British Society of Authors.