Saying goodbye to a loved one is never easy. It takes courage to navigate the range of emotions you may feel. Whether it's a parent, sibling, spouse, or dear friend, there are many ways to offer an authentic tribute while finding peace in honoring their memory. Sharing your grief with loved ones can bring comfort during this difficult time. Reflecting on how your beloved touched your life can also provide solace.
This blog post will discuss practical tips for commemorating a loved one's life and finding healing when saying goodbye becomes necessary.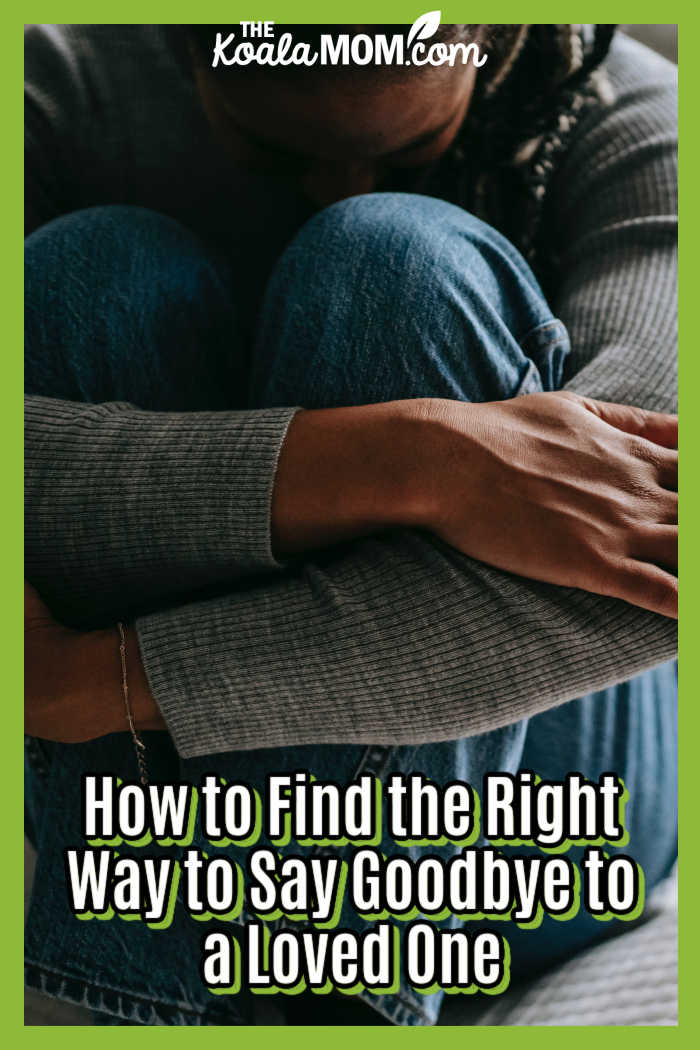 Honor Their Memory with a Memorial Service
Organizing a memorial or commemorative service is a meaningful way to cherish the memory of a loved one. This can be a traditional funeral service, but it can also take other forms such as a celebration of life,  scattering of ashes in the case of cremations, or honouring final wishes.
This service can be as formal or informal as you desire. It allows friends and family to gather together to remember the life of the person who has passed away. It's an opportunity to share stories, photos, and memories while saying goodbye in a way that feels authentic and meaningful. Additionally, creating a memorial service can provide a sense of closure for those left behind and help them in the grieving process.
For example, my family held a very small gathering for my aunt and uncle after they passed away. A couple family members shared some memories, we scattered their ashes, and then we shared a light catered meal, visited, and enjoyed browsing through their extensive collection of photo albums. It was a small, intimate group and a very informal event, but it meant a lot to share the memories of their lives with others.
Acknowledge the Pain and Grief of Saying Goodbye
Acknowledging and processing the pain and grief of saying goodbye to a loved one is an important part of the healing process. It's okay to feel a range of emotions, from sadness and anger to numbness and guilt. Everyone grieves differently, so don't compare your feelings to others or try to rush through them. Allow yourself time and space to mourn in your own way.
It's also important to communicate your feelings to others and seek support from friends, family, or a therapist if needed. Remember that saying goodbye is not easy, and it's okay to take breaks or step away from the grieving process when needed. Grief is a journey, and it takes time to find peace and acceptance in saying goodbye to a loved one.
If you have children who also miss this loved one, it's important to give them space to work through their grief as well. Children may find it hard to understand death and have questions that are difficult to answer. Try to be honest and gentle and, if necessary, ask them for time to find answers to their questions (or to cry, if necessary, and then talk later).
My grandparents passed away before my youngest son was born, but there are still days when I find myself fighting tears as a sudden memory hits me. An old photo, a story, something I hear—all of those can bring back the feeling of missing them so much. It's okay to feel those feelings, to let those tears fall, to appreciate what that person meant to you.
Understand Your Needs in Saying Goodbye
Each person has a unique way of processing grief and dealing with loss, and it's crucial to respect that individual journey. Some people may prefer solitude, while others might find comfort in spending time with friends and family.
Whether you need space to reflect or support from loved ones, it's important to communicate your needs to those around you. Don't feel pressured to adhere to societal expectations or traditions; instead, focus on what will bring you the most comfort and closure during this difficult time. Remember that there is no right or wrong way to say goodbye, so be gentle with yourself and do what feels right for you.
Image source:
Create a Living Tribute to Celebrate their Life
Creating a living tribute is a beautiful way to honor and celebrate the life of your loved one. This can be done in many different ways, such as planting a tree or garden in their memory, dedicating a star to them, or even starting a scholarship fund in their name.
These acts not only keep their memory alive but also provide a positive impact on the world, which can be a comforting thought during the grieving process. It's also a way to honor their passions and legacy, allowing them to continue making a difference even after they are gone. Choose something that holds special meaning for you and your loved one, and it will serve as a lasting tribute to their life and impact on those around them.
You can also honor your loved one's memory by donating to causes they care about. Make one-time or regular donations in any amount that feels right for you. Giving back in their name keeps their memory alive and makes a positive impact. It brings comfort and purpose, knowing you support causes close to their heart. Research charities aligning with their values and passions, and donate to say goodbye while making a meaningful difference.
Spend Time in Nature To Reflect on Your Memories Together
Spending time in nature is a peaceful way to reflect on memories with your loved one. Whether hiking in the mountains or strolling through a park, being surrounded by nature's beauty calms the mind and allows for quiet contemplation. Remember special moments, look at photos, or simply sit in silence and feel their presence. Nature provides comfort, allowing you to find peace in cherished memories. It also reminds us that life evolves, but loved ones live on in our hearts and memories.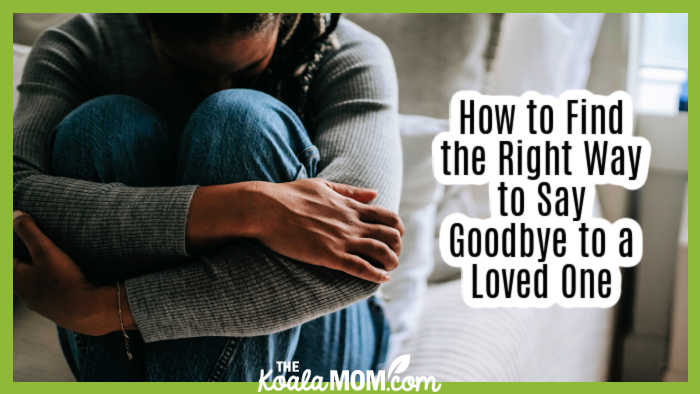 Saying goodbye to a loved one may be one of the hardest things we have to do, but it's also an important part of the healing process. Remember that while we may have to say goodbye physically, our loved one will always live on in our hearts and memories. We hope these tips will help you find the right way to say goodbye to your loved one and find comfort in honoring their memory.