Making the decision to home school your children is not an easy choice to make. I've heard parents worry about many different aspects of homeschooling, from whether they know enough to teach their kids to whether they have the right space to facilitate learning. As parents, we want to do what's best for our kids so they can reach their greatest potential, and there's a lot to consider in doing so.
Setting up a dedicated place for the kids to study during school time is an essential part of home school preparation. You might think that requires setting up an entire room, but that is not the case. With the right tools and planning, a dedicated learning area can come together from just about anywhere.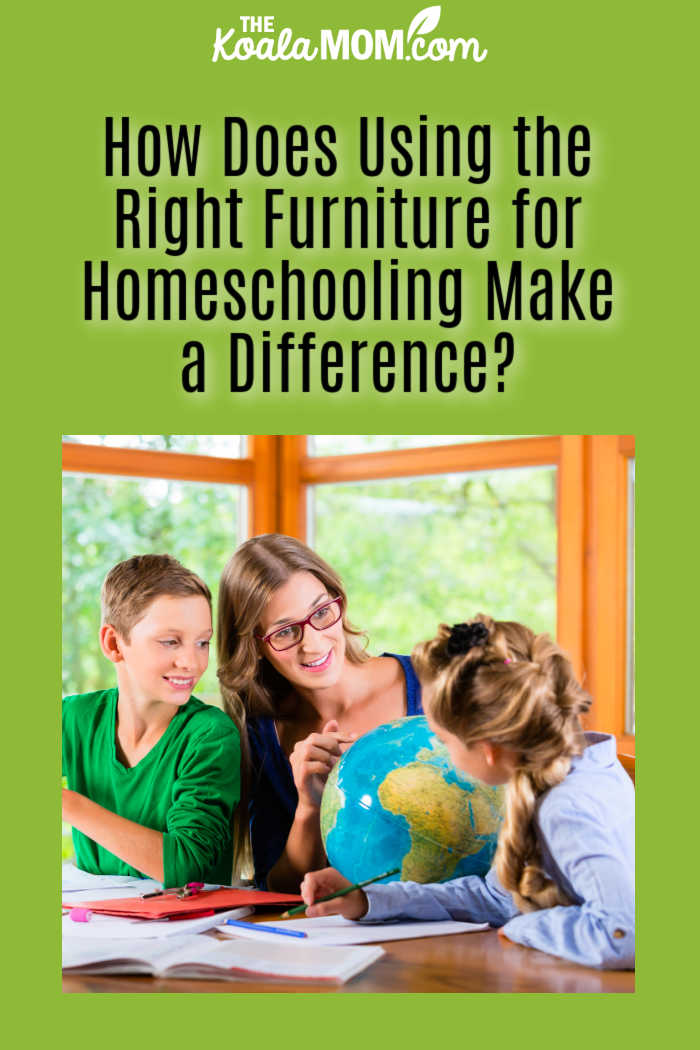 Desk versus Table
There is a debate in the homeschooling community when it comes to the ideal furniture. Desks are traditional, but some parents find them too constraining or the wrong size for the needs of the child. Tables are useful for teaching multiple kids at the same time, and can provide a welcoming, community aspect to learning that you don't get from sitting a desk staring at a wall or blackboard.
Some families find that having a designated space to homeschool, whether that's the dining room table, a separate table, or specific desks, helps the kids focus on their work. Regardless of the preferred surface, it needs to be the right height and accompanied by the right sized chairs. For desks, that means an inch or two higher than the kid's elbows. Of course, along with a place to learn and study, the child will need a place to sit.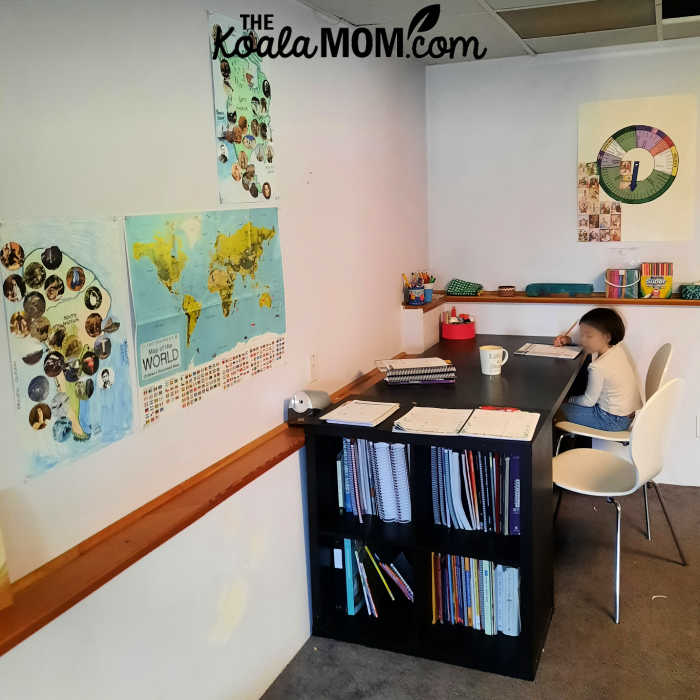 Pick the right chairs
Finding the right sized and shaped chairs from your kids can be tricky. Kids' chairs from Amish Furniture Factory will ensure the right sized chairs to go with your writing surface. In general, children sitting in the chair should be able to comfortably rest their feet on the floor, and leg joints should be at a ninety degree ankle.
Kids learning at their desk or table will be sitting for a while, so it's important that they can do so comfortably and with the right posture. Kids' chairs also come in a variety of styles and even colors to help liven up a learning area, though that is from the only way to do so.
Kids whose feet don't reach the floor, or who have to kneel on their chair to write comfortably at the table, are more likely to squirm and wiggle while doing school. Having the right size of furniture for them can help them sit more comfortably and focus better on the material at hand.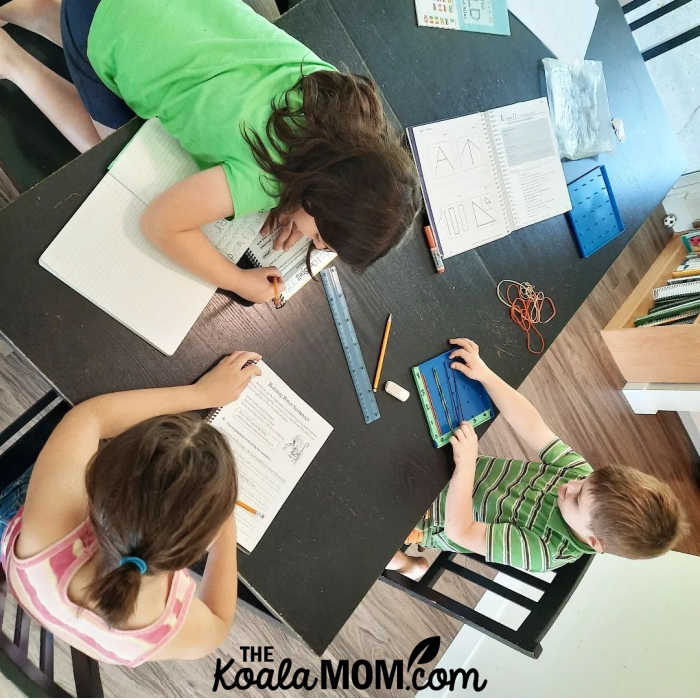 Alternative locations
One of the many benefits of homeschooling your children is the chance to learn in non-traditional formats. That can mean taking the kids on regular visits to museums or the outdoors, virtual trips in a comfortable location, or simply providing a cozy area for them to study and work.
In all these situations, the right furniture and accessories make a big difference. For mobile learning, a clipboard or tablet is helpful, depending on the situation and location. A foldable camping chair might be handy too, if a lot of outdoor events are planned. Kids might have a lot of energy, but a place to sit, rest, and work is important as well. A lapdesk is another option that can be taken along to a playground or beach and yet still give the child a surface on which to write or study.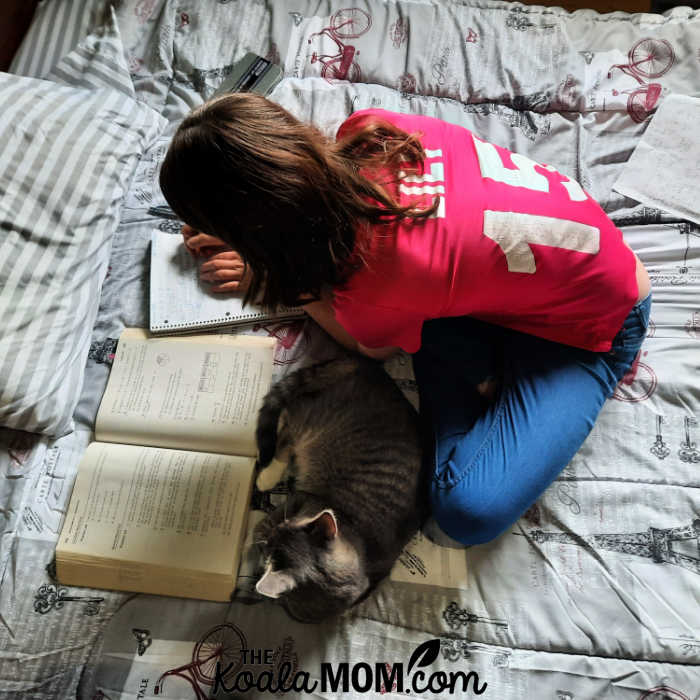 As for within the home, a fun study nook can make a big difference. It doesn't need to be complex, either. just a cozy corner for the kids to study and read away from their normal studying/teaching location can help children focus and learn, which can be tricky sometimes when homeschooling. For the one year that we had a homeschool room in our basement, my kids generally sprawled on the carpet floor to read and scribble in their notebooks.
Other options include having beanbag chair in the living room where the kid can read, or a hammock outside when weather permits can help a child focus and change up their routine enough to study without distracting them. Simple touches can reap big rewards in education, at home and when learning afar. Be willing to try different things and see what works best for your child.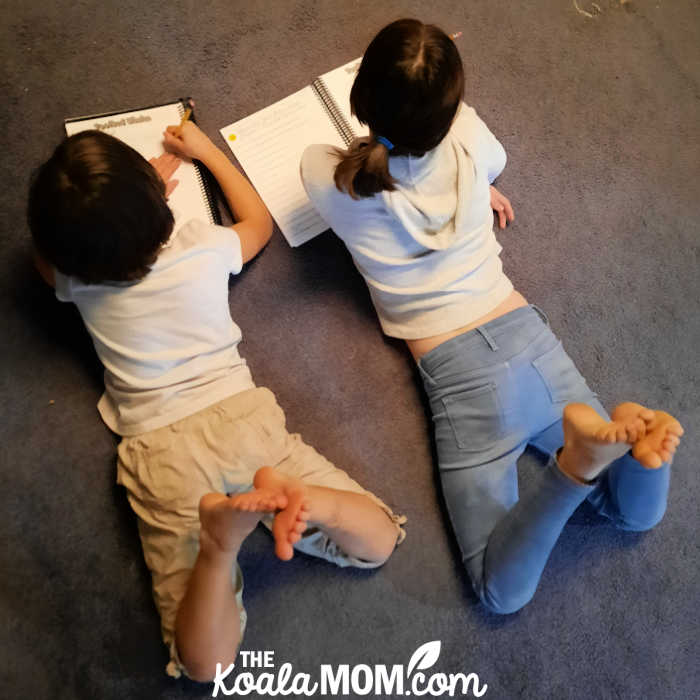 Remember storage
As important as it is to make the learning environment comfortable, you also need to take into account storage of a supplies. This can be as simple as a plastic tub filled with dividers or a full cabinet loaded for whatever educational adventure you have planned. I usually have a bookshelf with the books and resources we are currently using, while resources we don't need for this year are stored in a big plastic bin.
Either way, the storage needs to be easily accessible and neatly sorted for your kids to ensure timely use. Having them make sure they keep their supplies organized can also help foster responsibility and a sense of ownership. Both skills will help enhance their education in ways a textbook can't.
Talk to the kids
One of the benefits of homeschooling is the close relationship between you and the child not just as parent and kid, but as educator and student. This allows you to speak with the kids closely, learning what is working, what is not, what they would like from their educational experience, and what they need.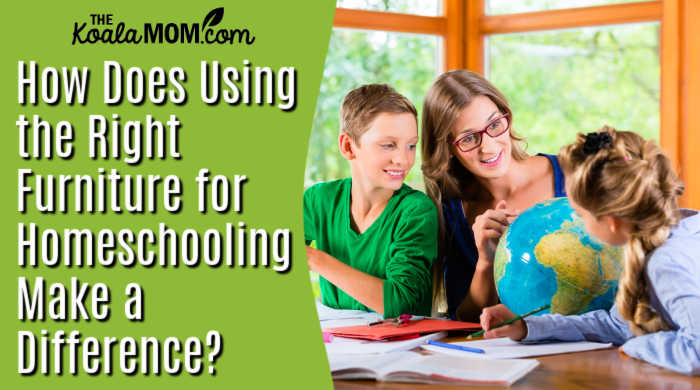 Take advantage of this closeness to ensure the best homeschooling experience possible. Your child may not always be right about what they want, but listening and explaining your reasons will help them learn a lot about the world and growing up. It will also make them feel included. For example, ask them if they'd like a desk, lapdesk, or other way of studying. Maybe they are sprawled on the floor because the chairs are uncomfortable, and letting them choose better chairs for the schoolroom would also encourage them to learn better.
So talk to them about their preferred learning surface, what sort of kids' chairs they might enjoy, and what sort of activities would suit them best. Make the most of the homeschooling experience so you are confident your children are getting the most they can from the experience.
Cover photo credit: Depositphotos.