If you're looking to start a blog, you'll have plenty to think about. You'll be researching domain names and ways to make your blogs look professional. In terms of web hosting, there are countless options available. This can make the decision-making process challenging and confusing. In this article, we'll provide guidance to help you choose the best web host for your blog.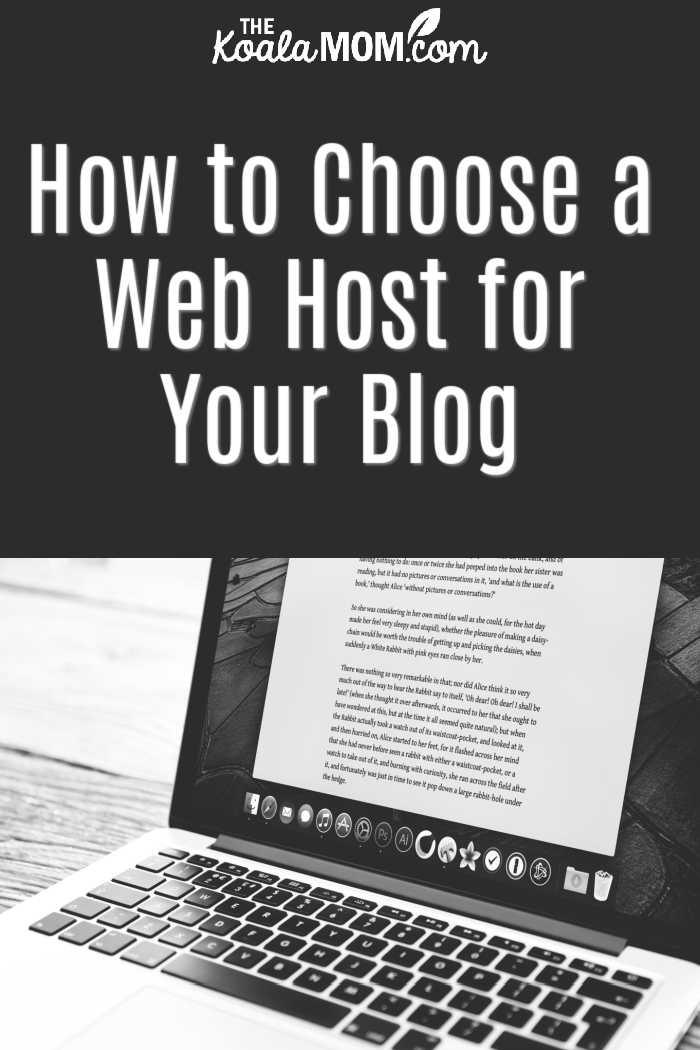 Understand Web Hosting
A web host is a service that makes it possible for your blog to be published and accessible online. It provides space on its server and other necessary services (e.g. security, technical support, and domain name management).
By choosing a reliable web host with quality features, you can ensure that your blog will remain secure, have high speeds, and have maximum uptime.
Compare Various Packages
It's important to take the time to compare the various deals offered by different providers. The types of services available include shared hosting, virtual private servers, and dedicated hosting. Each has unique advantages and disadvantages depending on your blog's needs. Shared hosting is often more cost-effective since you're sharing server resources with other sites. However, there may be performance issues due to overcrowding on the same server.
Virtual private servers give you more control over your environment but can still be affected by heavy traffic from other sites on the same server. Dedicated hosting offers complete control over your environment and resources but tends to be much more expensive. If you want the benefits of Managed VPS hosting you can compare such packages as basic, standard, professional, and premium. Learn about prices and features, live support, upgrades and help with website migration.
Research Bandwidth Allowance
Bandwidth is an important factor because it can determine how many people are able to visit and interact with your website. A high amount of bandwidth means your site will cope with more visitors. Make sure you don't pay for more than you need, however. For example, you may be able to start with a small amount of bandwidth and increase your bandwidth as your blog grows and attracts more visitors.
Ask yourself what kind of traffic your website receives and how quickly the page loads for visitors. If it takes too long to load or if there are frequent interruptions, this could be an indication that the hosting package doesn't have enough bandwidth allocation. The ideal bandwidth is between 1.5 and 2 gigabytes. Nobody wants to wait for a webpage or blog post to load, so it's important to ensure that your bandwidth is adequate.
Check Customer Service Levels
Start by reading online reviews from current or past customers. They can help inform your opinion about the web host and the kind of customer service experience you could receive. Take note of any common complaints that come up in multiple reviews and consider whether they're dealbreakers or not.
Another way to evaluate a company's customer service is through direct contact. You can achieve this via live chat or phone, seeing how quickly they respond and how helpful they are. Ask them how long the company has been in business and whether they offer 24/7 customer service. You want to know that your host is available to respond very quickly if something should affect your blog.
Ask About Security Features
It's essential to ensure the host provides ways to keep your site safe from hackers and other threats. Security features such as firewalls, SSL encryption, malware scanning, and DDoS protection can help keep your website secure from malicious activity. By asking questions about your potential host's security protocols you can gain peace of mind when it comes to protecting your content and visitor data.
Finally, make sure the host is able to provide regular backups of your site's data in case something goes wrong.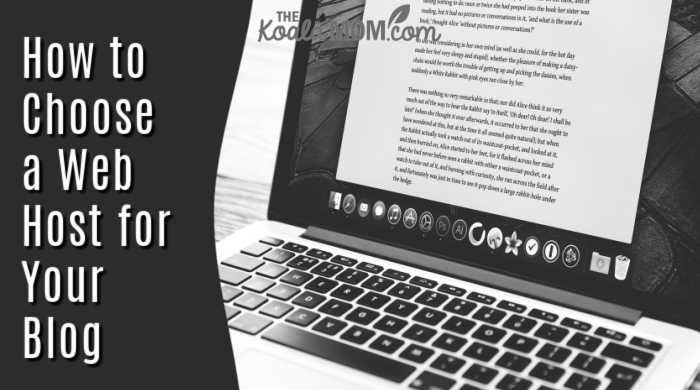 Check Out Their Pricing Structures
The costs can be a major factor in choosing the right provider for your blog. Many web hosts offer attractive pricing structures, but there may be hidden fees or additional costs to consider. You should therefore ask about these and read through the company's terms of service carefully before agreeing.
It's also wise to seek a provider that offers transparency regarding their billing processes. This way you'll know exactly what services you're paying for every month, how much it costs and when your account will be debited.
Review Storage Capacity
This is typically measured in gigabytes (GB), which can range from just 1 GB to over 1000 GB. Depending on how much content you create for your blog (e.g. photos, videos, and audio files), it's important to select a plan with enough space for all of these assets.
If you don't have enough room with one plan, upgrade to another that offers more GBs (if you can afford it). Alternatively, you can use external cloud services like Dropbox or Google Drive instead.
Understand Uptime
Uptime refers to how long your website will be available and running on the internet – and this should be at least 99%. It's important that your web host has reliable servers and are able to troubleshoot any technical issues quickly and efficiently. Failing this can result in serious disruptions in service, leaving readers frustrated and unable to access the content. In turn, you could lose valuable followers and experience a reduction in revenue (if you sell products or services).
Finally, if Google detects several outages on a website over time, it may lower its ranking or even de-index it altogether – something you definitely don't want!
Ask about Help with Migrating Websites
It may be that you already have a website hosted with another provider and need to migrate it to a new host. When considering a new provider, ask them what steps they'd take to help you. A good web host should offer technical support in this area. This could involve detailed instructions on how to move the site yourself or having their staff members complete the migration for you.
It's also important to find out if there are any fees associated with this service. This way you can factor that into your final decision when choosing.
As you can see, there are lots of things to consider when selecting a web host for your blog. If you spend time researching and speaking to specialists it'll be worth the time and trouble. You'll end up with a web host that's within budget and that supplies all your needs, whether it's technical or advisory.