As parents, we want to give our children the world. However, when it comes time to celebrate their birthday, the cost can be a little overwhelming. You want them to have the best day possible, but you also don't want to waste money on areas that aren't that important. Thankfully, there is advice to help with your budget.
Below we are going to talk about some things that you should splurge on, and some of the other areas where you can save some extra cash.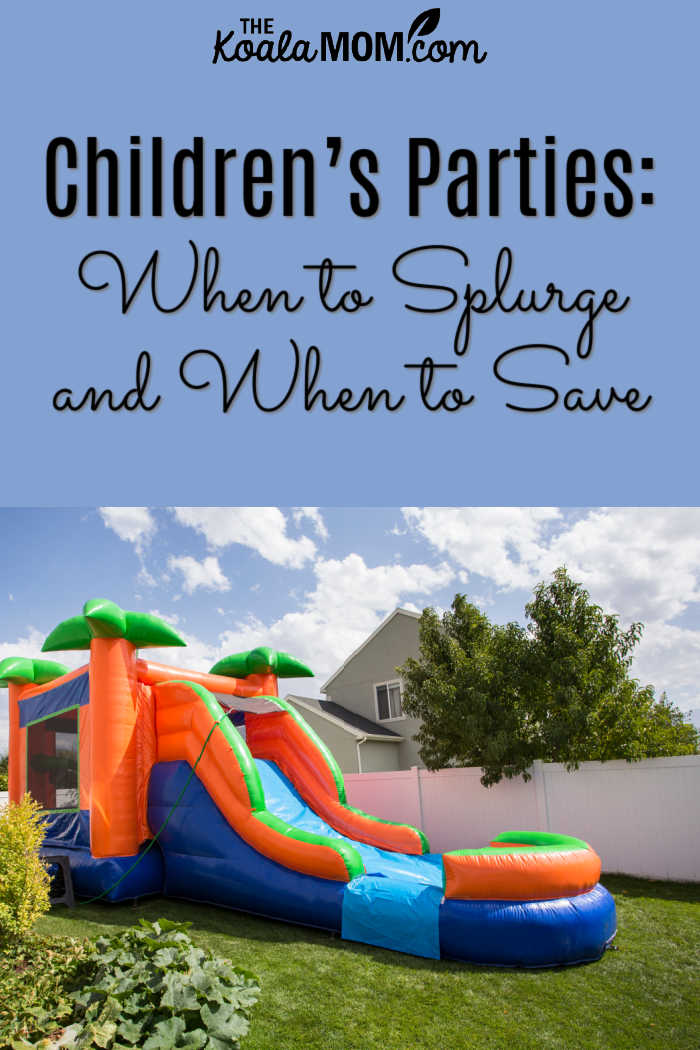 Entertainment: Splurge
Kids can get bored very quickly, so if there is one area that you want to splurge on, it's entertainment. Whether it be a face painter, clown, or one of these light-weight bounce houses, you'll be able to keep them engaged for hours. Plus, having the entertainment taken care of makes the party so much easier for you.
Just make sure that you organize this in advance. Calling up too late may lead to disappointment if they are already booked in for another party.
Food: Save
You may think that food is an important area to spend on. However, you don't need to pay that much money. Most kids just want simple snacks which you can make with few ingredients, and you can even ask everybody to bring a plate to cut down the costs further.
The only exception here would be with the cake. If you don't have the time or skills, getting one made will save you a lot of effort. However, if you enjoy baking, go ahead! These great birthday cake recipes may just give you some inspiration.
Party Favours: Save
Party favors aren't always necessary, but they do make a nice final gesture. Instead of spending a lot of money to get them pre-made, put aside an extra hour with your child to make them before the big day.
Bubbles, lollies, and small toys can be found at your local dollar store and shouldn't cost you a lot of money. You can even find bulk packs online to match your theme if you plan ahead.
Decorations: Splurge
If you want to decorate your entire home, this is an area where you may want to consider splurging. While it is completely possible to DIY your decorations, it can take you a lot of time and be quite stressful.
What's great about purchasing decorations is that many of them can be used again for other parties. All you need to do is take them down carefully and store them in a container.
Photos: Save
Taking photos of your little ones' big day is especially essential, but there is no need to fork out cash for a professional photographer. With today's smartphones, you can take hundreds of photos with the click of a button. Another option is to ask another mom (or an older sibling) to take photos during the party.
You can even set up a makeshift photo booth with costumes and props for added fun. Check out these ideas here for example.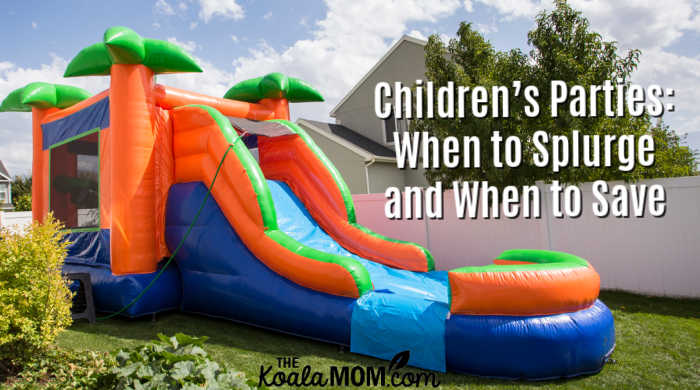 And that's it! Now that you know where to begin you can start working on organizing your special one's big day. Have fun!