If you have the time and resources, you want to help your child as much as possible. First, you take care of them, and then when they go off to school, you'll still make their lunches, take care of school supplies, help with homework, etc. You can also help their school. Read on to learn about the best ways you can volunteer with your child's school.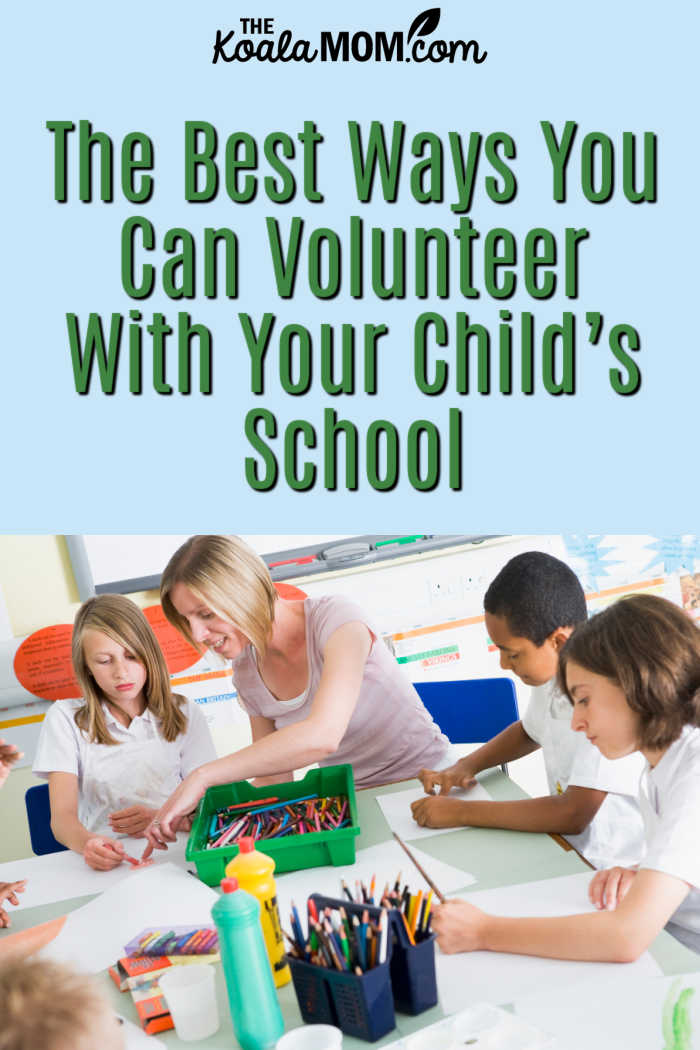 Offer Help in the Classroom
One of the best things you can do is offer to assist in the classroom with special projects. Of course, you can't be in there every day to monitor everything and your kid, but you can help on special days around the holidays or at a food drive.
However, volunteering like this should also go hand-in-hand with the teacher's lesson plan. You should never try to force your volunteering and support ideas onto them as it can completely disrupt their lesson plans and serve as a much greater distraction for the kids.
Help Throw an Event
Typically, schools and classes will have different events, and they'll often work with the parent-teacher association (PTA) or volunteers to put everything together. By volunteering and helping with an event, you're taking a lot of weight off their shoulders, and you can give these events your all.
For example, say the school wants to hold a game day outside with a lot of different games for kids to play. You can come up with a fun game, or you can work to make sure everyone is safe.
You could also help plan and purchase a canopy tent to help keep everyone cool and safe from the rays of the sun. There are things you must consider when purchasing a canopy tent, like the size and weather resistance. Then, everyone will thank you for protecting them from the sun.
Supplies
One of the greatest ways that you, as a parent, can help the school is by buying supplies. Schools are always running low on supplies; whether that's paper, pencils, erasers, games, or books, schools can never have enough. By contributing supplies, you're making the work of the teachers and administrators much easier and helping the students learn.
Serve as a Chaperone
In addition to all of the above, you can also serve as a school chaperone. Schools and classrooms always seem to be going on field trips, whether to a museum, historical park, a different school, etc. On these trips, kids can go crazy, which is why the chaperone role is so essential. By taking on this role, you'll have a lot of responsibility, but the school and teachers will thank you and appreciate you for volunteering your time.
Volunteering with your school not only reassures your child that you are still involved with their life, even when they are at school, it's also a great way to show your child the importance of giving back.
You can volunteer with your child's school in many ways; these are some of the most accessible things you can do to make a significant impact. In addition to all of these, be there, listen to the school's needs, and see how you can help. You can always do additional things to help things run more smoothly.
Photo credit: Depositphotos.