One of the questions I frequently get from moms about homeschooling is, "How do I teach my child a subject that I don't know anything about (or don't like)?" I have two answers to this question: either 1) learn along with your child or 2) outsource your child's learning for that subject. For most of our elementary learning, I've had fun learning along with my daughters. Now that they are getting older, and have younger siblings who need my attention, I've turned more often to outsourcing some of their learning. That's why Lily has been studying Anatomy & Physiology through the self-paced online homeschool science courses from College Prep Science.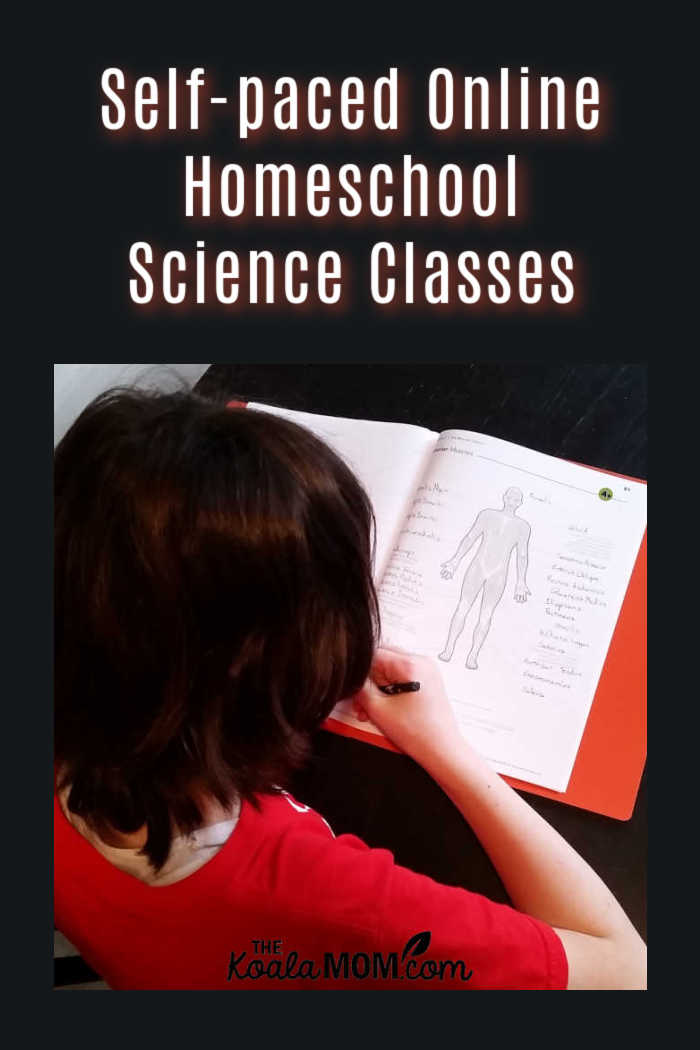 I received compensation for this post, but always, all opinions expressed are my own.
Why We Like Self-Paced Online Classes
Since the start of the current pandemic, a lot of learning has moved online. For the most part, we've avoided Zoom meetings and classes. We've tried a couple but my girls (especially Lily) haven't been huge fans of them. Self-paced learning is a little bit different. Instead of feeling pressured to show up at a specific time on a specific day, Lily can login whenever she wants to work on her science assignment. That may be Monday afternoon when she's finished her other schoolwork or Wednesday morning before her music lessons; it's up to her.
Even within the course, Lily could work at her own pace. These self-paced online classes have 13 lessons, which Lily has tackled at about one lesson per week. She usually watches the lecture video on Monday, goes through the PDF study guide on Wednesday, and then has Friday for review and catching up. We've tweaked this schedule a bit over the last semester, as some weeks she was ready to move ahead with the next lesson and other weeks we were busy and she wasn't able to finish. Overall, she'll still finish this course in about 13 weeks, but without feeling the pressure of keeping up with other kids doing the class.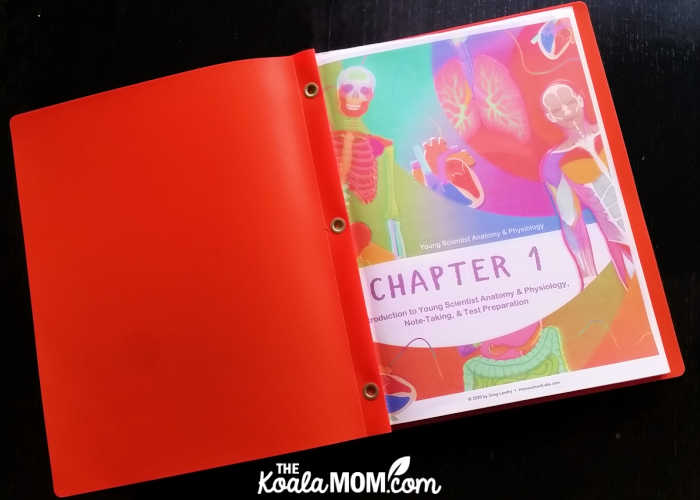 Self-paced online classes also let you jump in at any time during the year. Semesters usually start in September or January, but Lily started the Anatomy & Physiology at the beginning of November. We've been covering a few different topics in science this year, to meet our local government requirements for each grade and to pursue personal educational goals. A self-paced course filled a gap for us, without Lily having to wait for the course to start in another month or two.
Studying Anatomy & Physiology Online
The Young Scientist Anatomy & Physiology course covers the scientific method and then provides an overview of human anatomy and physiology through looking at different bodily systems (excluding the reproductive system). This was not Lily's first pick of science topics, but as I mentioned, it filled a gap in our school year. As she got into it, I saw her taking greater interest in it and even having fun cracking jokes about whether we'd read about "Gluteus Maximus" in our study of ancient Rome.
College Prep Science founder Greg Landry is the instructor for these courses. He is a homeschool dad and former college professor who holds a Master of Science degree from Louisiana State University. Greg has "a passion for teaching students to see God's hand in every aspect of His creation that surrounds us—to help them see that God's creation didn't just happen by chance—it wasn't an accident, a fluke of nature."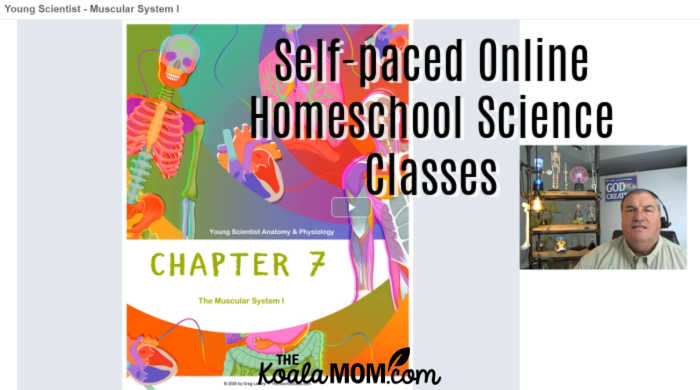 The lessons in Anatomy & Physiology are spread over 13 weeks, plus an introductory lesson:
Class Intro – Instructions and Introduction for Parents and Students
Class #1 – Note-Taking, Studying, & Test-Taking
Class #2 – Metric System, Temperature, Precision, & Accuracy
Class #3 – Scientific Method & Lab Reports
Class #4 – Creation, The Cell, & Organelles
Class #5 – The Skeletal System I
Class #6 – The Skeletal System II
Class #7 – The Muscular System I
Class #8 – The Muscular System II
Class #9 – The Digestive System
Class #10 – The Cardiovascular System – Heart
Class #11 – The Cardiovascular System – Arteries & Veins
Class #12 – The Cardiovascular System – Blood
Class #13 – The Respiratory System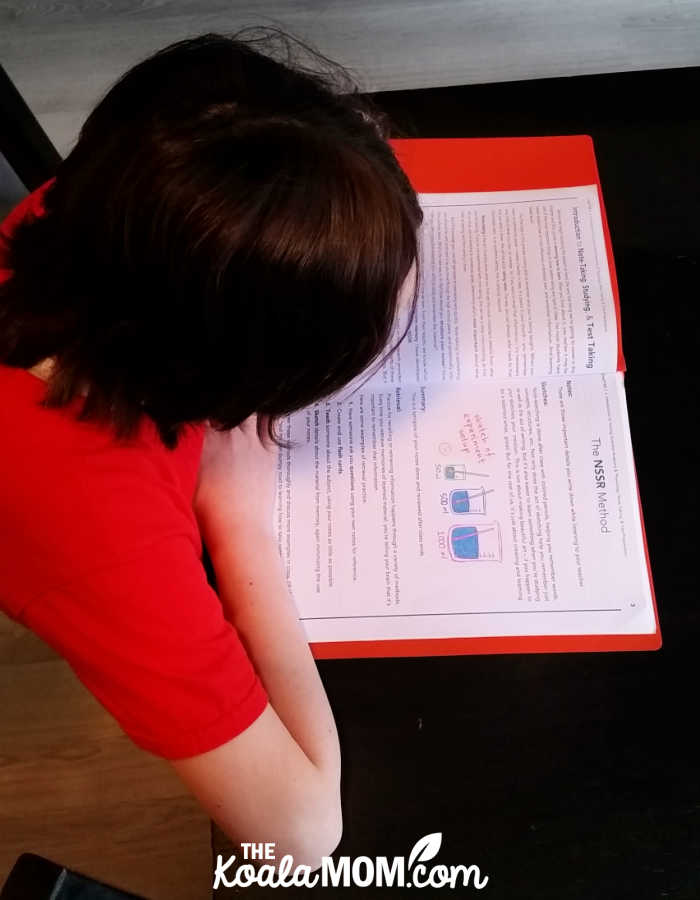 One thing both Lily and I really liked about this class was that while the lessons are online, a PDF study guide is included. Lily is my artist / writer who likes to be able to scribble, so she appreciated having pages in which she could take notes and fill in diagrams and answer questions by hand. The printable is beautifully done, with stunning, brightly coloured illustrations that really caught Lily's attention and helped grow her interest in the topic. I don't usually print homeschool printables in full colour because ink is so expensive, but this notebook was so pretty that I did print it full-colour for her.
Overall, we had a great experience with the self-paced online homeschool science classes from College Prep Science. If you are looking into options for science classes for your homeschooler, I highly recommend checking out everything that College Prep Science offers. While you're browsing the website, make sure you take a look at the homeschool science freebies prepared for you. Greg is hugely supportive of homeschool moms and everything we do, and it shows in his courses and resources!
Has your child done self-paced online homeschool science classes, or have you considered enrolling him or her in a class like this?