I used to see the parents standing on the sidelines of their kids' soccer games, huddling under their umbrellas in the wind and the rain of the fall sports season here in Vancouver, and feel glad that I wasn't a soccer mom. Then my girls started playing rugby. Rugby games also happen rain or shine (but not snow), and while my girls were running around the field keeping warm by chasing their teammates, I was standing on the sidelines freezing. Enter the Mozy, a thermal wrap designed with soccer moms, camping fanatics and other chilly outdoor enthusiasts in mind!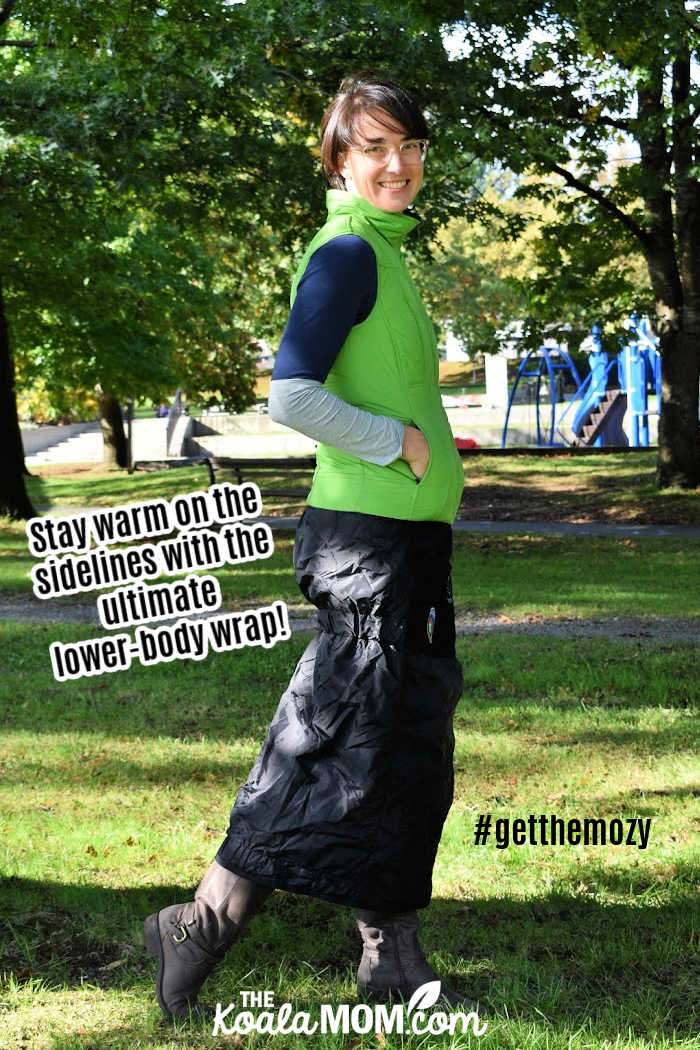 I received a Mozy in exchange for this review; all opionions expressed are my own.
A Wearable Thermal Wrap for Any Outdoor Occasion
The Mozy is a wearable blanket that is perfect for sporting events, camping trips, drive-in movie theatres, outdoor concerts, drinking coffee on your front porch, and any other time when you'd like to wrap up outside in a blanket. With a warm fuzzy side and a waterproof outer side, the Mozy is easy to take along with you anywhere. And unlike a blanket, which requires you to hold it, the Mozy has a Velcro strip that allows you to wrap it around your waist and then move freely around.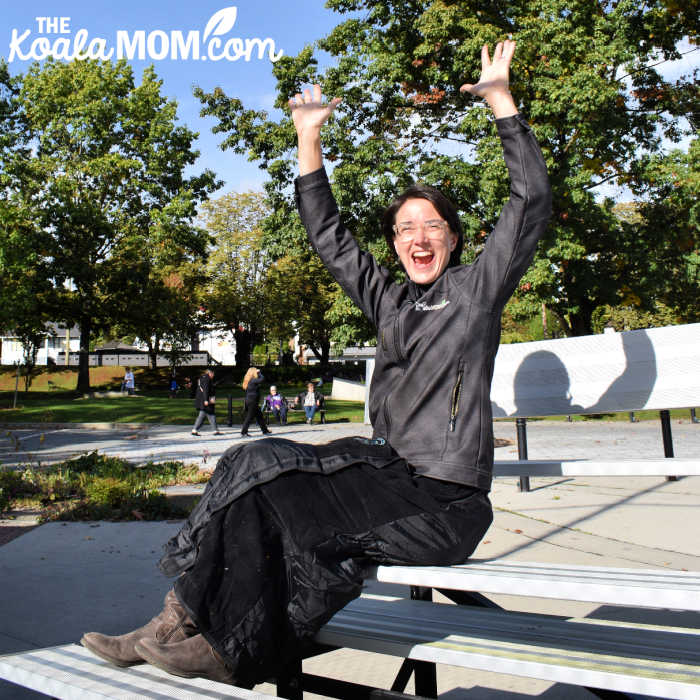 When we went camping at Herald Park this fall, I packed the Mozy. I knew the weather could be cool because it was September, and I was right. On the evenings Mom and I stayed up under the stars to chat, the Mozy helped me stay warm. And when I stood up to carry a sleeping toddler into the tent, my thermal wrap stayed with me until I'd settled the toddler and was ready to take it off. Whether you're hanging out around a fire at a campground or on a park bench while your kids play, the Mozy is comfy and convenient.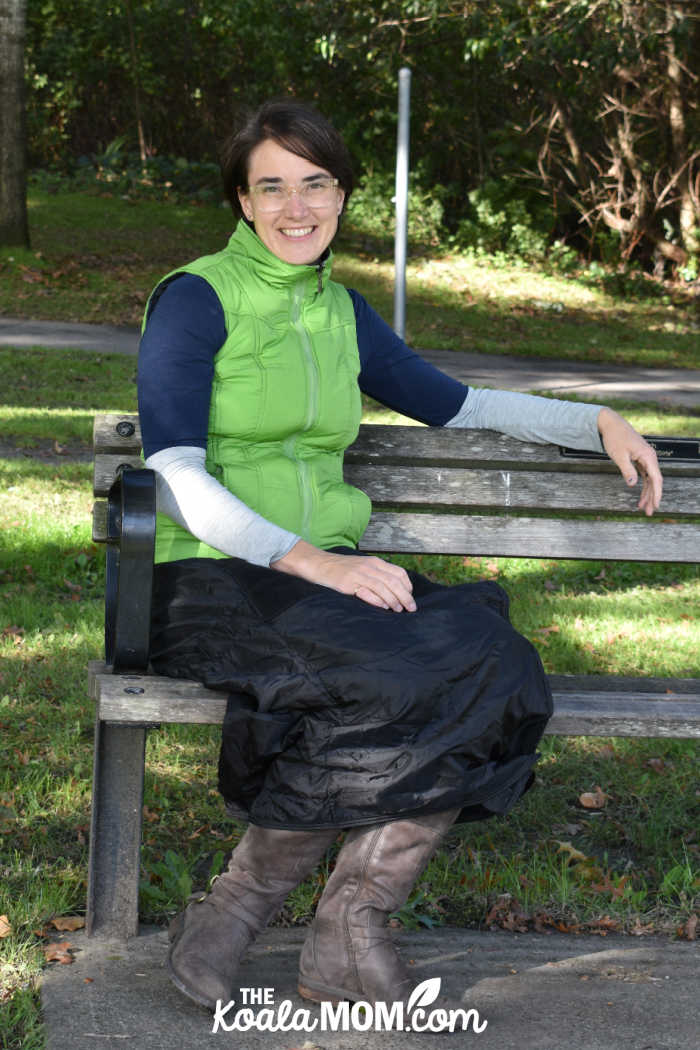 Take the Mozy along!
The Mozy is also easy to take along with you. It folds into itself with a handy pocket. This thermal wrap also has a small cord with it so you can hang it over your shoulder or hook it onto your stroller. Keep it in your vehicle so it's handy to grab and take along to your child's next soccer or rugby game. Being able to fold the Mozy into a compact little bundle makes it easy to bring along just in case you need it.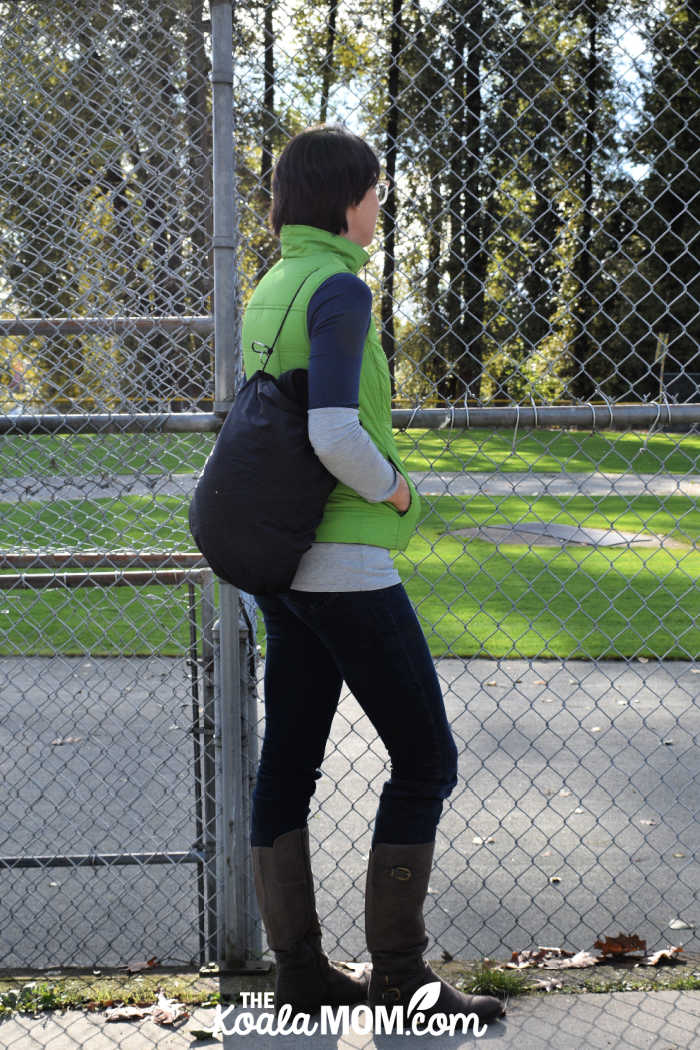 For those late spring and early fall days when the weather is still just a bit cool, or you know there will be dew on the ground or the park bench where you want to sit and watch your kids play… bring the Mozy as a blanket! It lays flat so it can act as a blanket to sit on the grass, bleachers or bench. No more sitting on cold metal bleachers when you've got a soft Mozy to keep you warm and dry!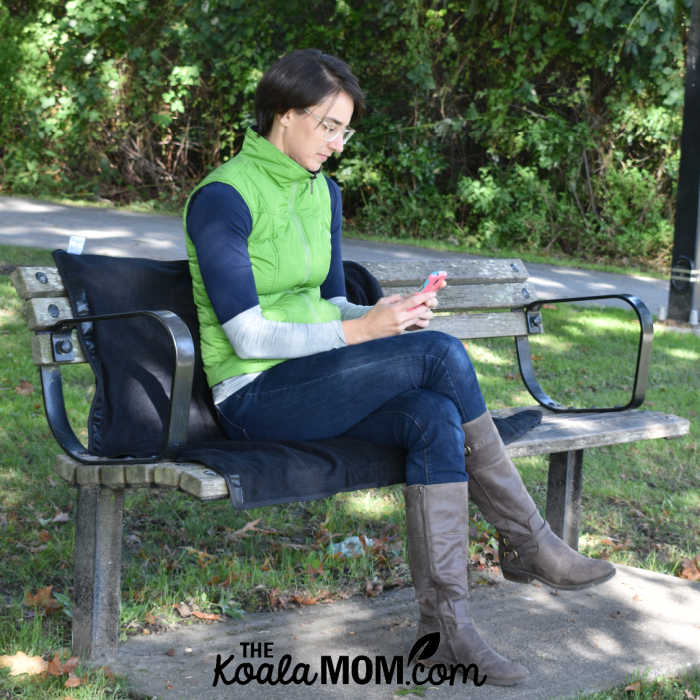 Meet the lightweight technical wrap engineered to keep you mobile and cozy. Made with durable, weather-resistant materials, Mozy's patent-pending design is engineered to prevent convective heat loss while keeping you mobile and cozy outdoors. Keep your hands free and sit, stand, jump up to cheer, or take a walk at a moment's notice by folding up the bottom corners. By adjusting how tightly you wrap yourself, now you can choose how warm you want to be while doing the things you love.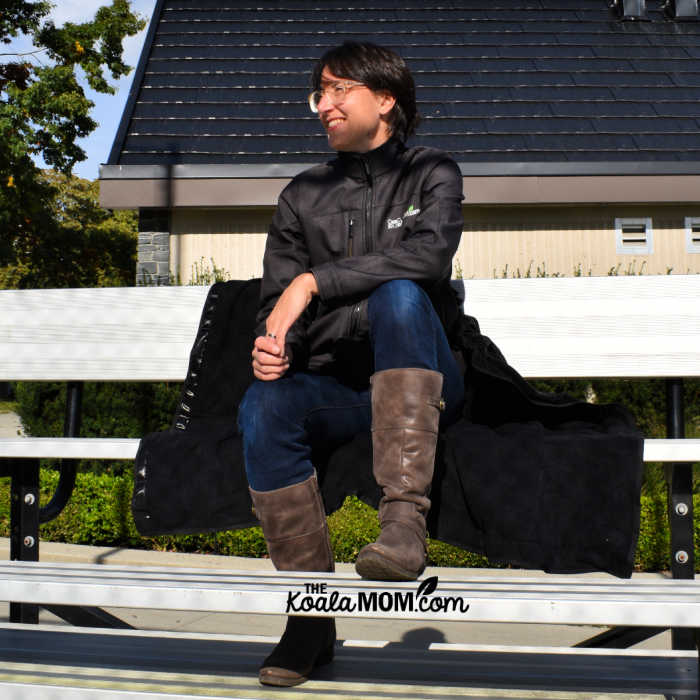 The Mozy thermal wrap is:
durable
lightweight
water resistant
machine washable
available in small, medium or large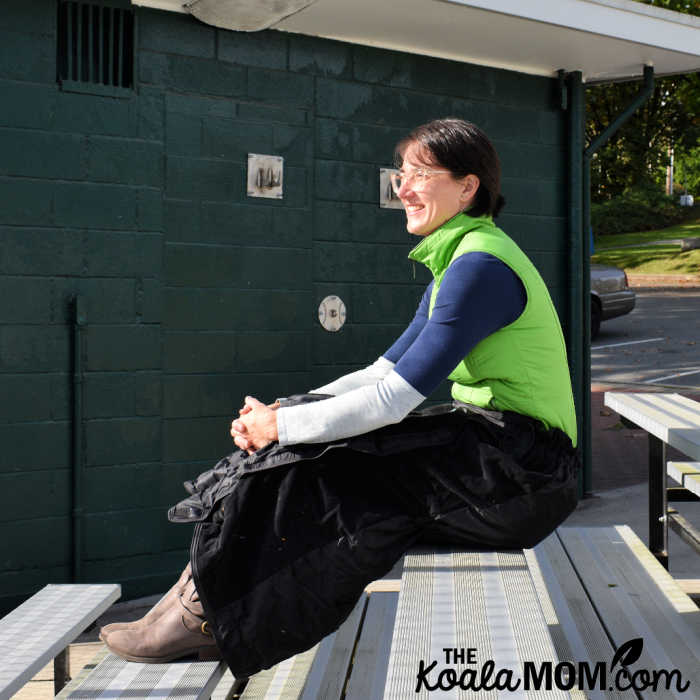 Plus, you can customize your Mozy wrap with any patch of your choice! The two pockets on the front of the wrap are made of snag-free loop material. With a custom patch, you can display your favourite team, band, jersey number, quote and more! Have fun choosing your favourite designs, or use these to tell whose Mozy is whose when you're heading camping or boating.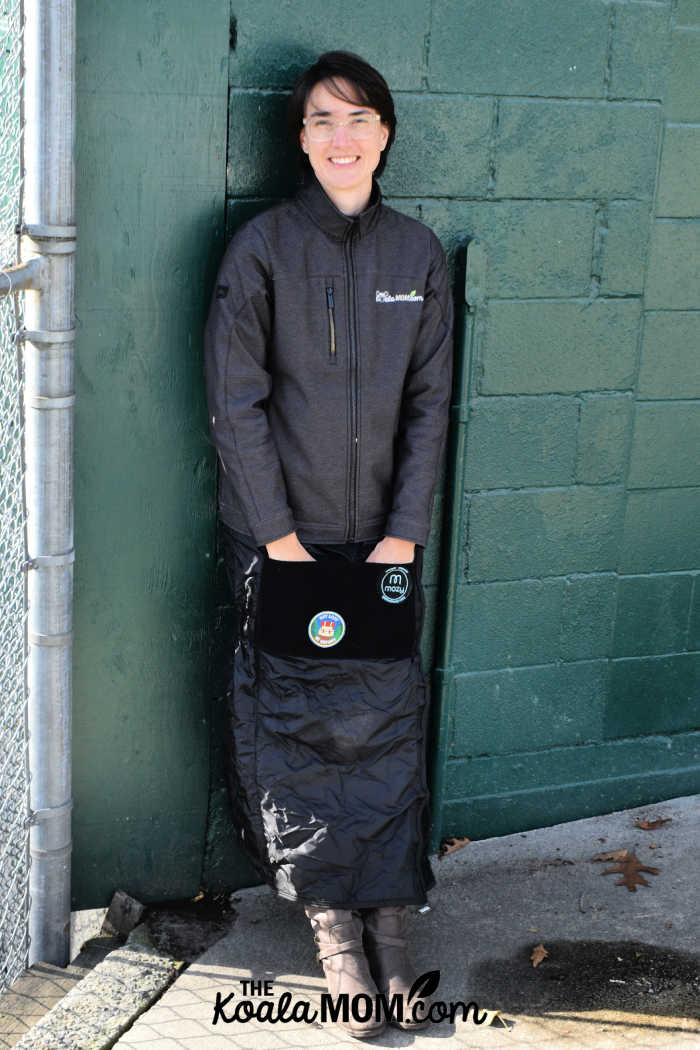 Find out more about the Mozy!
For more information about the Mozy or to order your own thermal wrap, drop by their website. You can follow them on Instagram and Facebook for updates. The Mozy is also available on Amazon.
I'm looking forward to many more rugby games and camping trips with my Mozy. Where would you wear the Mozy?