While many of us can remember a time before computers, our kids take devices, WiFi and computers for granted. Understanding the basics of how computers talk and work is valuable as we use computers and devices in our daily lives. You can help your kids learn to code with these fun books, games, and classes.
Teaching coding doesn't have to be overwhelming or hair-pulling. While learning computer coding is a bit like learning a second language, there are tons of resources for parents, teachers and students to make learning easy. Plus, just like learning a second language is easier when you start younger, so is computer coding!
If grade-schoolers are taught biology and mathematics in order to understand the world around them, then knowing the basics of how computers communicate—and how to engage with them—should be a given. ~ Erik Missio, CBC Parents
My daughters started coding a few years ago through a free introductory library course on Scratch. Since then, they've done a few other computer courses, read some coding books, played coding games, and regularly code their own games and projects on Scratch. Here are some of the resources we've used and loved in learning how to code.
This post contains sponsored and affiliate links; all opinions expressed are my own.
How to Code Books
Coding with Scratch Made Easy: Learn the Basics, Games and Projects
Scratch is a free project from MIT that allows children to create their own interactive stories, games and animations, and share them with others. Coding with Scratch Made Easy will introduce your children to this website and help them get started with creating their own games and projects. This book walks kids through everything from signing up for a Scratch account to coding their own game, with plenty of pictures to make it easy to follow along.
How to Be a Coder
In How to Be a Coder, kids will learn how to think and act like a computer coder. This full-colour book is full of fun activities that can be done at home, as well as simple programs kids can complete on Scratch. How to Be a Coder also introduces kids to some of the most famous coders of all time.
The first half of the book is full of craft projects that teach kids practical skills they'll use later on the computer. For example, doing origami is like following an algorithm and creating a scavenger hunt is like writing a computer program. The second half of the book introduces kids to Scratch and explains concepts like sprites, algorithms, debugging, programming languages and more.
Coding is easier than you may think! Coding is extremely easy for children to grasp and thus, after a brief introduction and some exploration, rudimentary skills can be mastered. This basic knowledge helps children interact with the technology around them versus passively consuming it. Through this quick mastery, they build their self-confidence. As children become more confident, it encourages them to press further in their coding education and learn more. ~Beta Antunes, TechNewsWorld
Coding Games
How do kids learn best? When they're having fun, of course! Terminal Two helps your kids learn to code while having fun playing action-packed computer games. Students engage with a variety of coding content while playing immersive games. They'll learn basic skills such as problem-solving and logical thinking (valuable life skills that are also crucial to coding!) and even start writing their own code.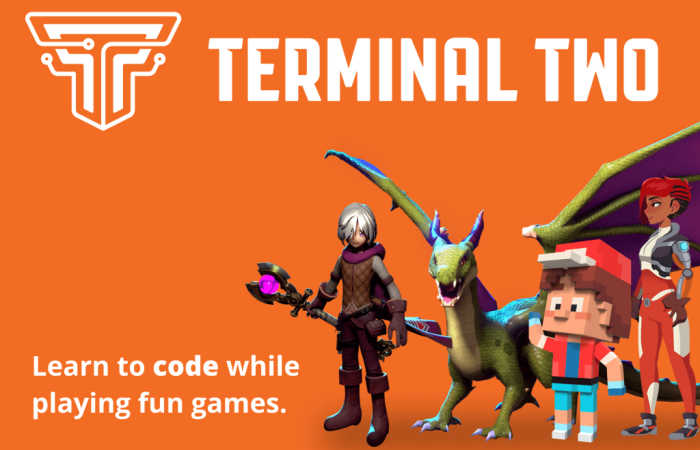 Terminal Two has a variety of games for kids, from beginner to advanced. You can download the games to your computer, play online, or install the apps on your device. Built by educators and gamers, Terminal Two games help kids learn hands-on computer coding skills while they play.
Software is becoming a critical layer of all our lives. It is the language of our world. In the future, not knowing the language of computers will be as challenging as being illiterate or innumerate are today. Will every job in the future involve programming? No. But it is still crucial that every child learns to code. ~ Dan Crow, The Guardian
Coding Classes for Kids
Coding classes for kids can meet several educational outcomes while also teaching your kids valuable career and life skills. If the coding books or coding games listed above have ignited your child's interest, then maybe it's time to look into some coding classes to help them take their interest further.
CodeWizardsHQ
CodeWizardsHQ offers live, online kids coding classes for grades 5 – 10. Students learn real-world programming languages on a custom-built coding platform with a project-based learning approach. Classes are small so that each child can get individual attention from the instructor. This interactive, human connection guarantees better success for your child. They are expected to show up and contribute to class, just as if they were in a classroom.

Learn2Code.Live
Learn2Code.Live taps into computer science grads, teachers and university students to provide instructor-led interactive and hands-on coding classes for K-12 students at schools and at home. They have a variety of classes for kids from Kindergarten to Grade 12, including Scratch (for K-3), Python and HTML/CSS (Grade 5+), JAVA and C++ programming (Grade 7+), and more. You can set up private or semi-private classes.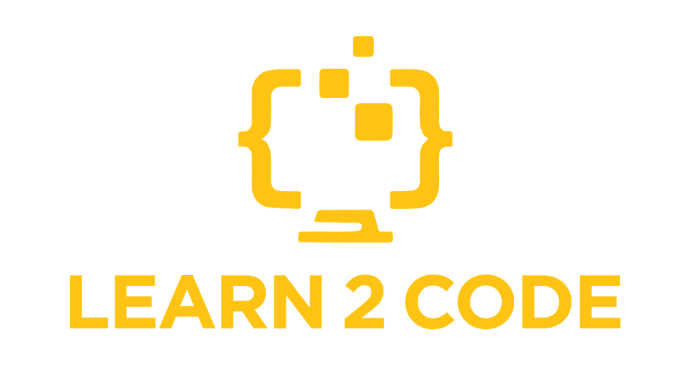 Nobody can escape the touch of digital technologies. It's used in fields as diverse as hospital equipment, remote education delivery, marketing creative art pieces or improving agricultural productivity. Coding language develops the software that can effectively deal with problems and challenges. In the past four decades, several studies have assessed the effect of learning code on primary school children – usually between the ages of six and 13. In each case, the findings show that it is beneficial to children, irrespective of their career path later on in life. ~ The Conversation
Have your kids expressed an interest in computer coding? How do you help your kids learn to code?