Lately, I've come to appreciate classic stories that can be enjoyed in different ways at different seasons of life. The Secret Garden by Frances Hodgson Burnett is one such novel that I enjoyed as a child, again as a teen, and yet again as an adult. In each stage of life, there were different aspects of the story that spoke to me. Now, The Secret Garden has been brought to life again on the big screen starring Colin Firth and Dixie Egerickx. (Pssst—I've got an iTunes giveaway for the movie so scroll down to enter!!!)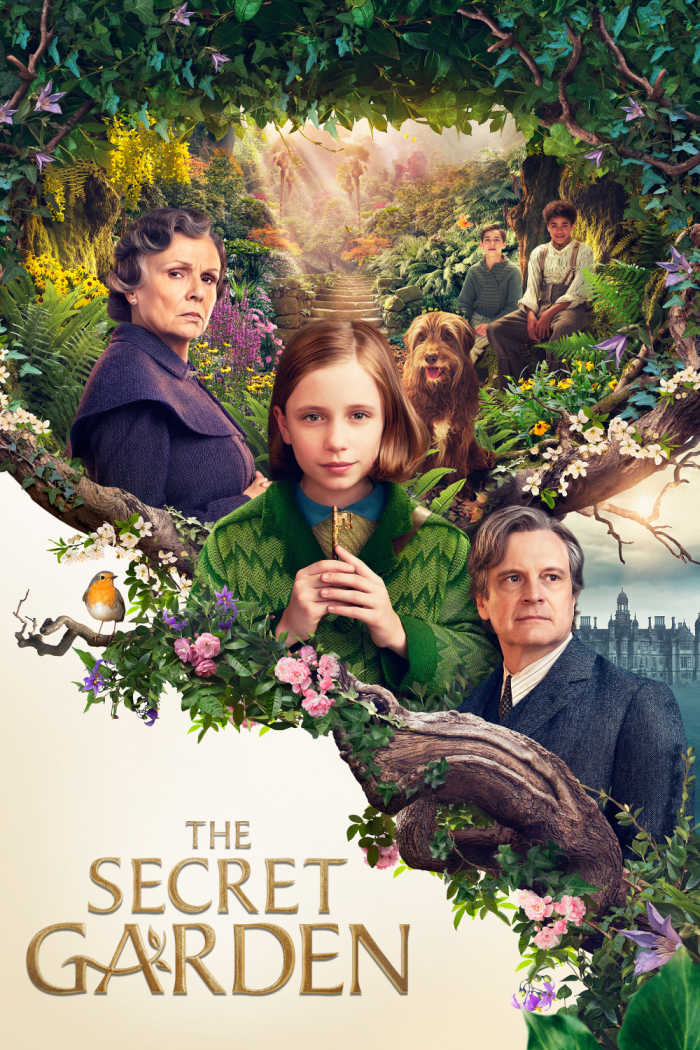 I was provided with a complimentary screener link to view this movie; all opinions expressed are my own.
The Secret Garden plot summary
When Mary's parents die of cholera in India, she is sent to England to live with her uncle. Instructed by the housekeeper not to "poke about the house," she spends her time out of doors. There, she makes friends with a stray dog, who one days leads her to a secret garden. Through her dog, Mary also meets Dicken, a boy from the moors. Together, they work to restore the garden to its former beauty.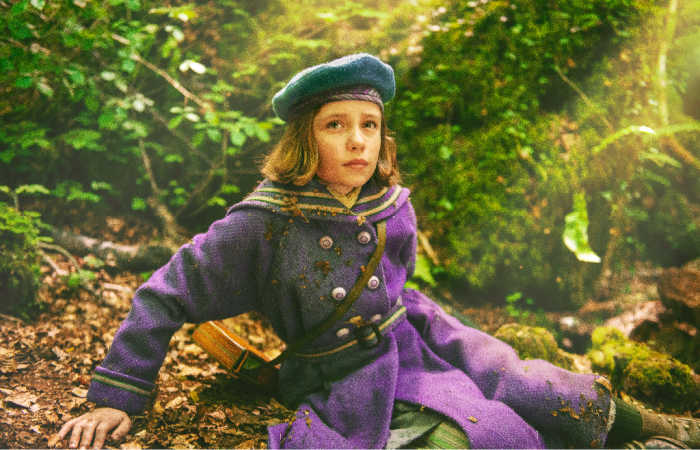 One night, as Mary hears cries from another part of the house, she ventures out of her room and discoverers her cousin Colin. Confined to his bed by his fears of dying young or growing a hunchback like his father, Colin bosses Mary around as he's always bossed the servants around. Mary is more than his equal in bossiness, and when she decides that the magic of the garden is just what Colin needs, she doesn't take no for an answer.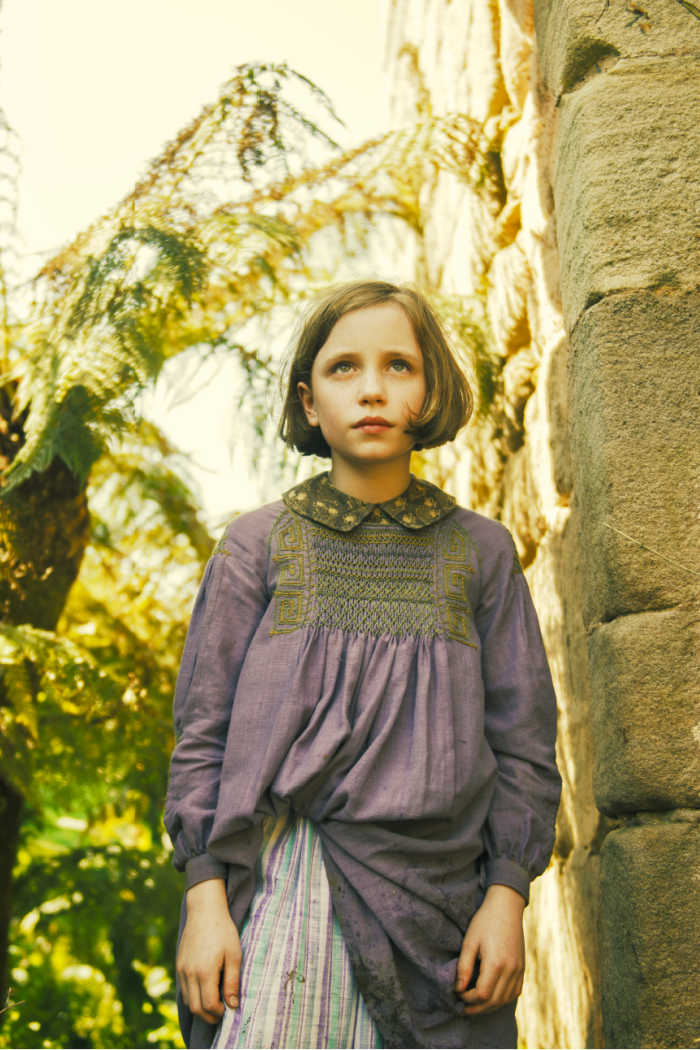 Her uncle, however, is much less impressed with her bossy attitude. When he discovers that Mary has been wandering the house against his orders, he gets ready to send her away to boarding school. Mary must find a way to help both her uncle, her cousin and herself deal with their memories of the past before she's banished from the house.
My thoughts on The Secret Garden
We have a saying in our house about books and movies: "The book is always better than the movie." For me, it's hard to see a favourite novel made into a movie because there's no way that a movie producer can fit everything in a book into a 90-minute movie.
There were many places in The Secret Garden where it felt like the movie took one giant step where the novel took ten tiny steps. Nuances of the development of Mary's and Colin's relationship were left out, as were a few other details. In other places, the movie added more details than the book did, for example, to the history of Mary's and Colin's mothers. Overall, I thought this movie did a great job of telling the story and staying true to Frances Hodgson Burnett's classic story.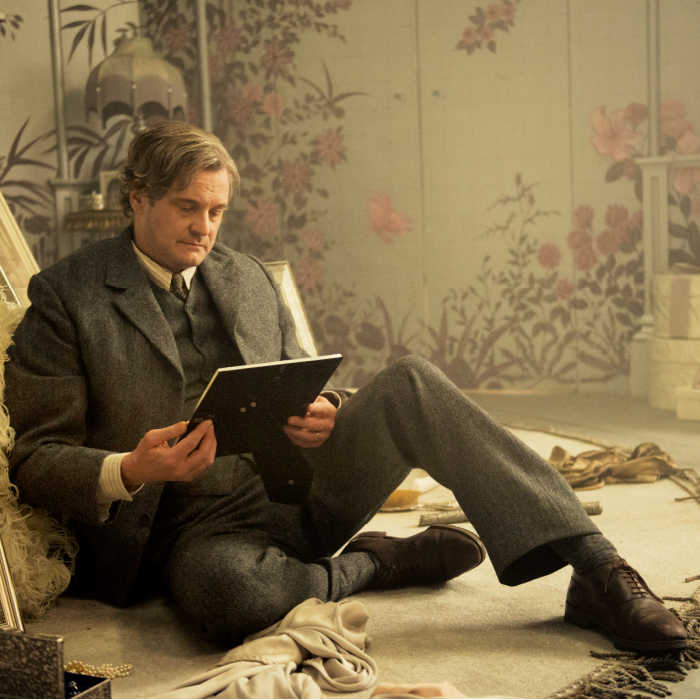 I appreciated the development of the backstory for Mary's and Colin's mothers in The Secret Garden. The house is haunted by these two women, twin sisters, who loved each other deeply and were separated by Mary's father's posting to India and then Colin's mother's death. Both Mary and Colin deal with trauma from their mother's deaths. Mary's mother's mental illness is hinted at throughout the movie, through Mary's dreams and memories of her mother. She and Colin each push each other to deal with their pain of their loss, especially as Mary discovers pictures and letters that deepen their understand of their mothers and their relationship.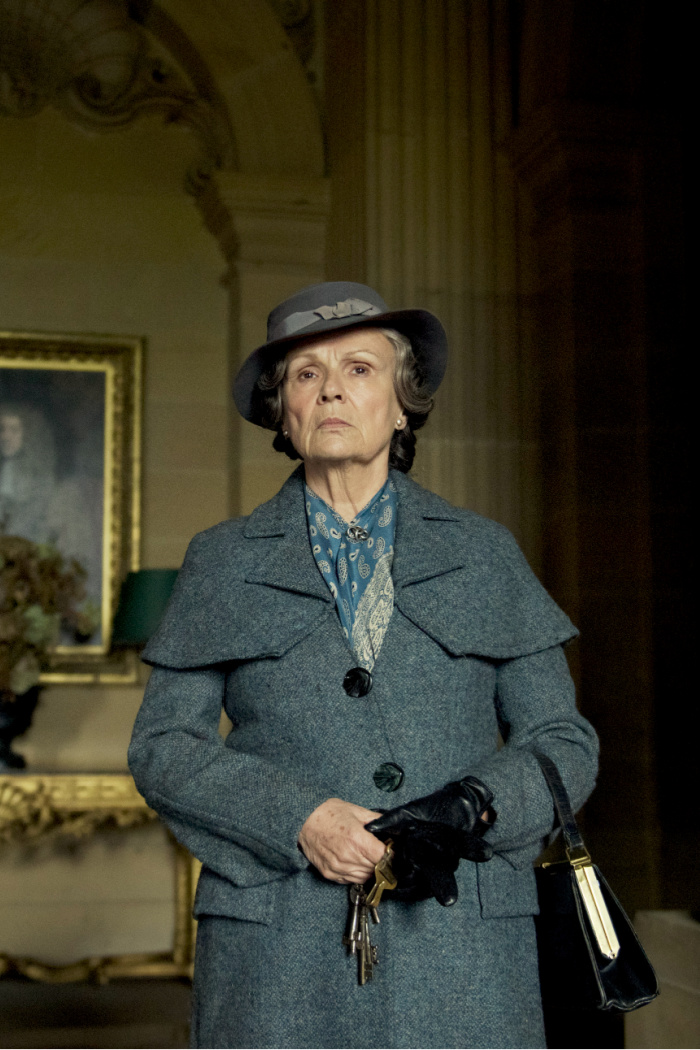 CGI is used in the garden to show undercurrents of emotion and healing or regression in Mary's story. The garden is truly a beautiful spot, wild and much larger than I pictured from the book, but with amazing flowers and trees. Mary calls it a magic garden (although magic is discussed much less in the movie than in the novel), a place where she finds healing and faces her memories of her mother.
A Family-friendly Movie
Lily (age 10) really liked The Secret Garden and thought it was really good, with cool special effects. She really liked the characters and I agree that Mary was cast perfectly. Colin Firth was, as always, an excellent English gentleman and played the brooding, grieving husband / father figure well. Sunshine (age 12) also thought it was a good movie, though the beginning was a bit scary when she didn't know what happened to Mary's parents. Jade (age 7) liked it, despite asking quite a few questions throughout it. Pearl (age 4) was a bit less interested in it. Joey was most interested in the fire scene at the end.
Overall, it was a great family-friendly movie with no questionable content (just as I'd expect from the producers of Paddington). Younger children will miss the nuances of Mary's mother's depression; for older kids, The Secret Garden could provide a starting point for a discussion of mental illness and grief. Children who have lost a parent may identify with either Mary or Colin or be triggered by some of their discussions and memories.
You can download a free activity pack featuring mazes, colouring pages, and other games for your kids to enjoy. View the trailer for a sneak peak at the magic of the movie.
The Secret Garden is an in-home premiere that is now available from your favourite streaming service. Buy it today and plan a family movie night!
The Giveaway
Unlock the magic of The Secret Garden starring Colin Firth, available on digital and on-demand now. Discover the magic yourself—win a digital copy of the film! Just use the Rafflecopter form below to enter. Giveaway open to Canadians only over the age of 18 except where prohibited by law. One lucky winner will be chosen randomly on August 15th and notified via email. Winner will receive a movie code that can be redeemed on AppleTV or iTunes.