What makes you pick up a book? the cover image? the title? a celebrity endorsement? the author? the topic? I think I've picked up a book for every one of those reasons. It was the title that made me take a second look at The Beautiful Ashes of Gomez Gomez by Buck Storm. After reading the back cover, I flipped it open to read the first chapter. (Okay, if I were in a bookstore, I'd have done that, but I was on my computer, so I found the excerpt to read online.) Then I was sold.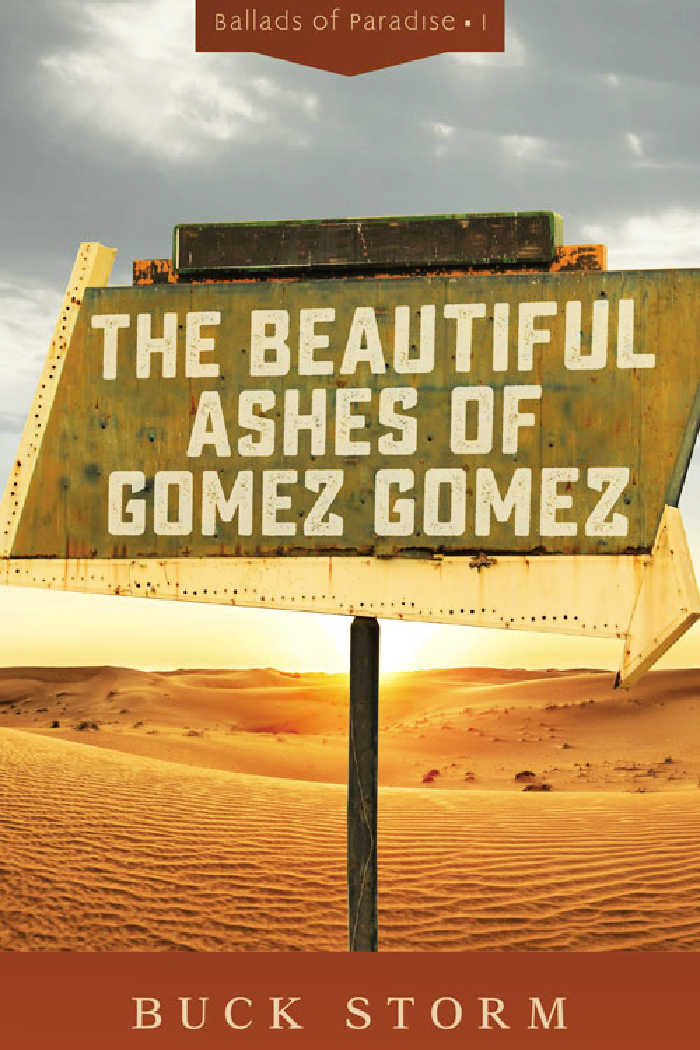 I received this book for review; all opinions expressed are my own. This post contains affiliate links; as an Amazon associate, I earn from qualifying purchases.
The Beautiful Ashes of Gomez Gomez
The Beautiful Ashes of Gomez Gomez is the first book in the Ballads of Paradise series from author Buck Storm. I'd never heard of Buck or Paradise before picking up this book, but Storm soon drew me into life in this small Arizona town, with its characters who know everyone and everyone's business. The story begins five years after an accident that tore the town apart.
Gomez Gomez, whose wife Angel died in that accident, now sits at the site of the accident, talking to snakes and drinking cheap wine. He hugs a coffee can with Angel's ashes, but of all the voices he hears, hers is silent. He doesn't know why the kid Bones starts hanging around him, offering friendship and more substantial help. And he's not going to give in to Sonny Harmon's demands that he leave so Sonny can expand his Chevy dealership.
Gomez Gomez talked to snakes. Something many might've found odd had the subject in question not been Gomez Gomez. Even as a kid he was considered a half bubble off plumb. ~ The Beautiful Ashes of Gomez Gomez
Father Jake Morales, a former rodeo star, now hides his survivor's guilt under his cassock. Life has fallen into a routine of prayers and Mass at the mission, listening to Father Enzo's attempts at writing a novel, and avoiding (or not) his ex-fiance Honey. Along with his long-time friend Deputy Early, he worries about Gomez Gomez. With Sonny putting pressure on them, the two friends have to find a way to help Gomez Gomez move past his grief.
Father Jake Morales was not a sudden man. When change came knocking, if it wanted to stay it had to earn its keep. Water through granite, carting away sediment in tiny increments as it whittled the canyons of his heart. Paradise, Arizona, fit his slow burn like an old pair of boots. ~ The Beautiful Ashes of Gomez Gomez
There's more going on in Paradise than just the expansion of the Chevy dealership. As a billboard for the dealership turns into an Angel memorial, and the new sheriff stands up to Sonny Harmon, Jake must find a way to help his friend… and himself.
My thoughts
As I said, The Beautiful Ashes of Gomez Gomez drew me in from the title and the first chapter. With quirky characters, witty dialogue, and steady tension to drive the plot forward, Buck Storm writes a powerful story. I really liked the friendship between Jake, Early and Gomez Gomez and how they've still got each other's backs. I also liked how Jake and Honey are gently nudged by mentor figures towards healing.
I also appreciated reading fiction about Catholics. This year, I started a book club with some friends and we've been reading our way through Catholic fiction. When I picked up The Beautiful Ashes of Gomez Gomez, I immediately thought of them. It's literary fiction that gives us lots to discuss, while still being a fun read, and positively portraying a priest and the life of a Catholic.
About Father Jake, Buck Storm says, "Once, back when I was touring a lot, I saw a priest wearing an old cowboy hat. He was drinking a beer in an airport bar. I don't know why, but the image always stuck with me. I wished I would have talked to him, gotten his story. I know both the man and the hat must have had a few tales to tell. But I didn't get his story, so I did what I've done more times than I can count—made one up for him."
Buck adds, "I think we often consider clergy, especially ones who live a conspicuously set-apart life, as existing on another plane than the rest of us mortals. It's ingrained in us even as kids. Of course, we know they're really only human, but we still find ourselves taking that reverent step back. I wonder, What are their thoughts? Their dreams? Favorite songs? What did they dress up as on Halloween when they were kids? Who were their first crushes? Who were their heroes?"
I hope Jake's story encourages us to get to know our priests (and pastors) more. Maybe your priest is secretly writing fiction about mermaids in Greece, or once had a career on the rodeo circuit. We know priests who can do magic tricks, play multiple instruments, repair cars, and more. Our priest just dropped by for coffee with us last week, and we thoroughly enjoyed chatting with him.
There are elements in The Beautiful Ashes of Gomez Gomez that I think any reader can identify with, whether it's friendship, regrets, grief and loss, or small town life. If you're looking for a great summer escape, may I recommend this book (scroll down for the chance to WIN it!). I can't wait to get to know Early better in the next book, The Sound the Sun Makes.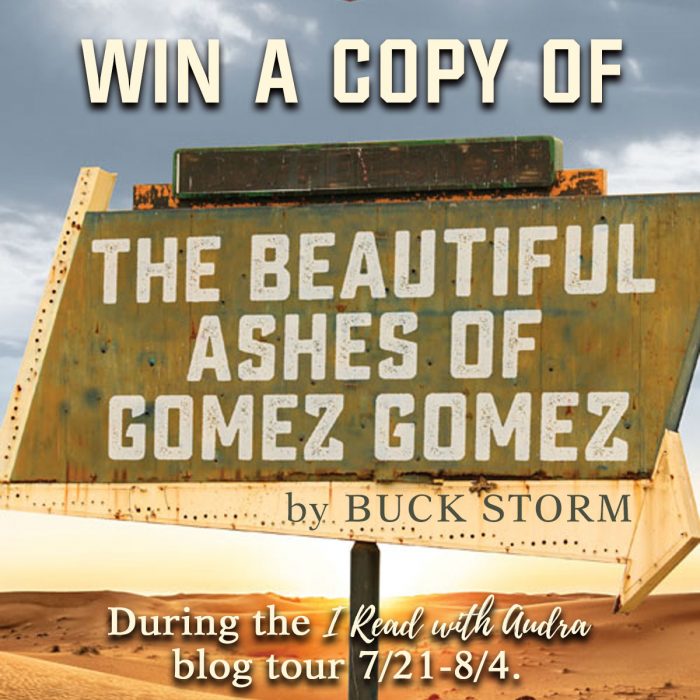 More about Buck Storm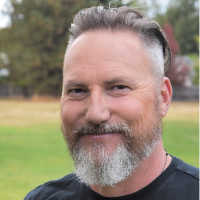 Buck Storm is a critically acclaimed author and musician whose stories have found friends around the world. His nonfiction work includes Finding Jesus in Israel: Through the Holy Land on the Road Less Traveled. Storm's novels include The List, The Light, Truck Stop Jesus, and The Miracle Man. The latest, The Beautiful Ashes of Gomez Gomez, launches his new series, Ballads of Paradise.
Storm and his wife, Michelle, make their home in North Idaho and have two married children.
Drop by Buck's website to learn more about him, as well as his writing and music. He can also be found on Facebook, Twitter, and Instagram.
Wanna read The Beautiful Ashes of Gomez Gomez yourself? Enter to WIN a copy using the Rafflecopter form below. Good luck!