As a blogger, I'm constantly trying to learn more about blogging. This can include big things like attending blogging conferences or little things like chatting with fellow bloggers about best practices and reading articles online. Between the "expensive" and "free" options falls buying good ebooks and e-courses. One of the best investments I've ever made for my blog was the Pinning Perfect e-course.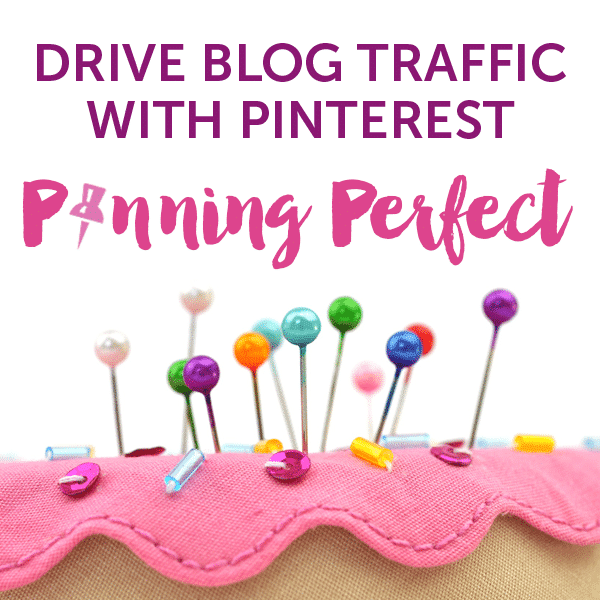 This post contains affiliate links; as an Amazon Associate, I earn from qualifying purchases.
I'm actually working through the Pinning Perfect for the second time right now. That's one thing I love about e-courses—most give you lifetime access, so you can repeat the course as often as you want. Pinning Perfect has changed platforms and format slightly since the first time I did it. The course is now self-paced, which means I can fit it around my schedule.
As you know, social media changes regularly. Pinterest is no different than any other social media platform. Pinning Perfect is constantly changing with the changes at Pinterest. In fact, earlier this year, I received an email about all the new lessons and videos in the Pinning Perfect course, to reflect changes that have occurred in Pinterest. It's easy just to quickly review the new lessons to update myself on the changes to Pinterest, without having to take the whole course again.
The other thing I love about Pinning Perfect is that the instructors are constantly in touch with the folks at Pinterest. The information in the course isn't just "this is what worked for me" or "I tried this and my traffic skyrocketed." No, the information in the course is what's recommended by the creators of Pinterest! Yes, there's tons of articles on social media about how to use Pinterest, but I like getting the solid, straight-from-the-horse's-mouth information in Pinning Perfect.
I joined Pinterest (and nearly every other social media channel) rather late. It is now my favourite social media channel (thanks in part to Pinning Perfect). Pinterest drive most of my traffic to my blog. I find it's less "finicky" than other social media channels, with their constantly changing algorithms. While traffic from Pinterest does occasionally peak and drop, I've found that following the advice from Pinning Perfect has helped me to maintain a consistent, successful Pinterest strategy.
If you are looking to boost your traffic in the new year (or even over the holidays!), check out Pinning Perfect. As I said, this is a blog investment you won't regret!