For the last week, the girls have been time traveling. Sunshine, Lily and even Jade have been equally interested in the wonders of Ancient Rome, Ancient Egypt, and Ancient Greece, thanks to the beautiful pictures and interesting facts in the DK Eyewitness Books. We studied each of these civilizations in history last year, but the girls have enjoyed learning more about them with these new books.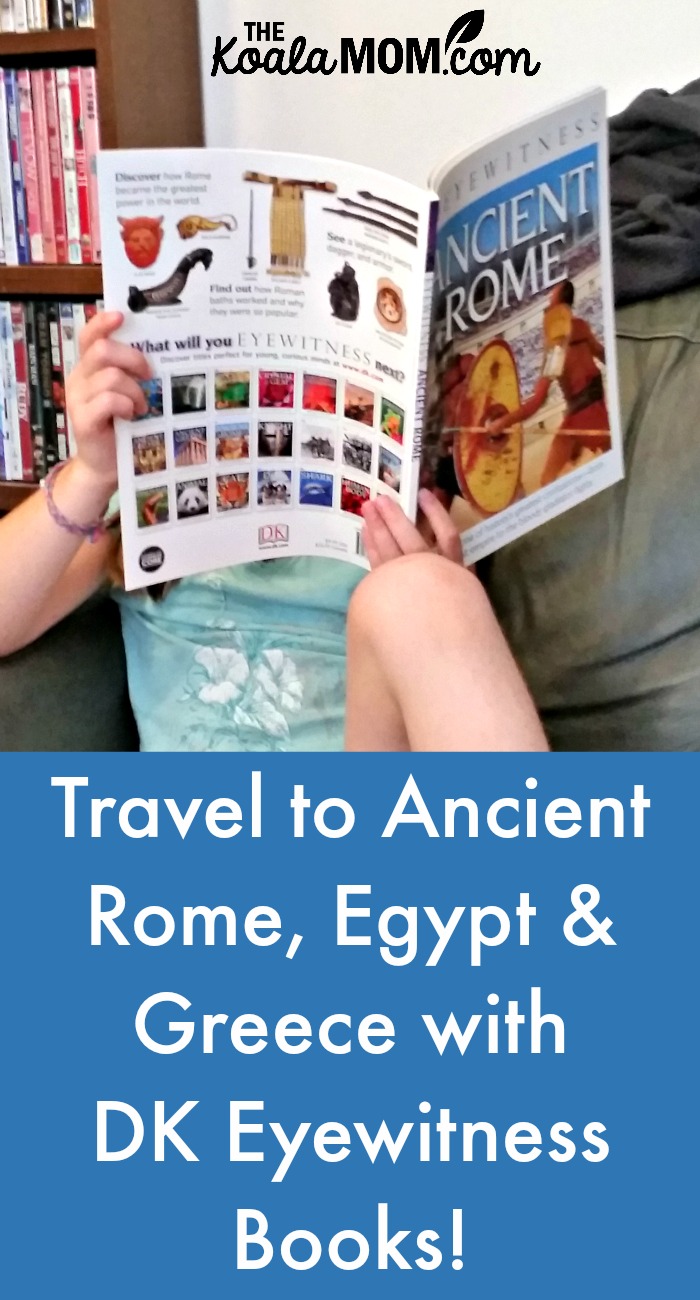 All three Eyewitness Books are filled with enough pictures that four-year-old Jade can flip through the books by herself. Occasionally, she'll ask me (or one of her sisters) what's going on in a picture, but it's been fun to see her interest in history too. While Sunshine and Lily have been working through the books cover-to-cover, they are also easy to flip through. The sections in each book would make it easy to compare certain aspects of each civilization, such as clothing or religion or art.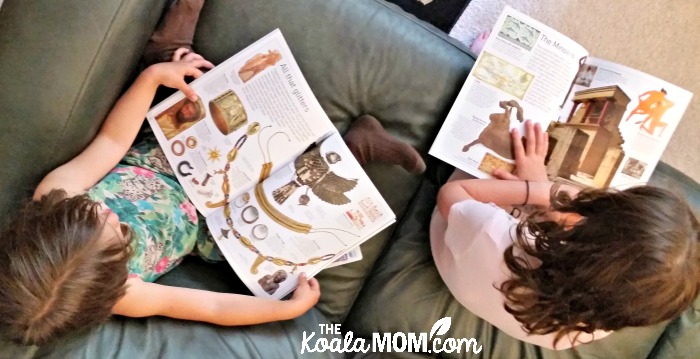 At the back of each book are sections on Fascinating Facts, Questions & Answers, Record Breakers, Useful Websites, and Places to Visit. There's also a glossary and index. Each book is 72 pages and paperback. They are recommended for ages 8 to 12, but as I mentioned, my four-year-old and seven-year-old are enjoying them just as much as my nine-year-old. The pictures make them user-friendly even for an early reader or pre-reader.
DK Eyewitness Books: Ancient Egypt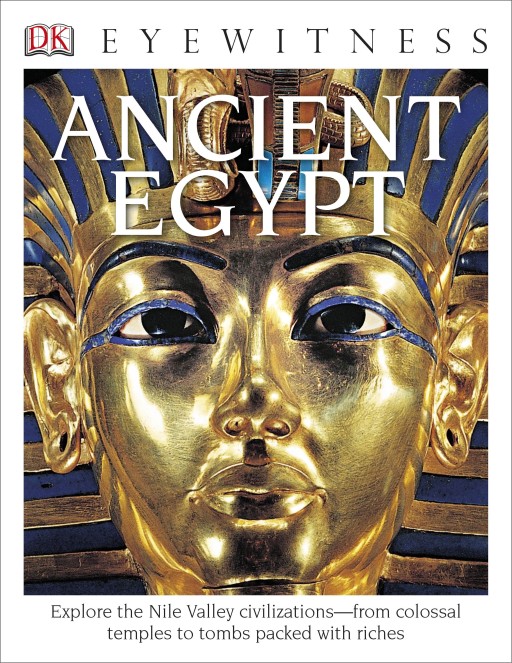 Ancient Egypt takes readers back to the time of the pharaohs and pyramids. This book covers Egyptian history from about 5000 BCE (when the first farmers settled in the Nile) to 30 BCE (when Egypt passed into Roman hands). Various sections cover topics such as mummies, weapons, games, clothes, gods, hieroglyphs, and more. The pages are filled with pictures of actual Egyptian artifacts as well as drawings and photographs to bring the past alive. Towards the back of the book is a handy chart listing the pharaohs of Egypt, from the Early Dynastic Period to the Ptolemaic Dynasty.
DK Eyewitness Books: Ancient Greece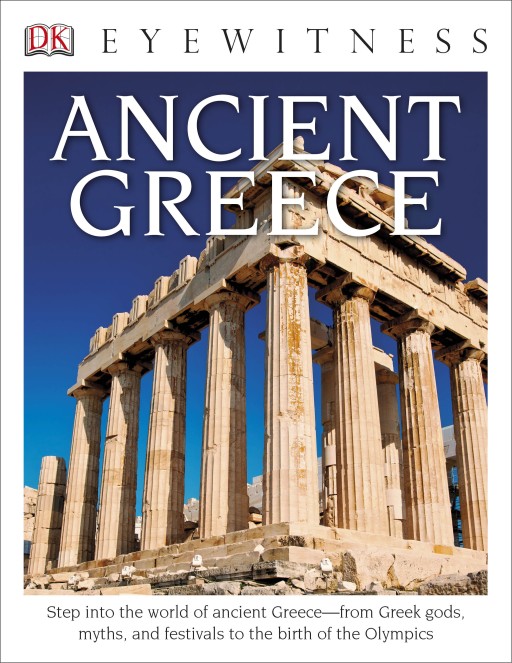 Ancient Greece covers the time periods from the Minoans (5000 BCE) to Alexander the Great (330 BCE). Both Egypt and Greece were affected by the rise of Rome. Topics covered include politics, war, and the different cities and cultures of Greece. The back of the book has a handy Who's Who chart, which lists famous Greek statesmen, writers and artists, thinkers, scientists, and modern classicists.
DK Eyewitness Books: Ancient Rome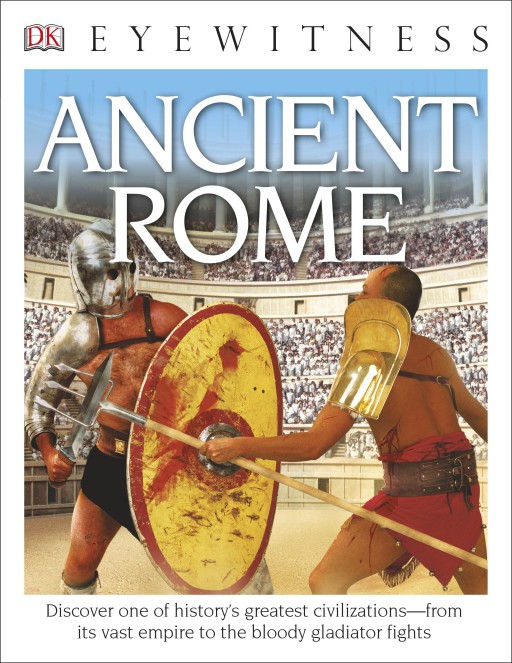 Ancient Rome takes readers from the rise of Rome in 753 BCE to its fall in 337 CE. The sections discuss the roles of people in various segments of society, as well as everyday things such as food and uniquely Roman topics such as gladiators and baths. The back of the book includes a list of Roman emporers from Augustus to Diocletian and then the various men who ruled the split empire.
Explore History as an Eyewitness
Whether you're interested in one time period or all three, DK Eyewitness Books bring the past alive with vibrant pictures and facts. I found it interesting to see what tools and practices we still use after thousands of years. For example, some of the jewelry shows in the books wouldn't look out of place in stores today. Then again, I'm glad for the comfort of modern bathrooms.
Someday, I'd love to explore Greece, Rome and Egypt with the girls. Until then, we'll travel from our couch, soaking up facts and ideas.
I received these books courtesy of DK Books; all opinions expressed are my own.