Spring break is coming up soon! Which means the kids will be home… looking for something to do… saying, "Mom, I'm bored!!!" Keep the busy with these kids' craft books from DK Canada. Sunshine, Lily and Jade have had a blast making new things for themselves from a variety of materials. Both books are packed with tons of ideas to keep your child entertained for spring break and beyond!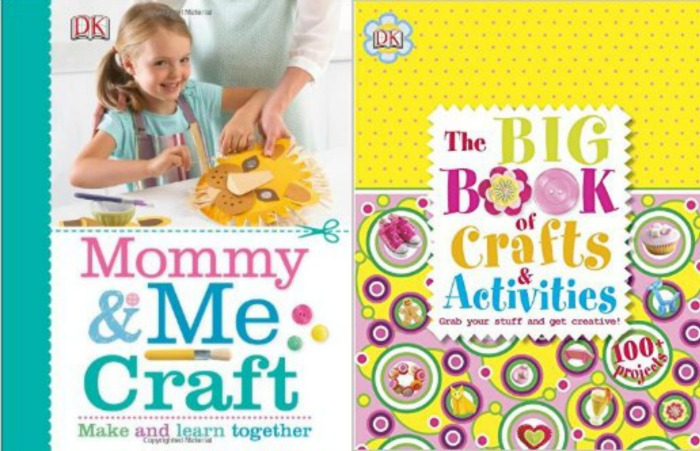 I received these craft books for review from DK Canada; all opinions expressed are my own. This post contains affiliate links; as an Amazon Associate, I earn from qualifying purchases.
Mommy & Me Craft: Make and learn together
This craft book is divided into five sections: paper, yarn, paint, junk and felt. Each section begins with some information about the craft material being featured. For example, "What is paper?" explains how paper is made, where paper was invented, and other materials people have written on.
Jade saw the lion mask project and fell in love. We didn't have any paper plates, so I used a big piece of poster board to make a circle for her. We painted it and decorated it as a lion. She cut out all the shapes herself, so they are a bit lopsided. She had so much fun making her mask!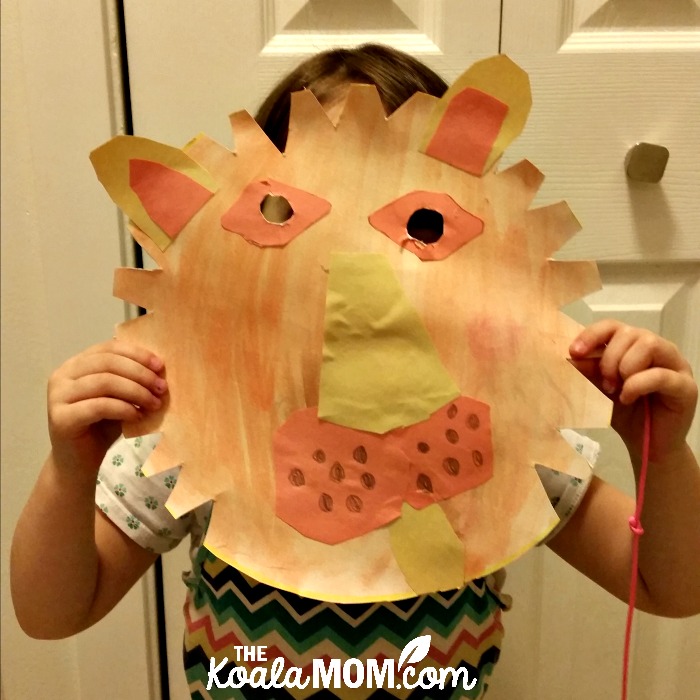 We also did the origami projects. The windmill is pretty fun! I love the way that folded paper can be so many different things. There's something magic about origami. I had some leftover scrapbook paper for that project, so we made very pretty windmills. We also made a paper boat. Jade wants to make a whole mobile, as suggested in Mommy and Me Craft.
I was hoping the make the snow globe craft for Sunshine's Narnia birthday party on the weekend. However, I couldn't find good jars for it. We did get the glitter and glycerine, so when I find jars, we'll have to try this. It looks so cute!
We have a huge stash of felt, so I'm excited for the final section of Mommy and Me Craft
. Felt is easy for the girls to cut out and sew. These projects are a good way for the girls to practice stitching. Plus, they'll play with what they make for a while! The finger puppet aliens could be great to make before a road trip. The bean bag birds would be a fun summer game.
I was really impressed with the ideas and the range of materials  The crafts use either things that I readily had on hand, or can get easily (like wooden spoons or paper plates).
The Big Book of Crafts & Activities: Grab Your Stuff and Get Creative
This craft book has everything from crafts to recipes to games. It starts with ideas for home decor projects like making a bulletin board or repainting furniture (which Sunshine now wants to do). There are recipes for everything from smoothies to pizza to bread. There are paper crafts, including more origami. There's some sewing ideas, with ideas for re-using old gloves. And there are gardening tips.
I used the pebble creatures for Sunshine's Narnia party. The White Witch turns all her enemies into stone, so we made stone animals. It was great to have the book to inspire the girls, but they're creativity really amazed me. It was fun to see what they each did with the ideas and the supplies provided.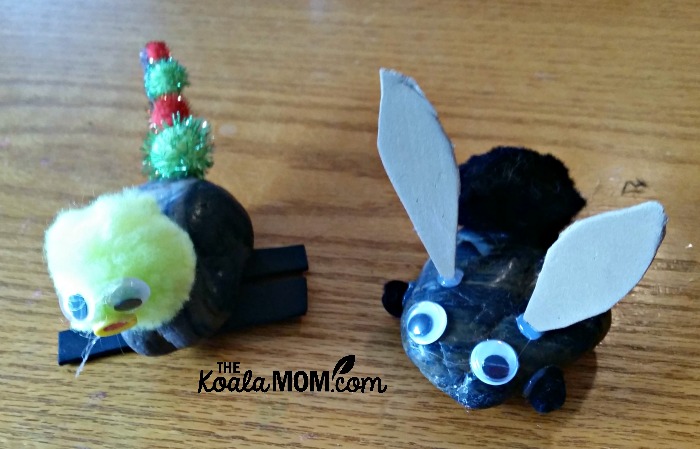 Sunshine also loves writing letters, and recently got a penpal through the Clubhouse Jr. penpal club. She made her a card using the woven paper idea in this book. We've made woven paper before (it's fun), but I usually end up throwing it out because what do you do with it once it's done? Turn it into a card! The cards in this book are super cute. Sunshine used patterned paper for her card and cut out a heart to frame the woven paper.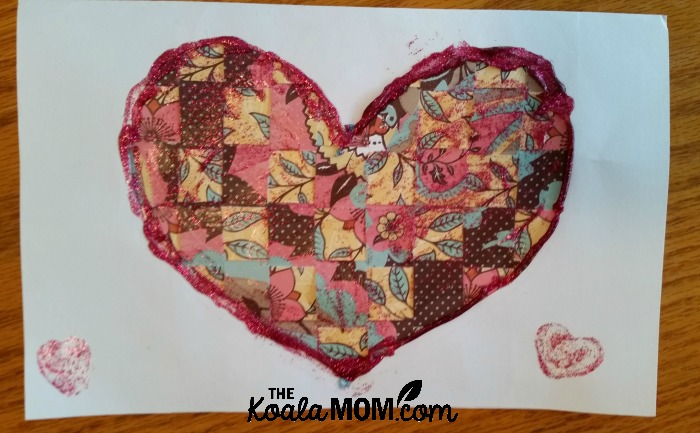 We've already done the magic flowers activity in The Big Book of Crafts and Activities
. We used it as a science experiment a few weeks back. It was lots of fun to see the carnations turn colour! The descriptions of the activity in this book were better than those I found online, however. There was a great diagram with an extra tip, plus an explanation of why the flower changes colour.
Some of the projects we'd like to tackle this month are the pretty hangers, the bath bombs, the button jewelry, the gift boxes, the beaded insects, and the felt decorations. If you're looking for a book that goes beyond simple crafts to more ideas for thing kids can make (even in the kitchen), then you'll like The Big Book of Crafts and Activities
.
Craft Books for Kids
Both of these books feature beautiful, full-colour photographs on glossy pages. The instructions are easy-to-follow, with lots of pictures to help out. I helped Jade (almost 4) with the crafts she made, but Sunshine and Lily (ages 9 and 6) were able to do most of their chosen crafts on their own. Either of these books is sure to inspire your child!
Do your children enjoy browsing craft books for inspiration? What ideas would they enjoy making?