I now have two avid readers in the house. While Sunshine and Lily are both reading novels, they also still enjoy picture books. Jade loves it when either of them sits down to read a picture book with her. So we were all very excited to tear into a package of new books from Raincoast Books. All three picture books — The Riddle Horse, Cara's Kindness, and Bunny Slopes — were winners with the girls.
The Riddle Horse by Mark Summers
Our girls love carousels. We've often ridden the carousel at Burnaby Village Museum and they still talk about their favourite horses. So as soon as I saw the cover of The Riddle Horse, I knew what it was about. It was fun reading it to the girls and hearing their questions about the riddles. They loved the ending and wanted to read it again immediately.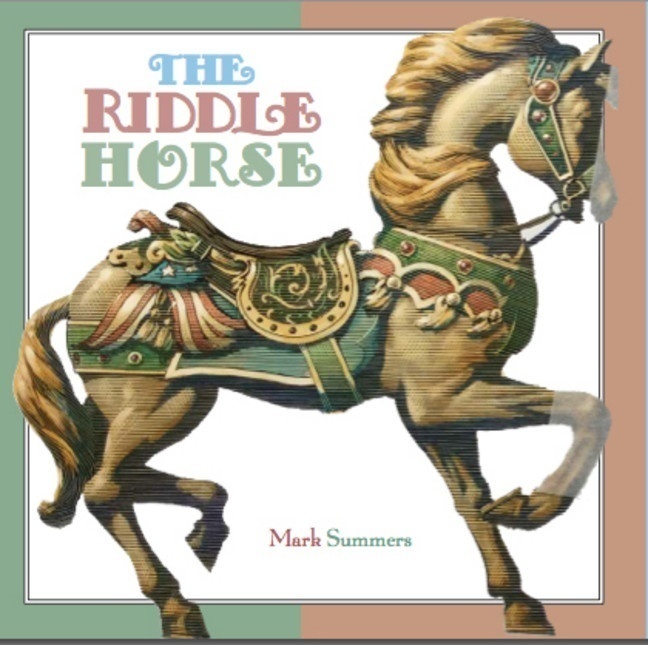 I enjoyed looking at the illustrations of each horse. Author and illustrator Mark Summers is a Canadian who has created artwork for various magazines and postage stamps. The texture of the illustrations made me think of a stamp or newspaper.
Every day, I stand next to a mirror,
but I have never seen myself in it.
The eyes of my riders are my mirrors.
Their smiles say I am the most beautiful horse they have ever seen.
What horse am I?
Bunny Slopes by Claudia Rueda
Every winter, I wonder, "Should I try to take the girls skiing?" I love winter sports, although I haven't been skiing very often since Sunshine was born. I keep waiting for the day when they are old enough to hit the slopes with me. I thought Bunny Slopes would be a fun way to start talking about maybe going skiing this year…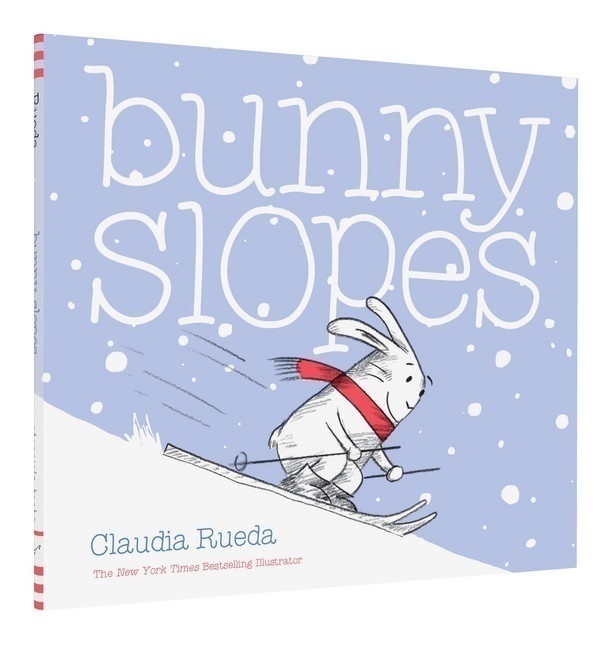 In this adorable book, the bunny talks directly to the reader. Jade loved this. She laughed as I followed the directions to shake or tilt the book. This is a simple book, with adorable illustrations and only a few words on each page (perfect for a new reader!), but it's a lot of fun.
Now maybe you can help go downhill. Could you
tilt
the book to your right?
Cara's Kindness by Kristi Yamaguchi
This book was Jade's favourite; she calls it "the kitty book" and often asks for it as a bedtime story. It's about a cute, big-eyed kitten named Cara and teaches children about "paying it forward." Cara helps Darby Dog learn how to skate and tells him to pass on the kindness. He helps a polar bear, who helps a monkey, who helps a skunk, who helps a mole, who helps Cara with a problem she's had all the way through the book.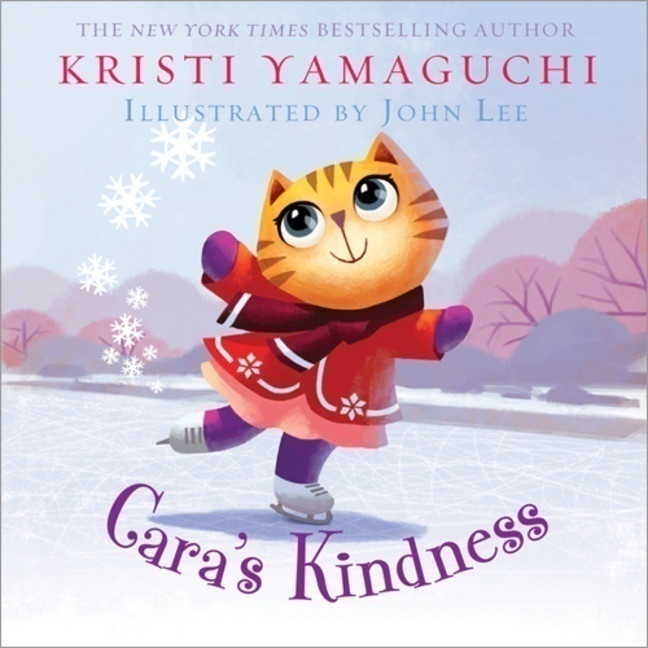 I really liked the way this book encourages kids to look for little ways they can help each other. It also shows how the kindness that we show to others can make a big difference to them—and return to us. One of Cara's friends is blind, so it's also a good way to talk about kids with special abilities and how we can still be friends with those who are different from us.
"No worries… just pass on the kindness!" replied Cara with a smile.
If you are looking for picture books to delight your child, check out these! Each offers hours of fun for your toddler or new reader.
I received these picture books for review courtesy of Raincoast Books; all opinions expressed are my own.