When people comment about me having all girls, one of my go-to responses is, "It makes dressing them easy! We just hand down the clothes." I rarely need to go shopping for them; I just dig through my closet for the right bin and voila! one of the girls has a new wardrobe. With Pearl, that digging through the closet happens a bit more frequently. Or not. It's hard to find time to pull out the next set of outfits for her. Which is why I love her Kooshoo pants.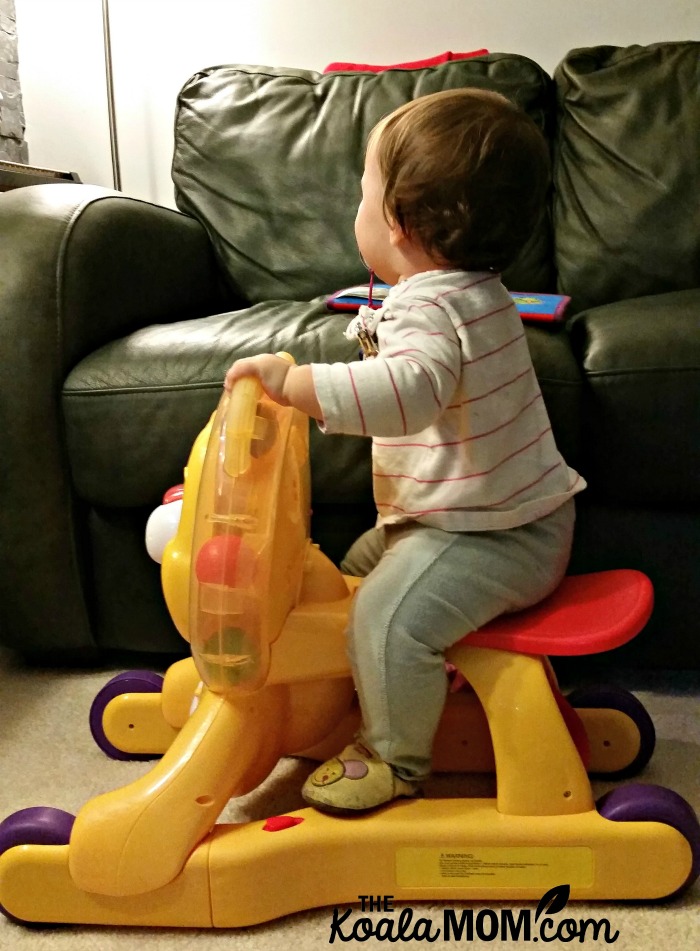 These soft sage green pants have fit her since she was about six months old. Then, I folded the waist down a bit and the legs up a bit. The pants stretched comfortably over her cloth diaper and gave her tons of wiggle room.
Now that she's almost a year, I still tend to fold the waist down for her, but she's almost as long as the legs. I just switched her wardrobe, putting away all the 6-12 month clothes and pulling out the 12-18 month clothes, and the Kooshoo pants stayed in her drawer.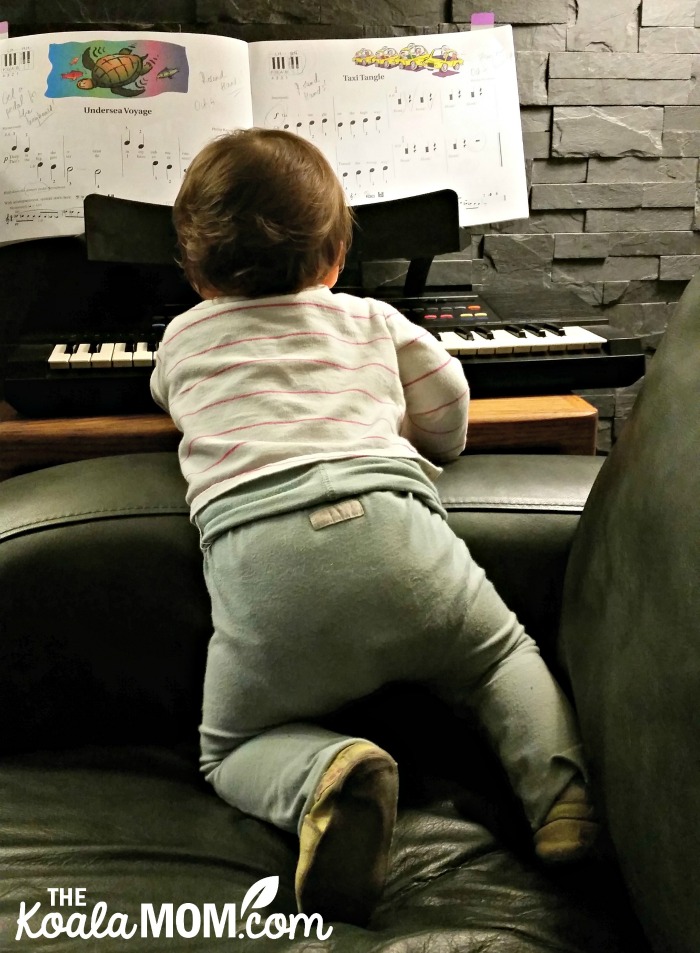 The pants feature a small tag on the outside back, so there's no tickly parts to bother sensitive kids. They are made from pesticide-free, organic cotton so they are super comfy. The side seam is flatlock, making it both strong and smooth.
The website recommends washing them cold and laying them flat to dry. I wash cold, but I don't have time to fish through my laundry for that one article that can't go in the dryer. Every piece of clothing in my house goes through the washer and the dryer and into the drawer. And these pants have done that over and over again in the last six months, and still look great.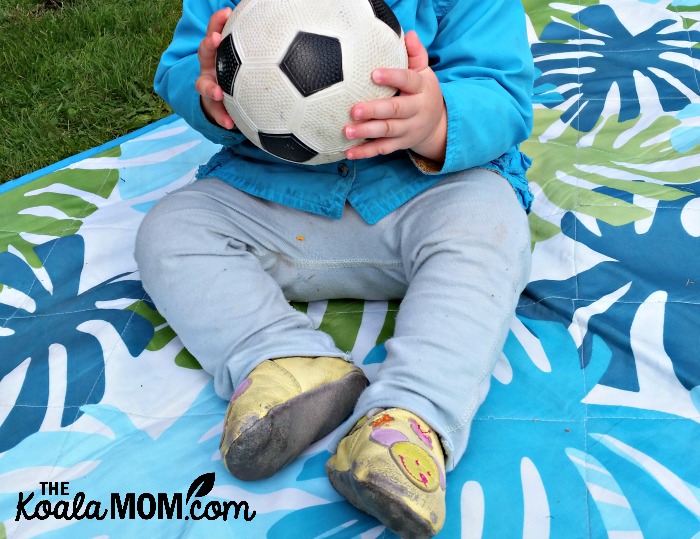 These pants have been my go-to for Pearl for the last six months. The sage green goes with most of her shirts and the pants fit her really well. Even when her legs were shorter than the pants, the extra length meant that when her pants bunched up around her knees (as baby's pants do), her legs were still covered.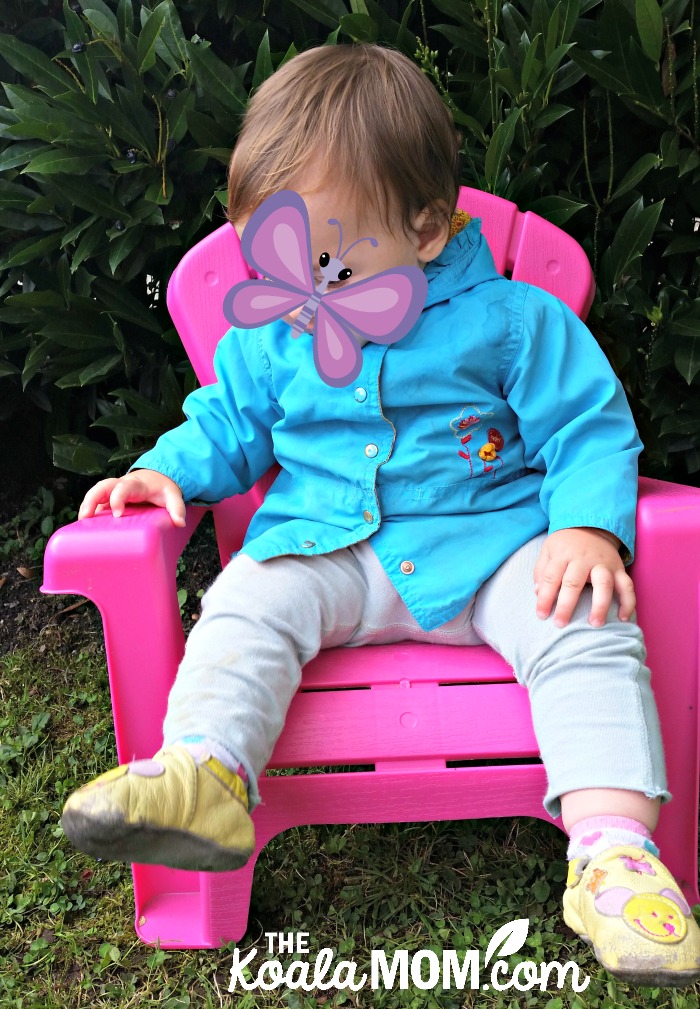 Kooshoo is a company that strives for ethical fashion. Besides using organic cotton in their kids pants, they also make the pants by hand in California.
Something we're immensely proud of is we knit, dye, cut, sew and distribute all in a 30 mile radius of downtown Los Angeles, California. That's a ridiculously small footprint in this business and something we very consciously designed! ~ Behind the Scenes: Eco-Fashion Production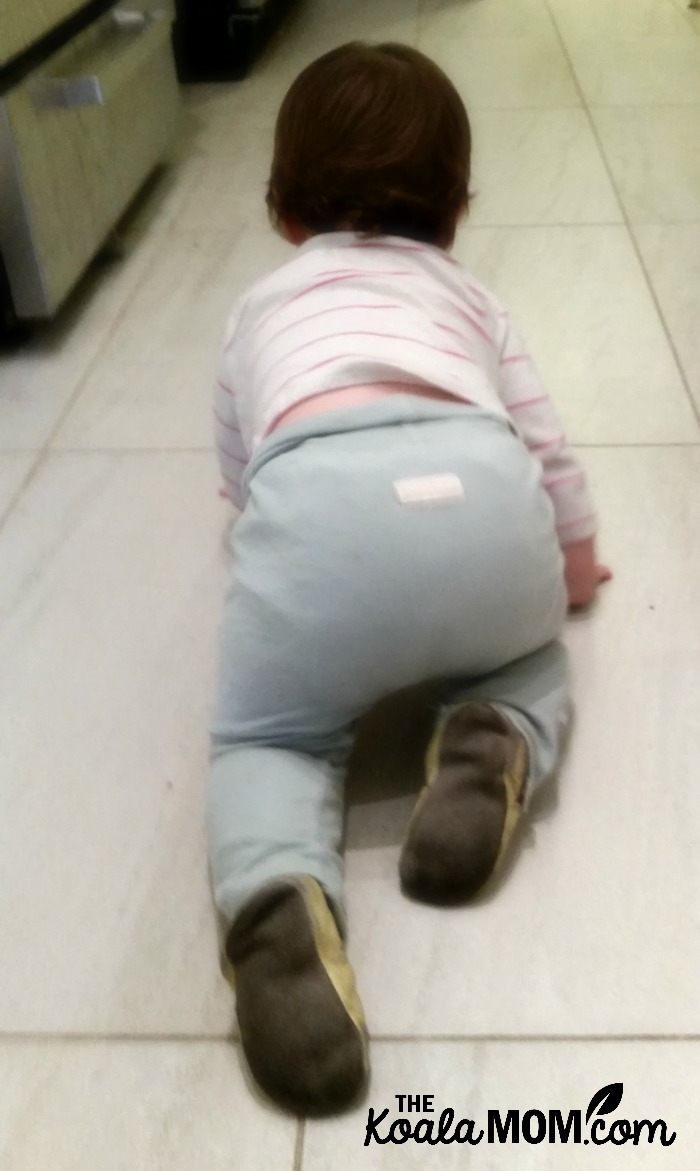 The Kooshoo kids pants come in six fun colours: black, white, sage green (pictured above), batik pink, batik grey, and batik blue. I love the unisex colours of most of the pants, even though I have all girls so it doesn't matter. I've often thought that if I had boys, I don't know what I'd do with all the other clothes I'd have to store too! Just use Kooshoo pants and you can put your boys or girls in the same pair of pants.
To check out Kooshoo pants for your own kids, drop by their website. You can also find them on Instagram, Twitter, Pinterest, and YouTube.
I received a pair of Kooshoo pants in exchange for this review; all opinions expressed are my own.