When Sunshine started Kindergarten, she was over-the-moon excited. She'd enjoyed preschool for the past two years. She already knew a few friends in her class. She had her private school clothing. More than that, however, she had watched my husband and I go to school for the past three years. Now it was her turn. She was going to be just like Mommy and Daddy!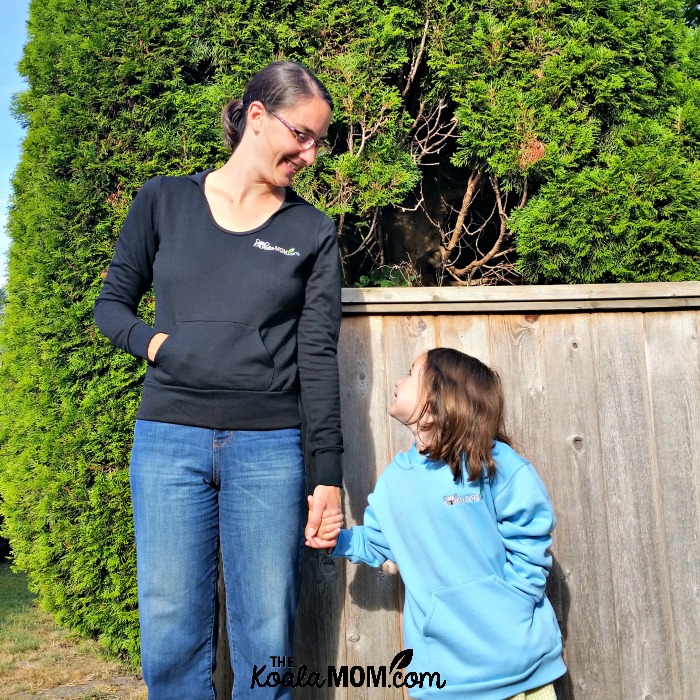 Now that we're homeschooling, back to school is a bit more relaxed for us. I order our books online and they show up throughout the summer. School clothing is pretty relaxed—although I don't allow the girls to lounge around in their pajamas all day (contrary to any stereotypes about homeschoolers you may have seen…).
This year, the girls were super excited when I ordered us matching hoodies from Bravo Apparel. Their hoodies came in their favourite colours, mine in black. On rainy Vancouver days, we can snuggle together in our hoodies while doing school!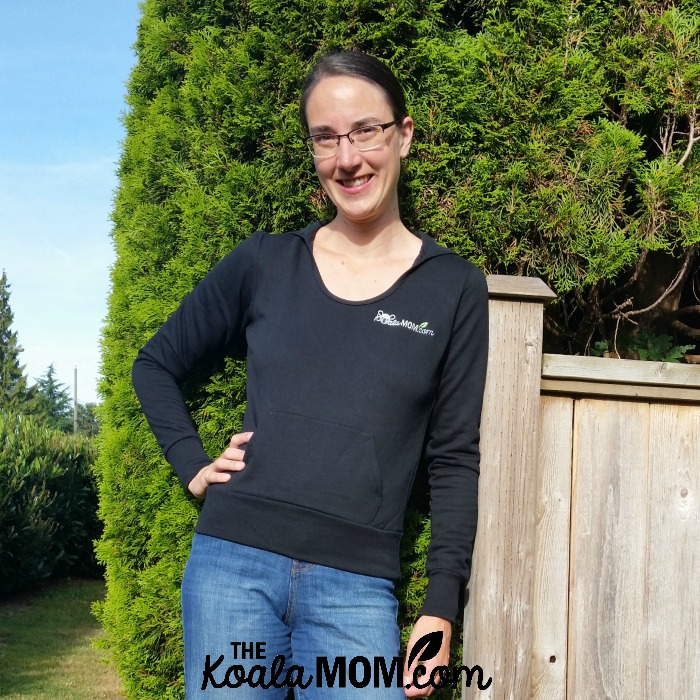 Eco-Friendly Clothing
My hoodie is bamboo and features a scoop neck. This is the first piece of bamboo clothing I've owned and I really like it. The bamboo is soft and cozy. The sleeves are long enough and didn't shrink when I put it through the dryer. The scoop neck adds some style to the hoodie. If you're looking for bamboo or eco-friendly apparel, Bravo Apparel has you covered.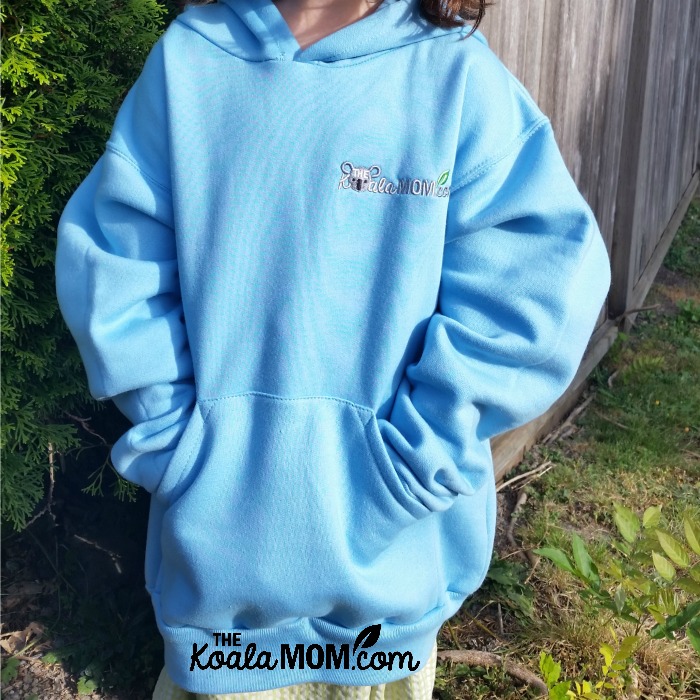 Custom School Clothing
The girls' hoodies are cotton. They absolutely adore the colours—deep purple for Sunshine, powder blue for Lily. My logo is embroidered on the front. Their hoodies are a bit big for them, as finding clothes their size is always tricky. If you're looking for school clothing, Bravo Apparel can help you find the right supplier and type of garment to meet your needs.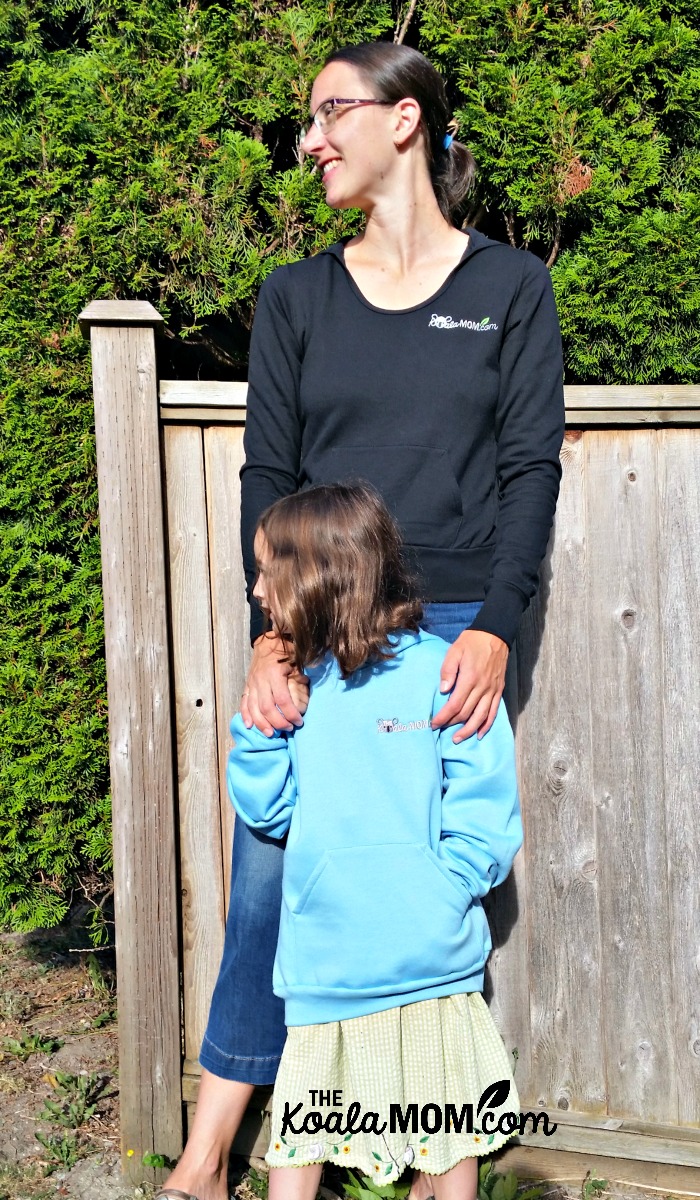 The girls all love wearing their shirts with my logo on them. Sunshine brags to anyone around about my blog. She wants to start her own blog someday too and is currently my assistant photographer. I know these comfy hoodies will last us for a long time. They also like having mother-daughter apparel and love it when we all wearing our matching T-shirts or hoodies.
If you're looking for school clothing, whether your child attends a private school or a public school, I recommend checking out Bravo Apparel. The staff is great to work with and always super helpful in picking the right options for your needs.
For more about Bravo, check out this fun video:
How did back-to-school go for you? Are you kids excited about school or a bit more reluctant? Did they enjoy picking new school clothing?
I received three custom hoodies from Bravo Apparel in exchange for this review; all opinions expressed are my own.