Ah, July. The sun is shining, the water is sparkling, the breeze is lovely, and the kids are playing happily outside.
Right?
That's what I always think of when I hear "summer." I think of my own childhood in Alberta, where we had 3 plus acres on which to build forts, herd sheep, kick soccer balls, climb trees, find strawberries, catch frogs, dig holes, and more. I think of riding my bike around the county with my friends, going to the lake with my mom and brothers, or hiking in the Rocky Mountains.
While we live in a city now, I want my girls to have that same freedom to play.
Play is often talked about as if it were a relief from serious learning. But for children, play is serious learning. Play is really the work of childhood. – Fred Rogers
Often, though, I feel like we should be "doing" more. Sometimes, when the girls have just played all day, I feel guilty. Maybe I should have planned a craft or taken them somewhere or gotten them to help with the household chores. Instead, because they were playing happily, I let them play. And you know what? That's great. They built relationships with each other. They told stories. They learned together.
That's why I'm so excited about The Undeniable Power of Play by Katie Chiavarone, Suzie Ortiz and Alana Pace.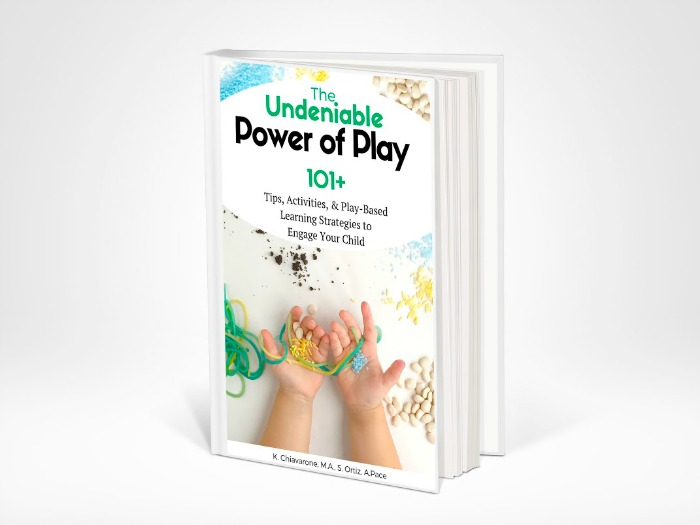 In the Undeniable Power of Play, Katie, Suzie and Alana talk about why play is so important and how to get the most out of play-based learning at home. That's perfect as we head into summer and kids are at home playing. Don't feel like you have to sign them up for every program or fill every spare minute they have. This book gives you permission to let them play.
But the authors don't just leave it there. The rest of the book is full of great ideas for play-based learning. Because we all know that it's lovely to talk about kids learning and playing, but sometimes, it's hard to encourage that. Especially in the summer, when the kids are going to say "I'm bored" just because their routine has changed. So if your kids do need more hands-on ideas from you to get them started playing, this book has you covered.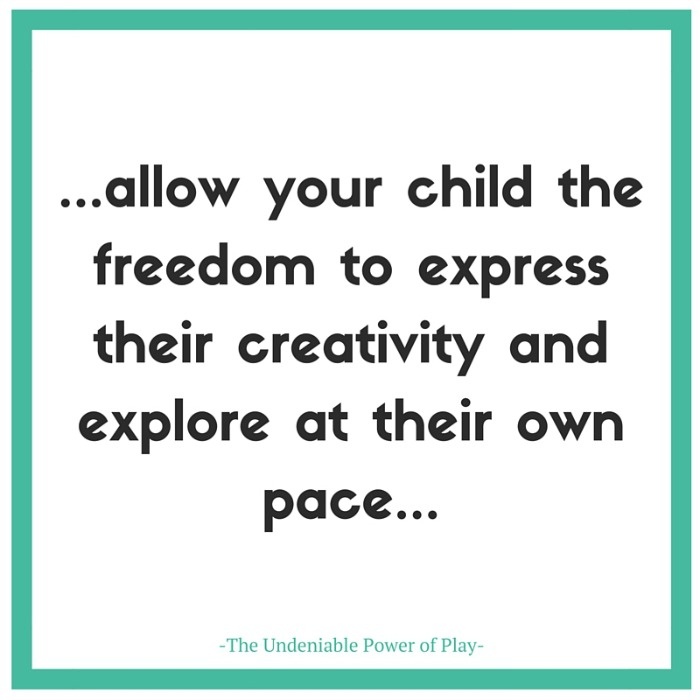 The Undeniable Power of Play is divided into four main sections: Science Can Be Simple, Get a Feel for Sensory Play, Awaken Their Creativity, and Printables, Recipes & More. As a homeschool mom, these sound like great topics to fit into our summer. We can cover some learning outcomes without the girls even realizing they're learning!
This book was created to give parents and those who work with children the tools they need to see all sorts of possibility in regular household items and toys. Each page we have written is intended to educate, empower, and guide you through concepts, research, and activities centered on learning through play. ~ Kate, Susie and Alana
If you're looking for more ideas for play, follow the Undeniable Power of Play on Instagram. See what other parents are sharing and tag your activities to have them shared there. You can also check out the Undeniable Power of Play board on Pinterest. You'll find great posts about why kids need to play and tons of creative activity ideas.
Download the book now and help your kids play more this summer!