My first blog planner was simply a calendar on the wall by my computer. I began making notes about important publishing deadlines and ideas for posts. In 2013, I printed and used my first blog planner. Since then, I've become addicted to my planner. It's an essential part of my blogging business, helping to keep me organized and on track. If you also like blogging checklists, I've collected a list helpful printables here.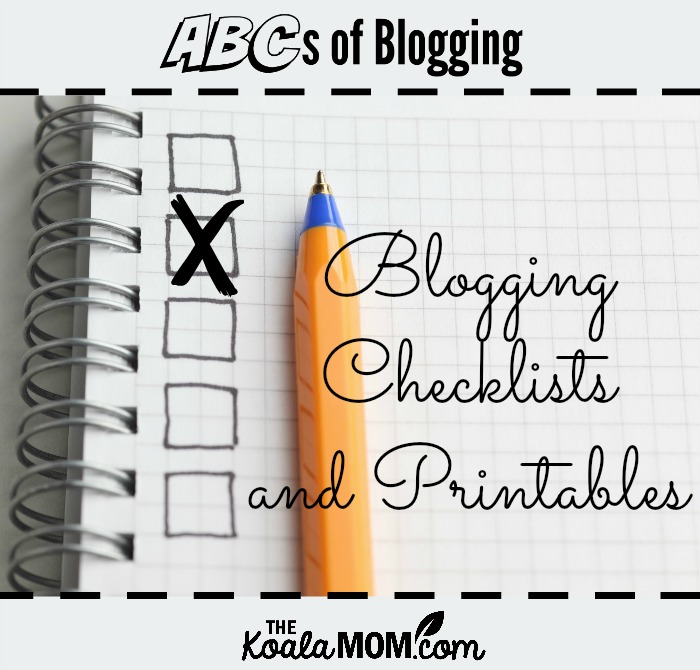 I like to print my blog planner and checklists in early December, then take them to Staples to get them coil-bound. This year, I also added tabs to my planner to separate sections. My friend DeBalino prefers to use a binder, as she can then add pages as she needs them.
All printables below are free to download unless otherwise indicated; a few cost about $5 and some require you to subscribe to an email newsletter to download.
Blog Planners
I use my planner for scheduling blog posts, planning series, marking down important dates for sponsored posts or product reviews, tracking stats, and more.
2015 Blog Planner (the planner I started with)
Blog Planner 2016 ($5 but worth it—this is my favourite)
Printable Weekly Blog Calendar
Basic Printable Blog Planner ($5)
Catholic Blog Planner 2016-2017 ($5—this planner follows the school year of July-June, so if you don't already have a blog planner, start now! You can enter to WIN a copy by leaving a comment on this post! see below for more details)
Tracking Finances
If you start monetizing your blog, you need a way to track your income. You'll want to know both your sources of revenue and how much you've made. You'll also want to make sure you keep track of who has paid for work done—and follow-up if the client doesn't pay you.
Blogging Income and Expenses Spreadsheet
Blog Income Tracker & Advertising Tracker
Blog Payment Tracking Printable
Blog Design
Ah, design. I'm endlessly working to improve how my site looks. Here are some handy printables to help you achieve the best-looking blog possible.
Perfect Your Blog's Sidebar: Free Checklist for Your Blog Design
FREE Blog Design Tips Printable
Tracking Statistics
Don't obsess over your stats, but don't ignore them either. A tracker can be a handy tool for analyzing your stats and using them to set goals or plan more content.
Writing Posts
When it comes down to the actual writing of the post, there are so many things you need to think about—feature image, spelling and grammar, keywords, etc. Here are some printables that can help you remember everything that needs to go into each post.
17 Things You Should Do to Ever Blog Post Before and After You Hit Publish
Other Blogging Checklists
These are series of printables and workbooks that may be useful to you. I've downloaded most of these, but try to only print the pages I think I'll use. Many of these can be reprinted and re-used each year, as they aren't time-sensitive as the planners and calendars are.
Blogging Babes Blogging Binder
How to Get Organized and Stay Organized as a Blogger
How to Create a Bangin' Blog Business Plan (email subscription freebie)
2016 Ultimate Pinterest Planner (email subscription freebie)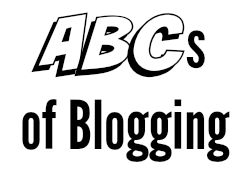 Do you use blogging checklists, printables or planners? If you have any to recommend, leave the link below!
If you want WIN a copy of the Catholic Blog Planner from Catholic Through The Year, leave a comment below! I'll pick one lucky winner on June 30th, 2016. Giveaway open worldwide except where prohibited by law. Winner will be notified via email (so please make sure I can contact you if you win!).