I grew up just outside of a small farming town in Alberta and spent the first few years of my marriage living in similar small towns. We were on a first-name basis with the grocery store clerks, bank tellers, gas station attendants, librarians, pharmacists, and baristas. One of the biggest things I miss about leaving the small towns is that sense of community. Occasionally, however, that local feeling can still be found in the big city. Here in the Vancouver area, Bravo Apparel is one business that achieves that small-town feel.
The girls and I dropped by Bravo Apparel last month after a play date with my cousin in Surrey. Located just off Highway 10, Bravo Apparel was easy to find and offered plenty of parking out front.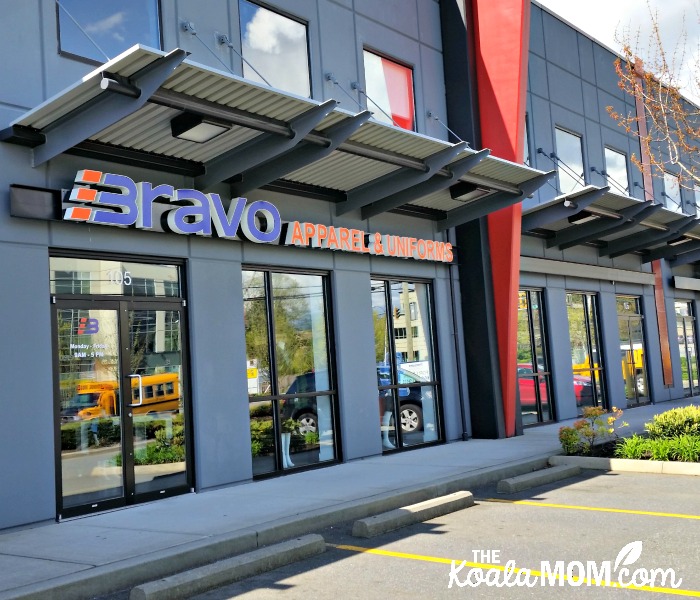 Inside, the store was big and bright, showcasing some of the apparel that they can put logos and designs on. The private school displays reminded me of Sunshine's Kindergarten year while the sports team gear made me think of friends whose sons are in soccer.
The girls were, of course, excited about anything to do with clothes. They oohed and aahed over everything in the display area. Then we went to the back for a tour of the production area. We saw the screen printing machine, which the receptionist called an "octopus" for its eight arms. The girls were quite impressed with the giant sewing machine that does logos. And a picture had just come off the heat print machine, so they were able to see how that worked.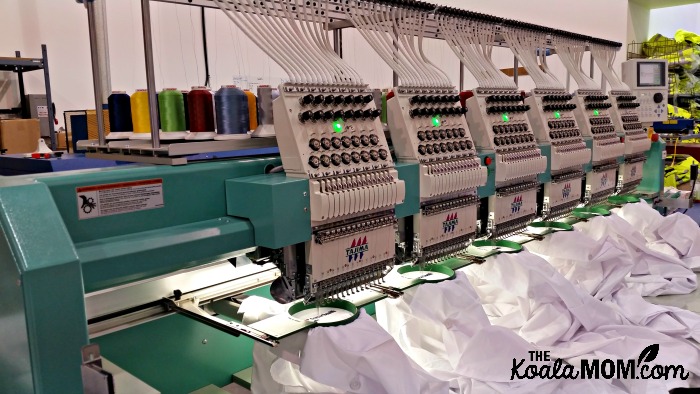 Bravo Apparel made a set of T-shirts for me with the Koala Mom logo heat printed on the front. The girls are so proud to show off Mommy's blog on their T-shirts. I have to say, they look adorable in matching white T-shirts and jeans. I can't wait to dress them up together for the next media event we get to attend! It will be easy to keep track of them in the crowd in matching outfits. (They also had fun doing a photo shoot for this post.)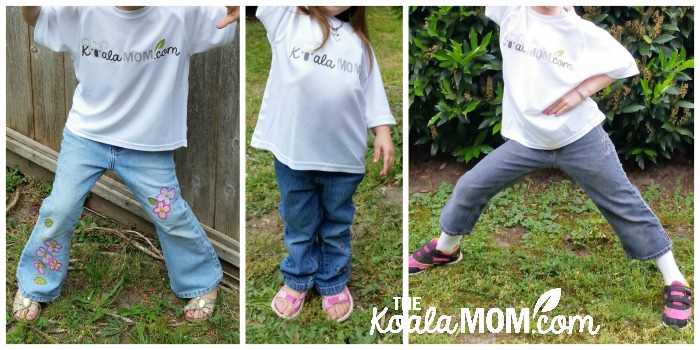 My shirt arrived just in time for me to wear it to Roam '16, a Vancouver blogging conference. It was super comfy for the day and a great way to make an impression among a crowd of mom bloggers.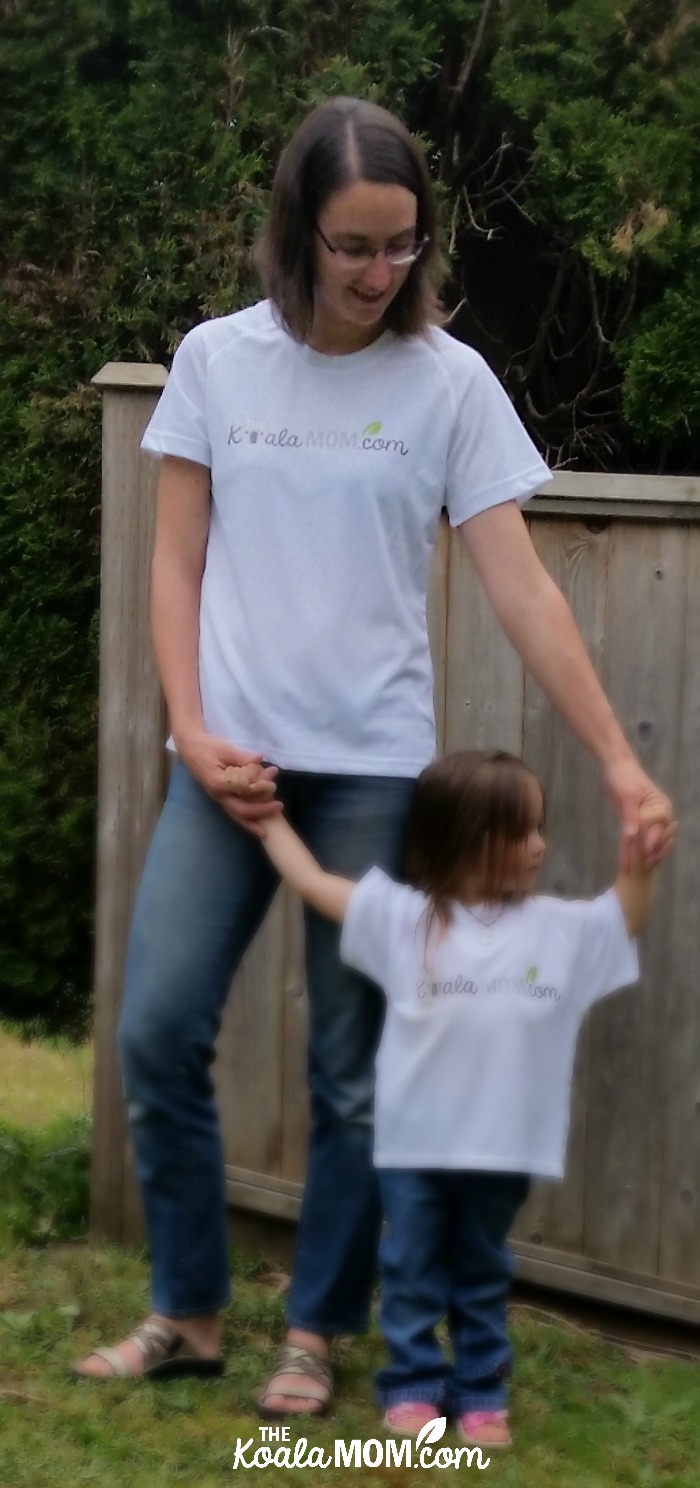 I'm excited to be partnering with Bravo for the rest of this summer. In the coming months, I'll be putting a spotlight on their custom school and sports uniforms. Bravo is a locally-owned company who sources most of their clothing from Canadian manufacturers. They have been in Surrey since 2008 and have a customer-first approach. You can check out their website to find out more about their best-selling and most popular products. Or drop by the store or give them a call!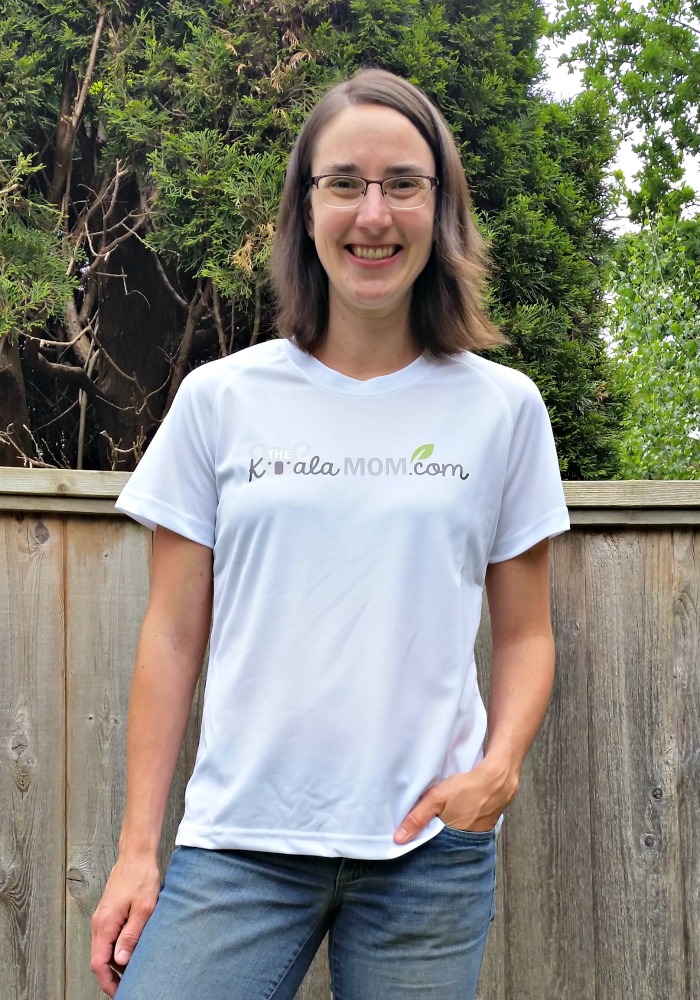 Bravo Apparel is hosting a contest on Facebook from May 16th to 23rd. You can enter to win 12 Coal Harbour polos (mens or ladies fit) with one color logo direct embroidery worth over $300 CAD in total. To enter the contest:
LIKE the Facebook page
LIKE and SHARE the Facebook contest post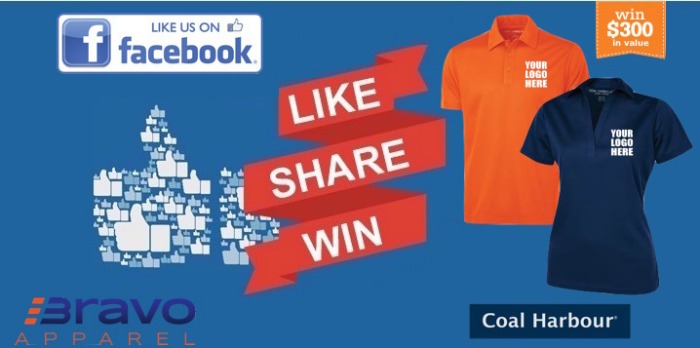 Do your kids play sports or attend private schools? Have you ever thought about putting your logo on a shirt or jacket?
I received product from Bravo Apparel in exchange for this post; all opinions expressed are my own.