One of the most daunting things about making money blogging is pitching brands and public relations company for work. Even though I've been doing this for several years now, it's still hard. I write and rewrite every pitch and worry that the company will just laugh at me when they receive it. More often than not, though, I've found that many companies are happy to work with me. Here's what I've learned about pitching brands and PR firms for sponsored posts and product reviews.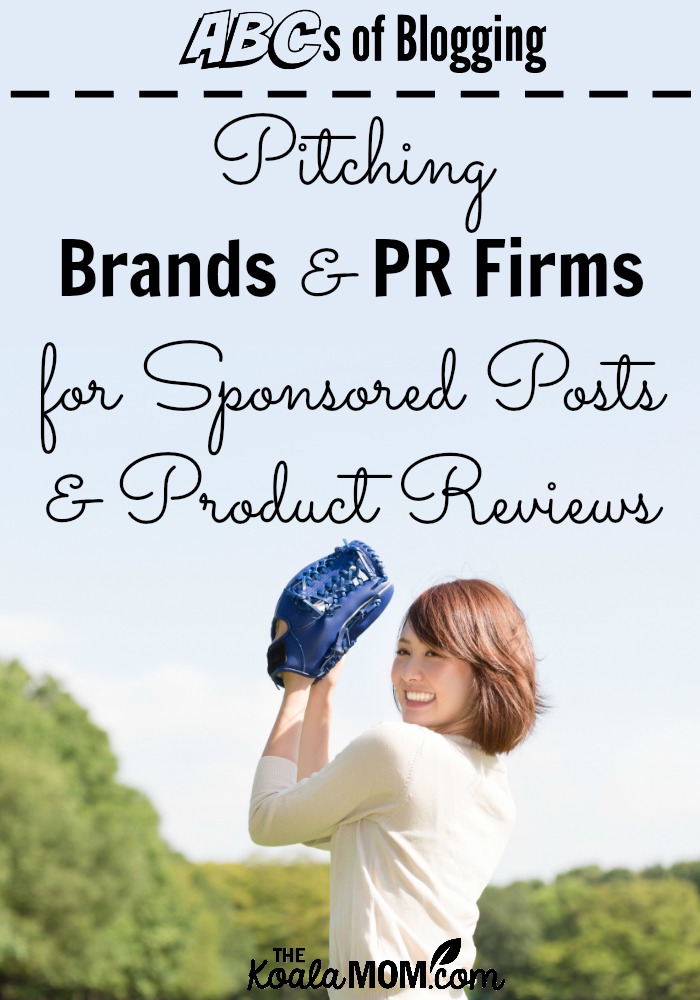 Show Some Love Before Pitching Brands
Before you pitch the brand or PR firm, show them some love. Follow them on all their social media channels and comment on or share their content. Get to know what they are sharing on social media (and think about how you could contribute to that content). Get your name on their radar so that when you do pitch them, they know who you are. Julie Nowell calls this "flirting."
Find the Right Person
Finding the right person to pitch is sometimes tough. Search the brand's website for the "media" or "public relations" contact. If they don't have anyone with that title listed on their website, try filling out the contact form or emailing the "[email protected]" contact. However, these are often customer service representatives who may or may not forward your request to the right department.
After flirting for a while, reach out on social media. Often the person running the brand's social media platforms is also the person handling their marketing or media relations. You can direct message the brand on Facebook, Twitter (if they follow you back) and even Instagram. Keep it short and sweet here; I often say something like "I love your [product] and would be happy to help you promote it." Ask them for an email so that you can send your media kit and keep better track of your interactions with them.
It's Not About You
When you are writing your pitch email, don't talk about yourself. The pitch isn't about you; it's about the company you want to work with. Get to know brand by hanging out on their website and social media channels; figure out what they want. Then tell them how you can help them reach those goals.
For example, if you notice that a brand is working to build their social media presence, you can offer to help because you have a large following on a specific social media channel. Or if you notice that a PR firm is trying to reach a certain demographic, you can mention that your readers fit that demographic and you can help them.
While the pitch is a place to strut your stuff and show off your demographics, make sure that you do so in a way that's relevant to the brand. Don't just throw numbers at them or tell them what a great blogger you are. Show why those numbers matter to them or how your huge Instagram following can translate into sales for their product.
Customize Your Pitch
I recommend having a media kit or rate card which you can send to brands and PR firms you're pitching (or to people who pitch you). It's handy to have all your stats gathered in one document, and to have your rates set on paper. However, don't rely on your media kit when pitching. It should be a back-up document to whatever ideas you have to share with the brand you want to work with.
Make sure that your ideas for content or promotion fit in with the brand's content and product. Demonstrate in your pitch that you know their brand and product and show them why YOU would be a perfect fit to work with them.For example, around Pearl's birth, I pitched quite a few companies that cater to new parents, because I had a new baby who could be their "product tester."
Know Your Worth When Pitching Brands
There's great discussion in my blog groups about what to charge for various types of content. This will change from blogger to blogger and from brand to brand. I'll simply say here that you need to know what your time is worth (and it IS valuable!) and that you should never work for free. Even if you are a new blogger, you do have a small audience and a small influence and a brand or PR company should respect that and compensate you for promoting their content.
Pitch, Pitch, Pitch
The hard part about pitching is putting yourself out there. Hearing "no" can be discouraging. Remember, however, that if you don't ask, the answer is always "no." It's always worth asking, even if they come back with a different offer or idea than you originally pitched.
Finally, keep pitching. Make pitching part of your regular blogging routine; try to send a pitch a day or a pitch a week. Sending out multiple pitches at once can help prevent the disappointment that comes with a negative answer, because you aren't just waiting to hear back from one company.
Do keep track of what company you've pitched, when, and for what. If you don't hear back from the company within a couple weeks, follow up with a brief email. Maybe your first email ended up in a spam folder or just got lost in a big bunch of emails that day. Keep working social media while waiting for a response. If the brand doesn't respond after your second pitch, move on.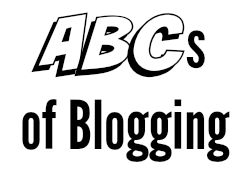 Do you send out pitches for sponsored posts or product reviews? What tips would you share for pitching brands or PR firms?