Vancouver is a very rainy city. It rains here just under 50% of the year, which can make for some dreary, grey days. While the girls sometimes enjoy donning all their rain gear and going out to splash in the puddles, I don't like getting cold and wet. I tend to look for other ways to get out of the house during the rainy days. Here are our favourite indoor places to play in Vancouver.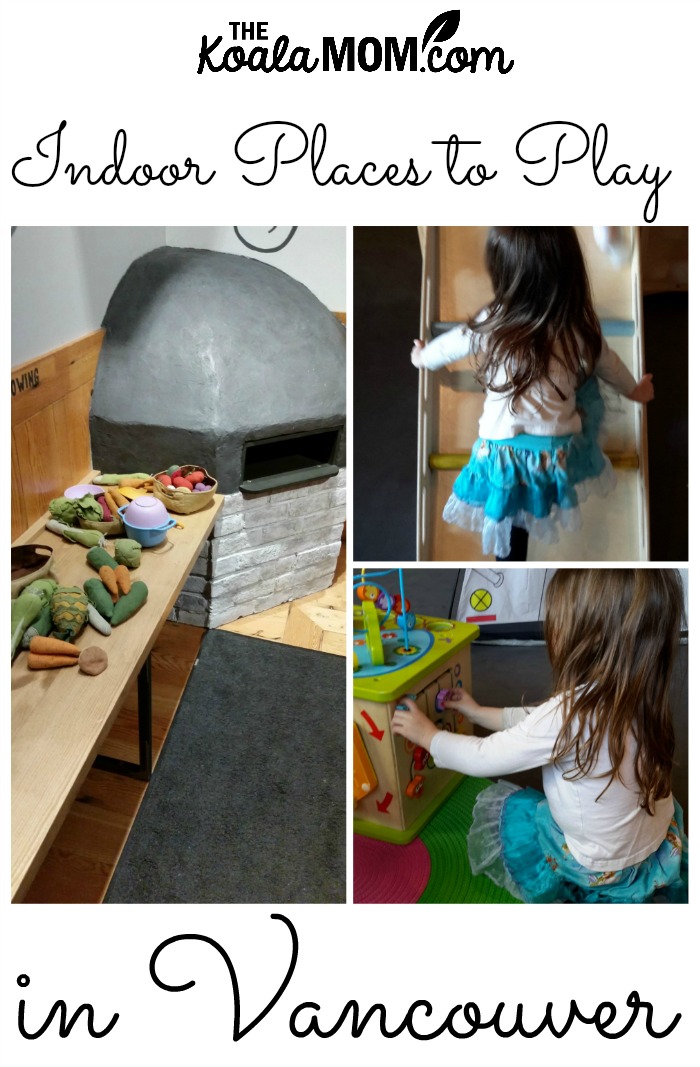 Rocky Mountain Flatbread (downtown)
This pizzeria in west Vancouver hosts a moms and tots workshop once a month. We dropped in to their Easter workshop, where Lily and Jade had a lot of fun dying Easter eggs with natural dyes. In fact, the girls still talk about it and Lily can even tell you that red cabbage makes blue eggs, beets make purple eggs, turmeric makes yellow eggs, and spinach makes green eggs.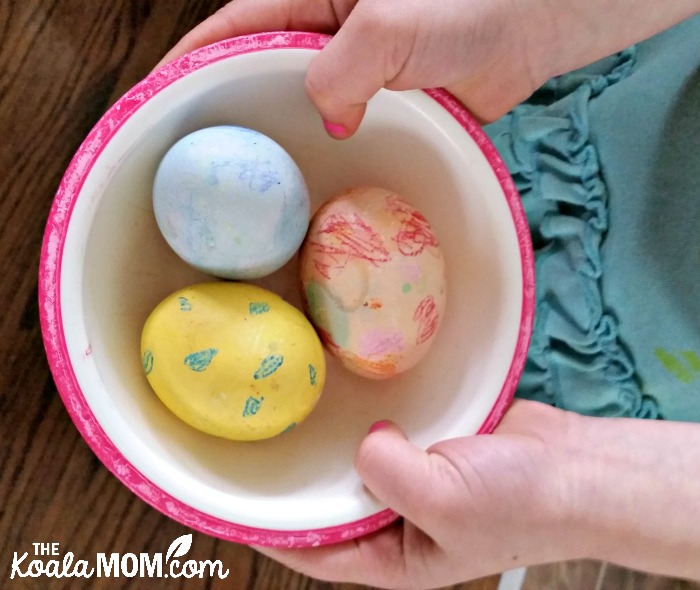 The pizzeria features a wood-burning oven, which makes amazing flatbread and pizzas. For the kids, there's a play wood-burning oven, complete with plastic kids' dishes and fabric food. To find out more about the cafe, menu, and events there, drop by the website.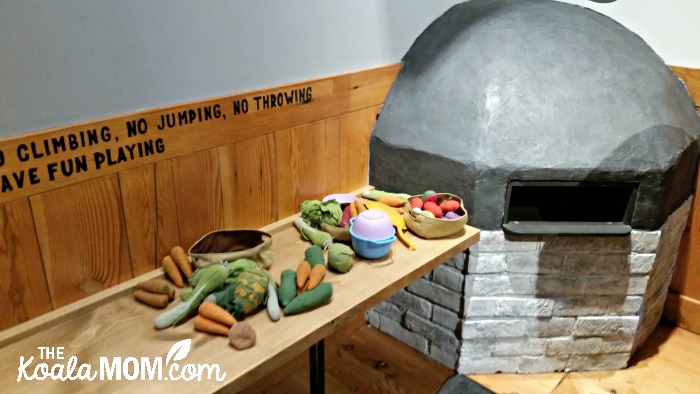 Circus Play Cafe (East Vancouver)
This cafe caters to both moms and kids with a great menu, lovely atmosphere, and a huge play area. Lily and Jade had a blast exploring the indoor wooden playground and other toys. Lily set up an ice cream shop while Jade tested out all the slides. Then Lily made a little friend in the schoolbus and came away singing her ABCs in French.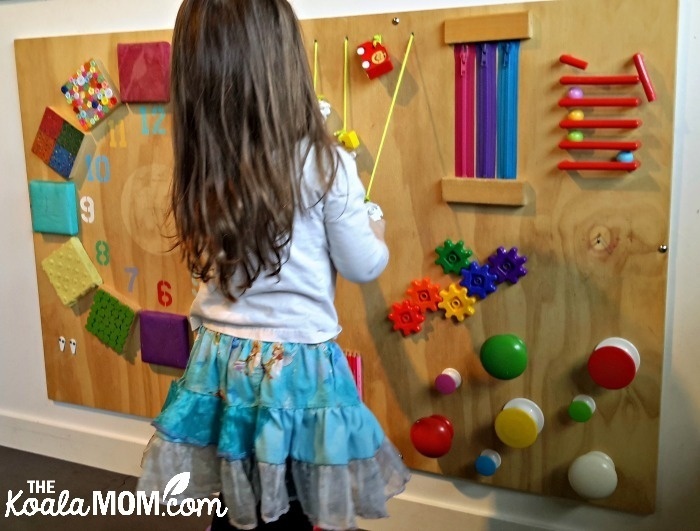 The menu includes a variety of breakfast and lunch items, including several kid-friendly platters. Both Lily and Jade loved the smoothie pops. There aren't many gluten-free or dairy-free menu items, however. The mocha there is THE best that I have ever tasted; I even had two, just to make sure the first one wasn't a fluke (the second was just as good).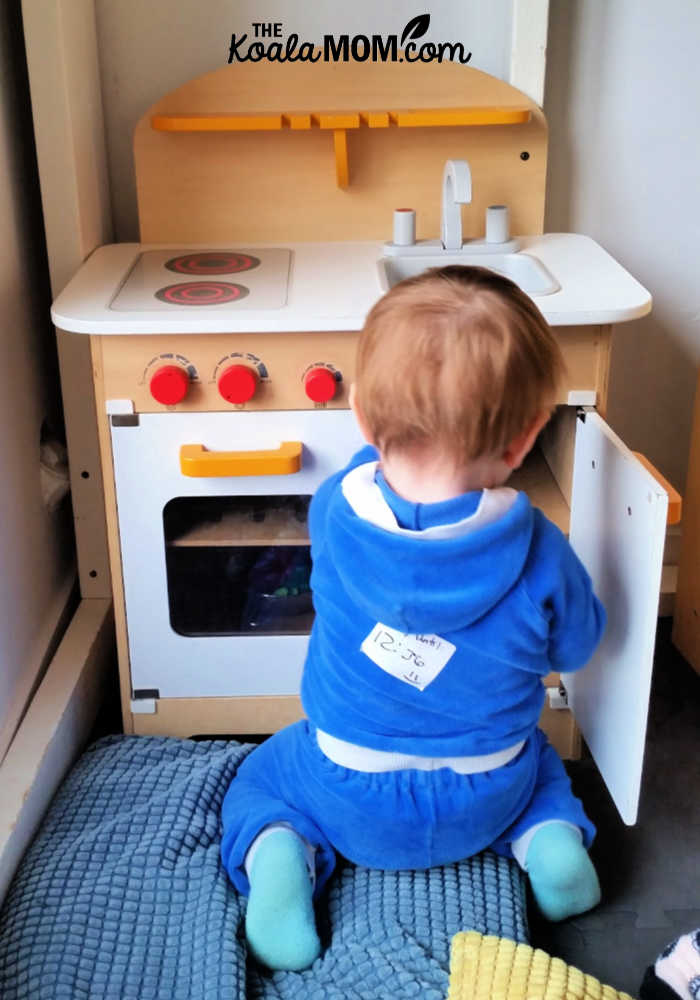 Circus also hosts workshops, classes and parties. Check out their website for more details or to register your child before dropping in. Circus Play Cafe welcomes kids 5 and under with their parents.
Funplex (Surrey)
We dropped in here with our Kidsworld Passes one summer and had a blast. Joey enjoyed playing in the tot area, although he also frequently climbed out to try playing basketball or chase his sisters through the 3-storey jungle gym.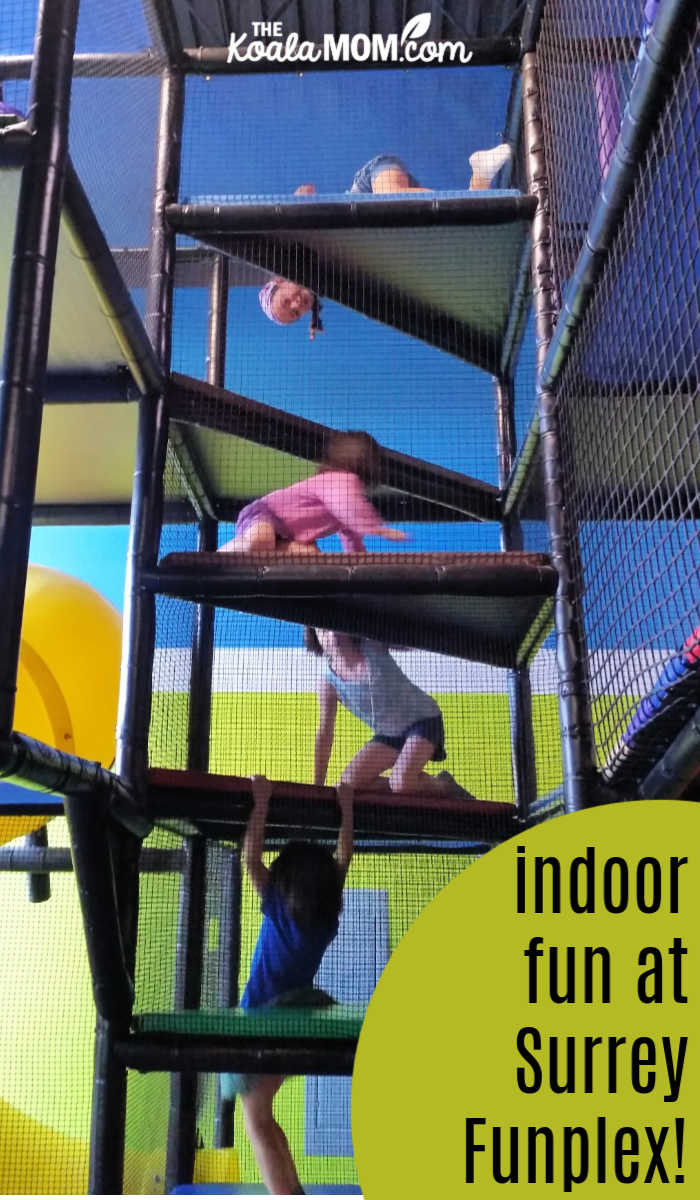 I liked the fact that the cafe is in the middle of the Funplex. If your kids don't need (or want) you to chase them around gym, you can sit there and still see them in most of the areas. The entire Funplex was clean and bright and the staff friendly. The kids had lots to do and didn't want to leave when we had to head home for supper.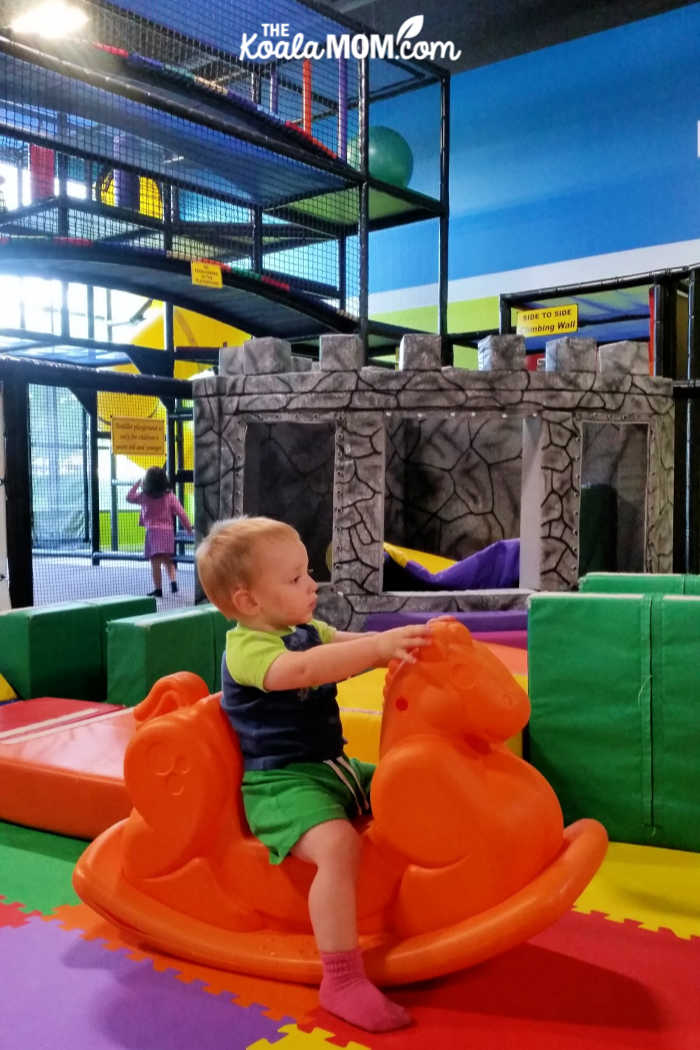 Funplex is open seven days a week from about 10 am to 7 pm. Drop by the website for hours and more details before visiting. Socks are required (which I didn't think about until we arrived, so I had to buy the girls new socks there!). Strollers, pets and outside food are not allowed. Admission on weekdays is about $5 for kids under 4 and $7 for kids over 5.
Funky Monkey Fun Park
My girls love the name of this play space; they're always asking to go "to the monkey place." The Funky Monkey Fun Park is located in Surrey and features a giant playground, laser tag, bumper cars, and two amusement park rides. The park offers hours of fun for kids ages 3 – 12. To check heights for rides and find out about birthday parties, drop by the website.
More Indoor Places to Play in Vancouver:
What indoor places to play in Vancouver do you frequent? I'll be adding to this list as we visit more places!
I received complimentary passes to the Funky Monkey Fun Park and attended a media event at the Rocky Mountain Flatbread Company. All opinions expressed are my own.