While Sunshine was sewing her felt notebook case, Lily was also doing a sewing project, though a much simpler project. We found a cute picture of a kitten online and used that to create a pattern for her to sew her own.
We began by printing the kitten picture and cutting it out. Then I folded Lily's piece of felt in half and pinned the kitten to it and cut the felt out.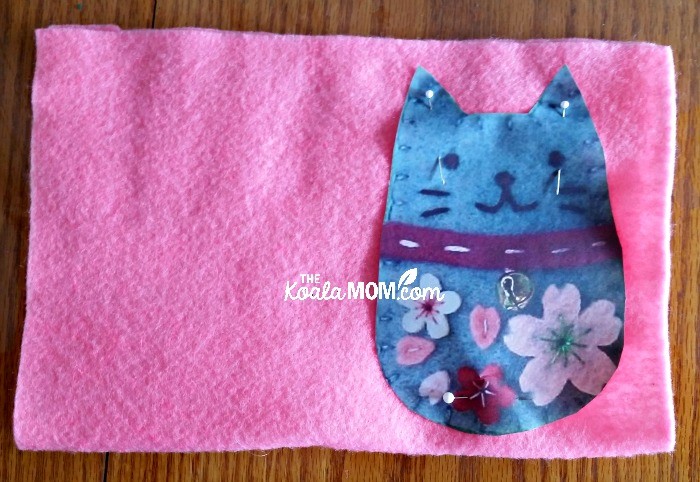 We cut two collars for the kitten from another piece of felt.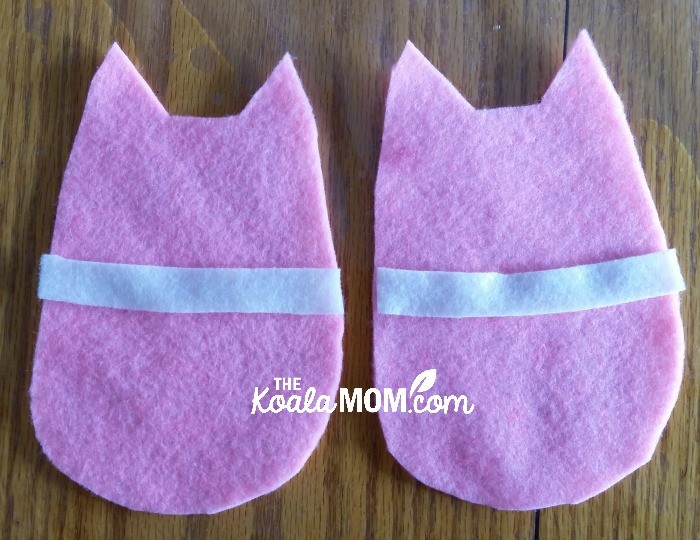 I showed Lily how to straight stitch the collars onto each piece of the kitten. I tied the knot for her (and tried to explain why she has to leave enough thread for me to tie the knot with…).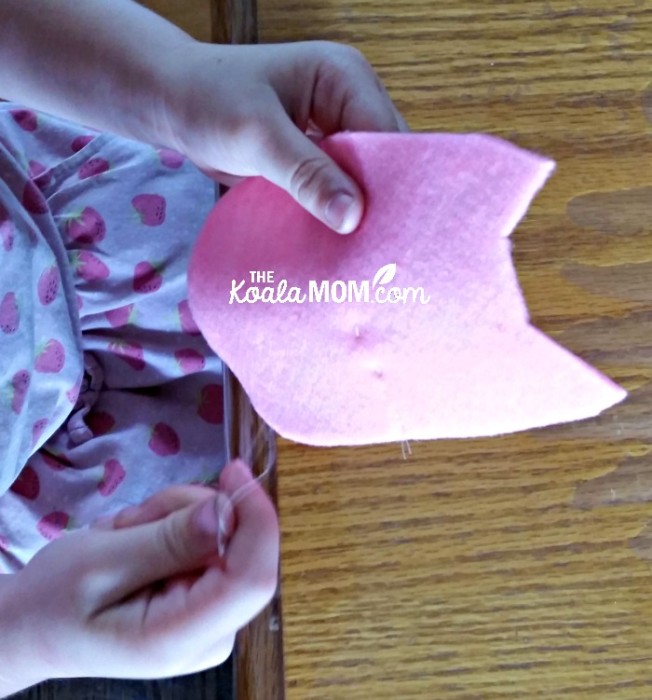 Then we were ready to decorate the front of her kitten. I kept this simple and used a black permanent marker to draw the kitten's face. Sunshine picked buttons for the kitten's eyes and another button to decorate its' collar. She sewed these on.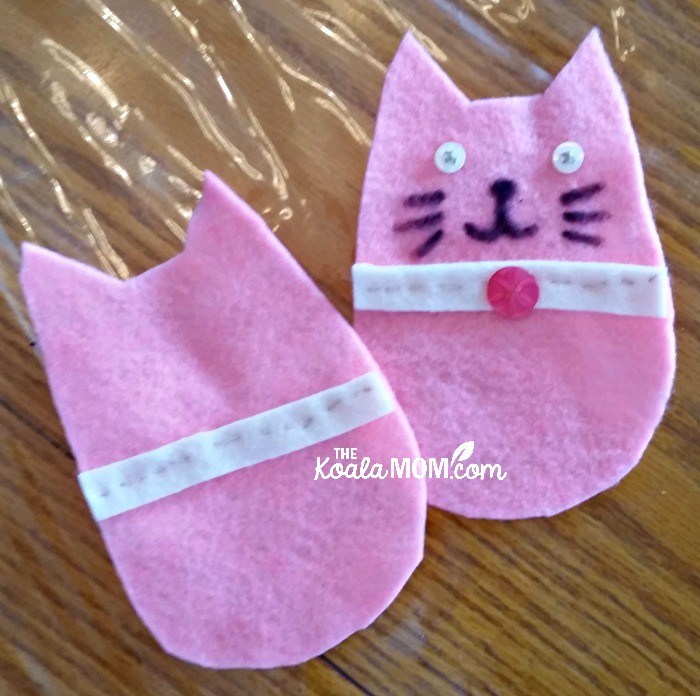 We also cut a heart from another piece of felt (aka Jade's felt) and added that to the kitten's body. Then Lily was ready to sew the front and back of the kitten together. Start at the collar and sew up around the kitten's ears, stopping at the bottom of the kitten and leaving an inch or two for stuffing the kitten.
I used some old quilt batting for stuffing (cutting it into small pieces). You could also use cotton balls, other fabric scraps, wool, or whatever materials you have on hand. If your child's stitching is tight enough, materials like rice or beans make a neat weight to the kitten.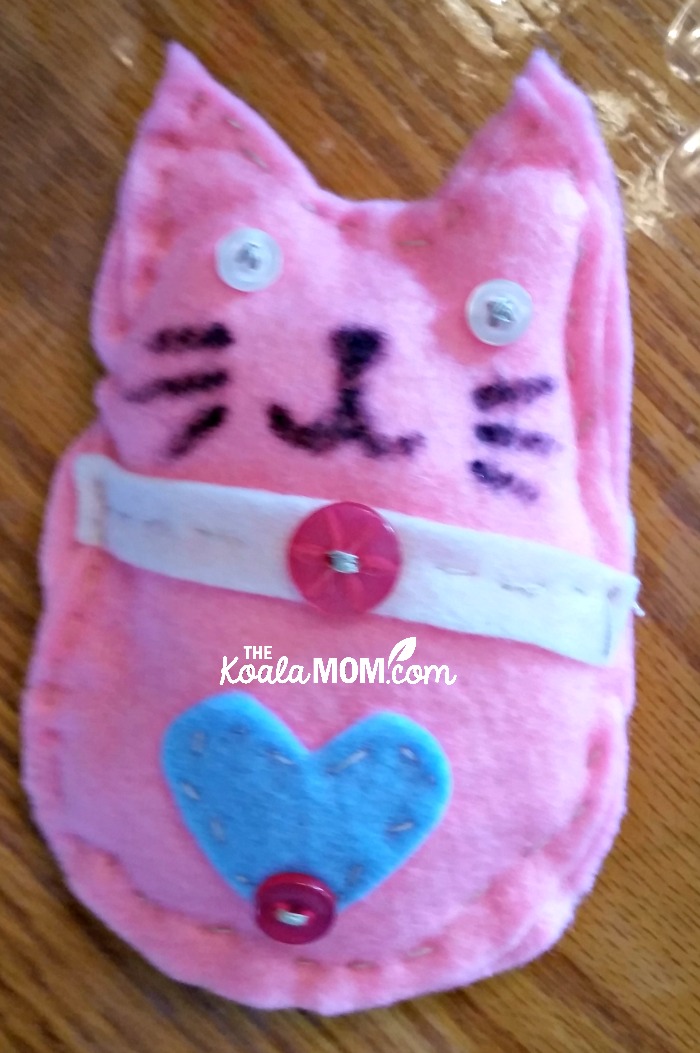 Then Lily's kitten was ready to go to its special place on her bed. It's roughly as tall as her hand and was again an easy project for her. You can see that her stitching isn't quite as tight as Sunshine's, but Lily is just as proud of her creation as Sunshine is.
Supplies needed:
felt
needle and thread
stuffing materials (cotton balls, fabric scraps, rice, etc)
buttons
Cost: $5
Difficulty: intermediate (suitable for age 5+ with help)