Painting a plant pot is an easy, inexpensive craft. The plant pots can then decorate your own house or be given away. We painted pots for my houseplants so I used regular acrylic paints; if you want to paint outdoor plant pots, I recommend using an outdoor-grade paint or varnishing your projects when finished.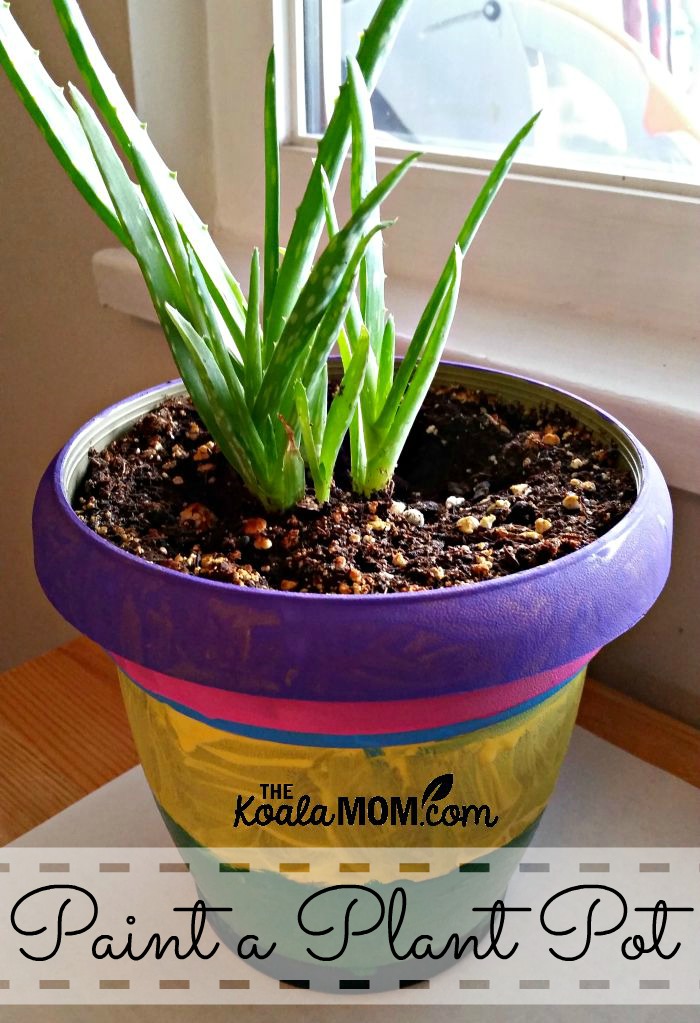 Start by covering the work surface with newspapers. Gather supplies: pots, paints, brushes, palettes (I use a plastic lid from the recycling), smocks or old T-shirts to protect kids' clothes.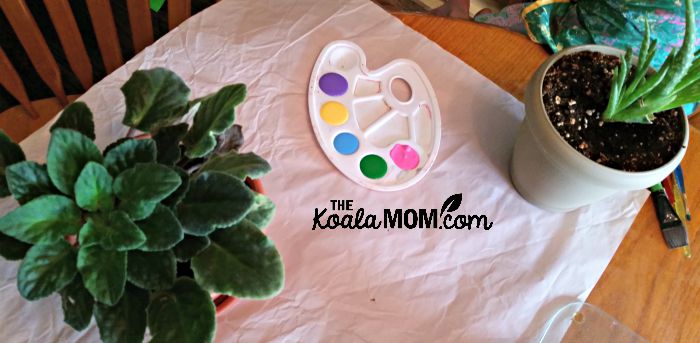 You'll notice that Sunshine and Lily planted their pots with plants in them. This was because I had several houseplants with plain, undecorated pots that I decided they could paint. It would be easier if you started with the pots and then put the plants in after painting, but the girls did fine doing it this way too. (No plants were harmed in the making of this craft!) So if you also have some plain pots around the house… let the kids decorate!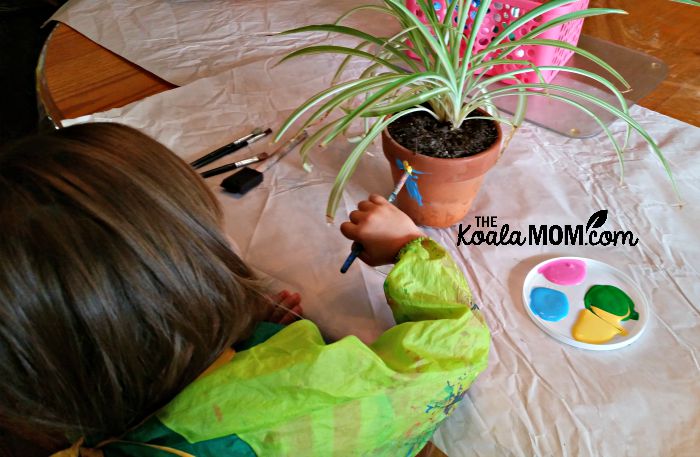 Jade painted a clay pot while Lily and Sunshine both painted plastic pots. Either works equally well, so use whatever you have on hand or find on sale. I'd already planned to give this aloe plant to a friend, so she'll get it in a slightly fancier pot than before (and Sunshine is excited to give her artwork away with it).
Cost: $5-20 (depending on pots, paints, plants, etc)
Difficulty: easy (suitable for ages 2-7)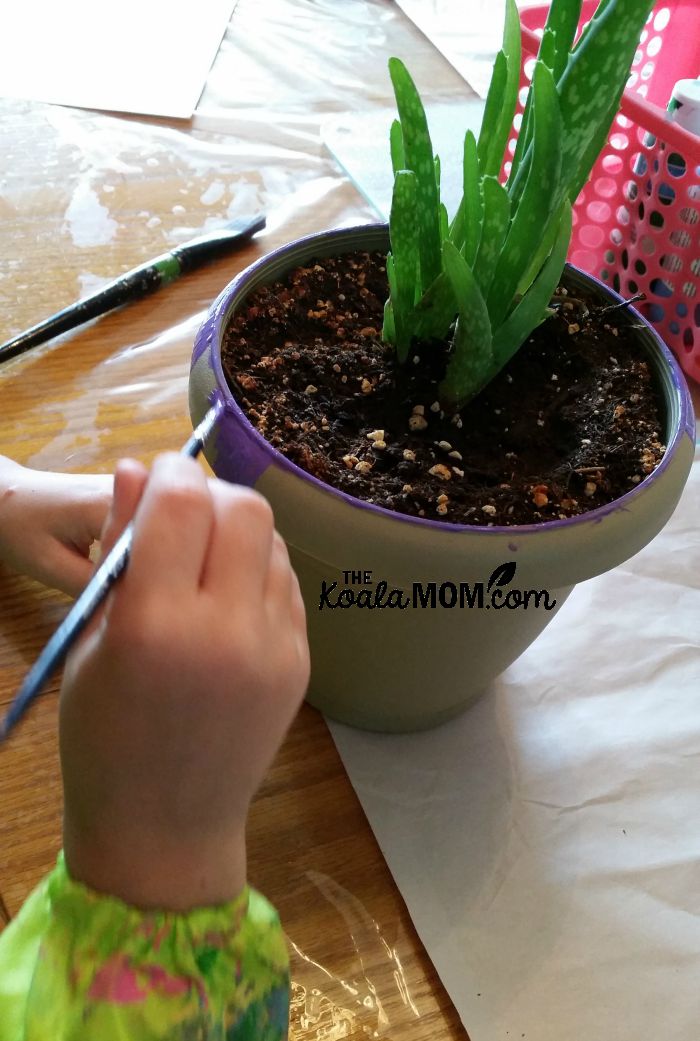 Painted plant pots would be great gift ideas for:
house warming presents
Mother's Day
grandparents or aunts
teacher appreciation
Take it further:
Buy potting soil and either seeds or plants to replant in your pots (if they don't already have plants in them). Kids will have fun planting their new plants and watching them grow.
Supplies needed (affiliate links):
paintbrushes
paint smock or old T-shirt
palette or plastic lid
varnish (optional)
potting soil
seeds or plants