With Christmas coming up in a couple of months, I've been thinking about what the girls can make for grandparents, cousins and friends while we're doing crafts this month. They've been excited about creating Christmas presents, talking about who they are making each gift for. They each painted a mug for one of their grandpas (whom I hope aren't reading this post!!!).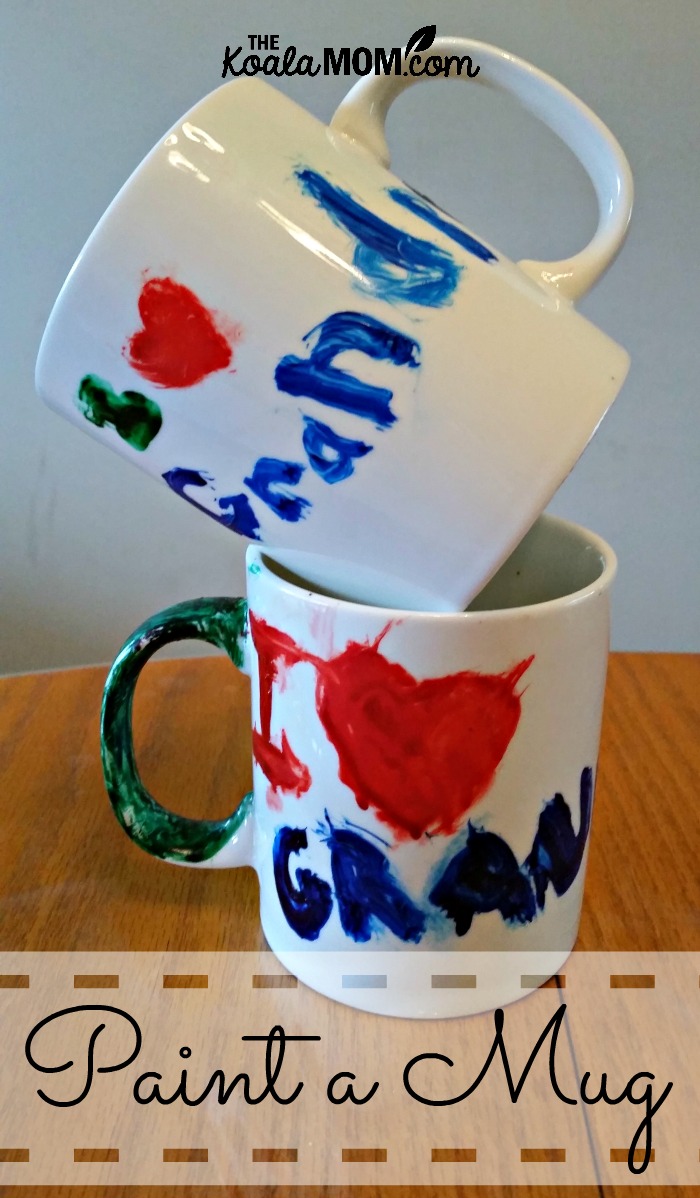 Supplies Needed (affiliate links):
Have your child don their smock and cover their painting area with paper or a drop cloth. Set out the paints, mug and brushes and let them get creative as they paint a mug!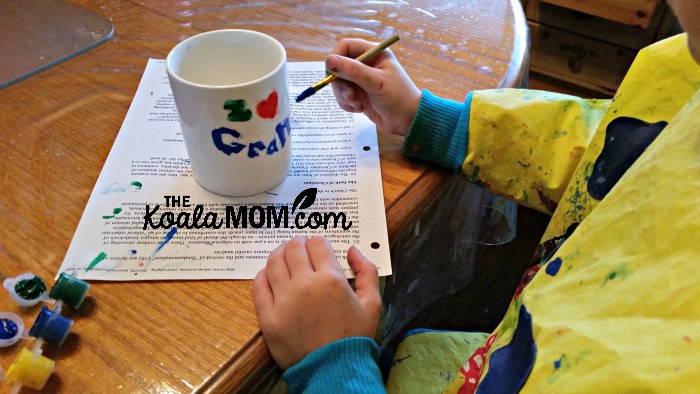 I suggested that, since the girls were making these mugs for their grandpas, they paint, "I love Grandpa" on each mug. Then they drew a little stick figure of Grandpa to go along with their words. Lily also decorated the handle of her mug.
Other ideas include putting your child's handprint on the mug or using fingerprints to make pictures.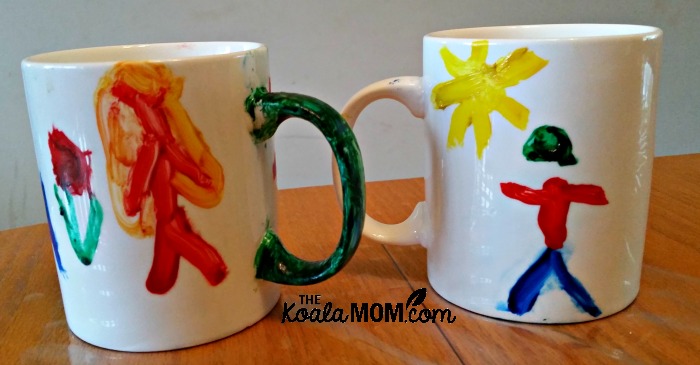 Some tips for this project: painting on ceramic is more difficult than painting on wood or paper. I thought this would be an easy, five-minute craft for the girls. However, they found that the paint ran and smeared very easily. We ended up wiping the mugs off several times and starting over again. I'd also suggest that you tell your child to paint the handle last, because Lily did that first and then ended up getting green fingerprints all over the rest of her mug.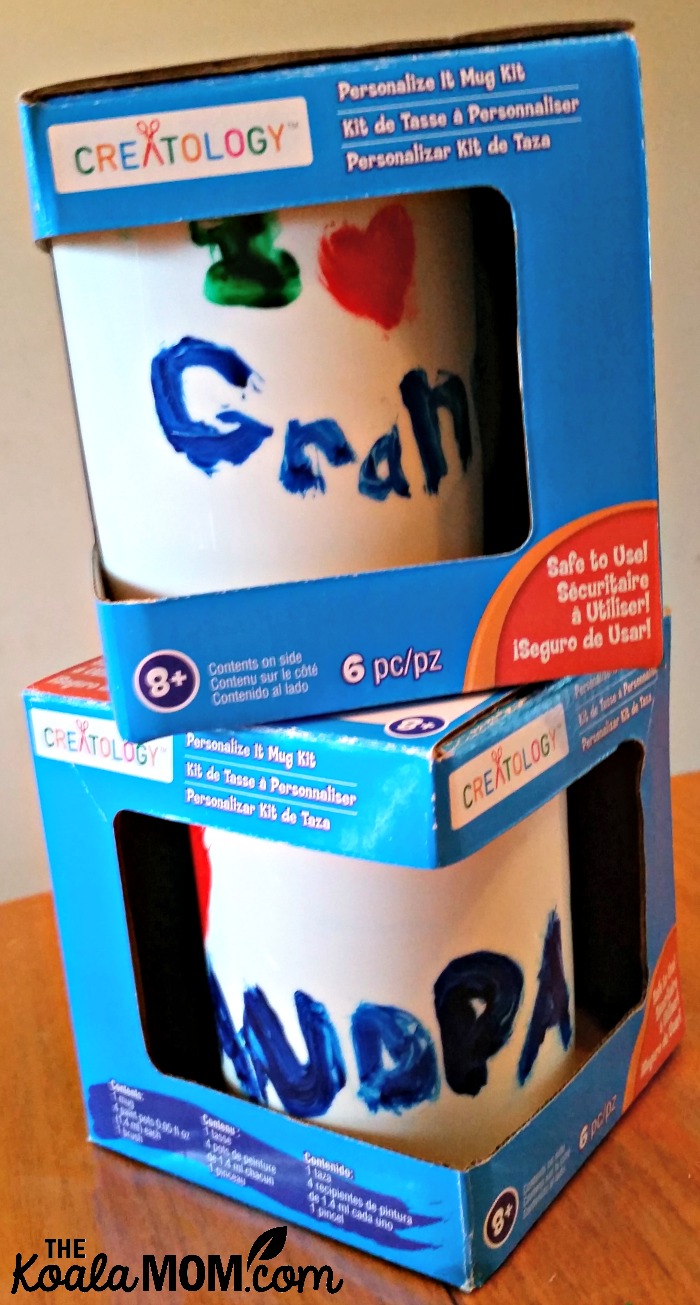 We did this project with a Creatology kit I found on sale at Michael's. However, I was disappointed when we opened the boxes because the paint in one kit was completely dried out (I guess that's why it was on sale) and the brushes were really cheap (which caused some grief for the girls). They ended up sharing the paint from the other kit and using our own paintbrushes.
If I did this project again, I'd just look for nice, white ceramic mugs at a dollar or thrift store and pick up a few colours of glass or ceramic paint at a craft store.
Cost: $5
Difficulty: intermediate (suitable for 5+)
Take it further: buy the recipient's favourite type of tea or coffee to put with the mug. You and your child could also bake cookies or treats to wrap up with the mug.