This is probably the only paper craft that will appear in this series, but I'm a strong believer in the power of the written word. In today's world of electronic communication, there is something increasingly special and touching about a handmade, handwritten card coming in the mail. I love to sit down with the girls and make cards for any occasion, from thank-you to get-well-soon to birthdays.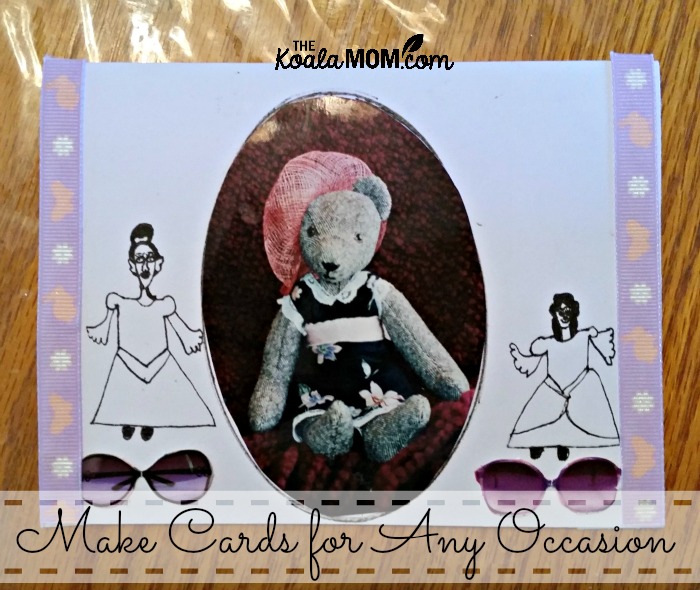 Supplies needed (affiliate links):
I start our card-making by pulling out all our craft and scrapbooking stuff and pile it on the table. This is a great way to use up old scrapbooking paper and stickers from projects I've finished. Really, the sky is the limit here, so I just try to come up with supplies and then see how the girls choose to use them.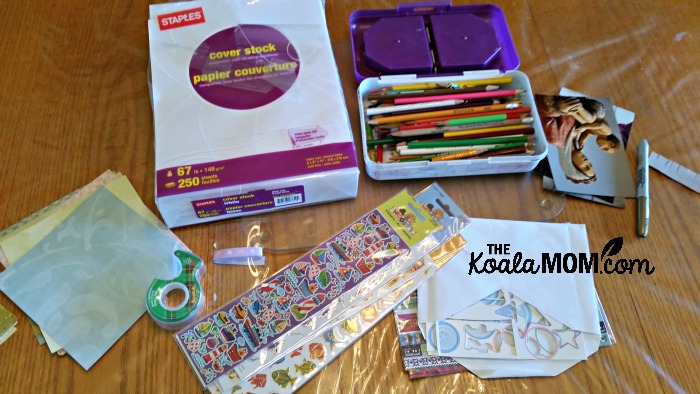 Discuss with your kids who you're making the card(s) for and what they might like, or what might be appropriate for this occasion. Sometimes I look up quotes or sayings on the computer or my phone, and write them on a piece of scrap paper or the chalkboard for the girls to copy onto their cards. Other times, they use stamps or stencils to put sayings on their cards.
Jade, of course, wanted to be doing anything her sisters were doing, so I gave her a card and some stickers. Her decoration of choice was a princess stamp set. I may have to do a demo on proper stamping technique sometime soon: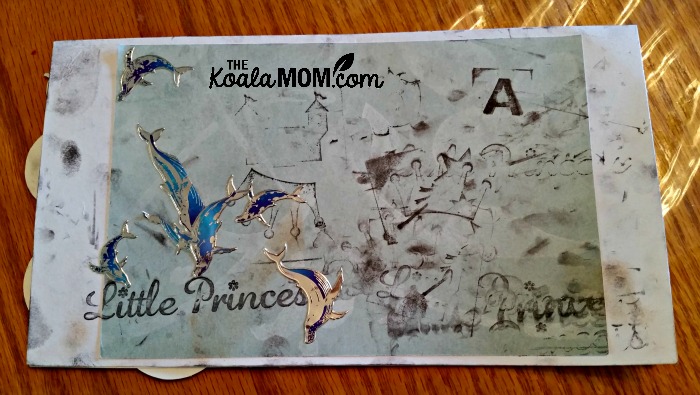 Sunshine went for the scrapbooking supplies, from fancy paper to photo corners, and then added a few stamps afterward. I suggested that we use the extra bit of paper to make a bookmark (which we can laminate) to go with the card for her friend.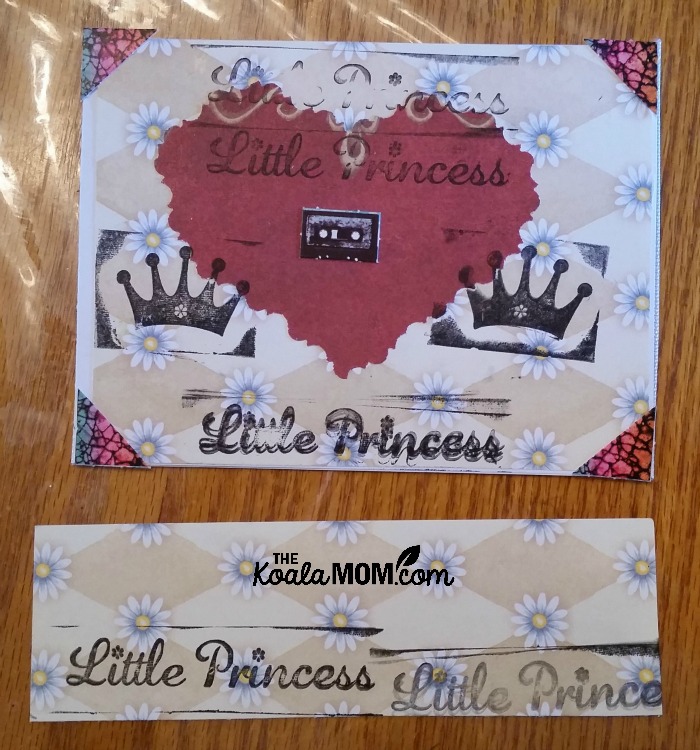 Lily decided to draw her own card, though she based the flourishes around the picture on some of the scrapbooking paper that she'd seen: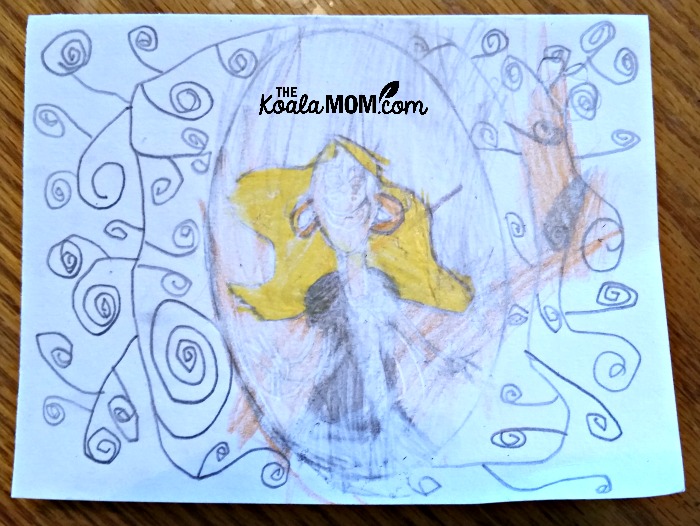 Once the girls have written a message to the intended recipients, the cards are ready to be tucked into their envelopes and dropped in the mailbox.
I've also had the girls use their own artwork to create cards. When they're in the scribbling or finger-painting phase of art, this is a great way to reuse their creations and share it with family members.
Kids could also create a set of cards on a specific theme to give to a friend or relative. You might want to pick certain art supplies for this project, like one set of stamps or stencils or specific colours of paper and matching stickers. Include envelopes for each card and wrap a ribbon around them to give them away. Consider including a nice pen or pencil with the gift.
Cost: $5-10, depending upon supplies used
Difficulty: easy (suitable for kids 2+)