Popsicle or craft sticks might be my new favourite craft supply. They are cheap, versatile and easy for the girls to glue and paint. After we made the bird feeders, Jade made this little popsicle stick picture frame as well.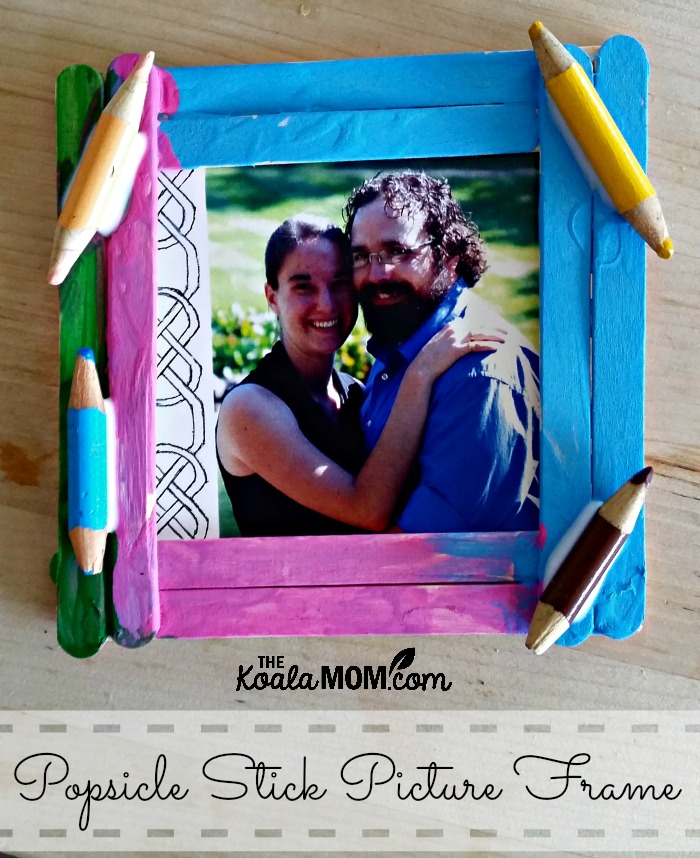 I helped her lay out the craft sticks and glue the corners. Then I put a binder clip on each corner to hold it while the glue dried.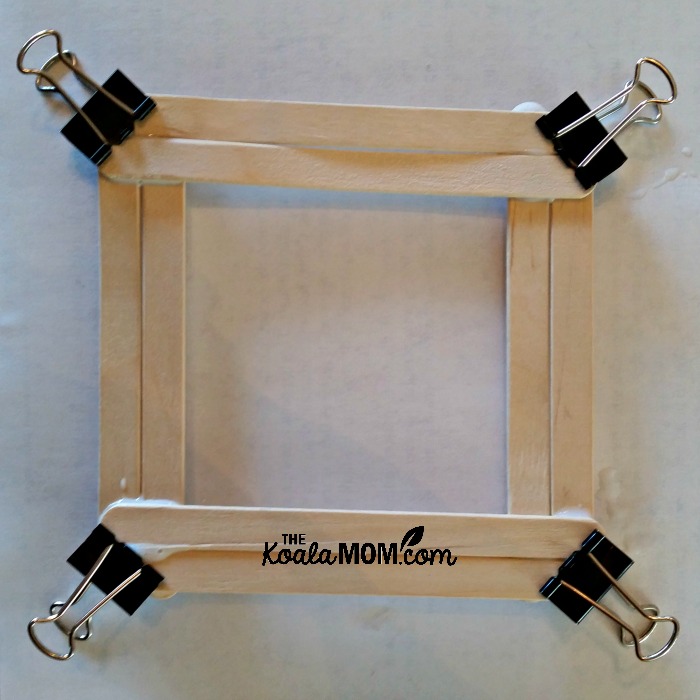 The only problem with this craft was that it required patience… Jade had to wait for the glue to dry. That's why we did quite a few popsicle stick crafts in one afternoon. The girls glued several projects together one day and then painted them another day.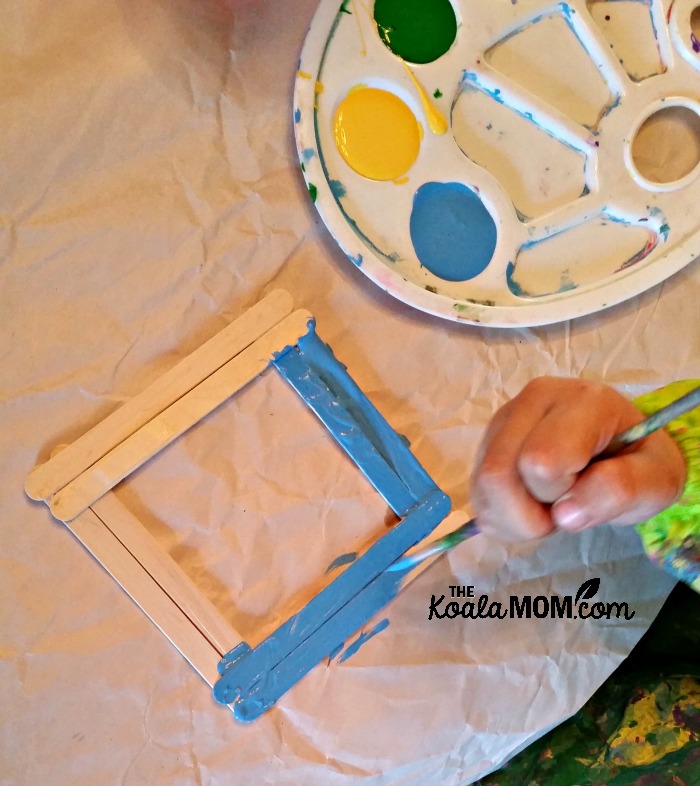 After the paint dried, Jade glued some old, tiny pencil crayons to the picture frame. We also had some little wood shapes she could have used to decorate her picture frame (which I would have glued to the frame before she painted) but I thought the pencil crayons were cute—and a better use of old art supplies than throwing them out.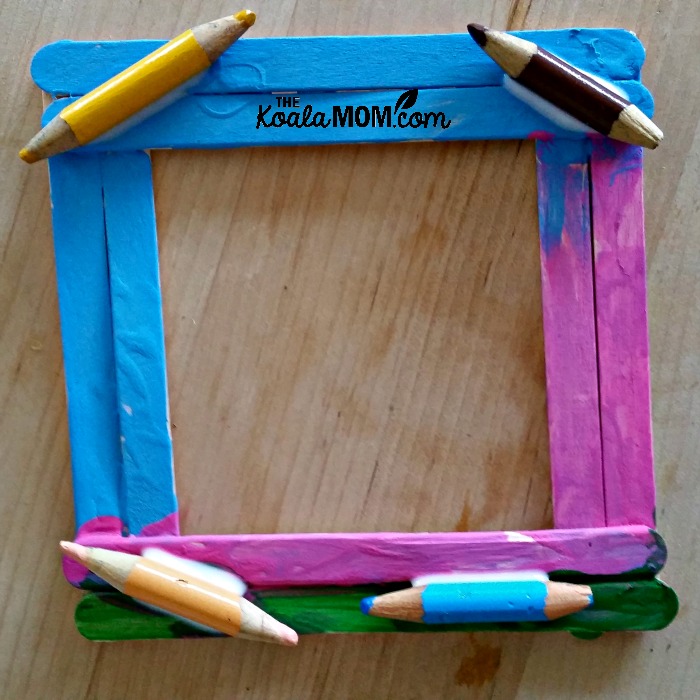 Once the paint is dry, print a picture and trim it to fit the frame. You may want to glue cardstock or cardboard to the back of the picture to help make it sturdier. Glue picture into frame. You can then either glue a magnet to the back of the picture frame so it can be stuck to a fridge, or glue a pipe cleaner loop at the top of the frame so that it can be hung somewhere.
Cost: $5
Difficulty: easy (suitable for ages 2+ with help)
Supplies needed (affiliate links):
paintbrushes
paint smock or old T-shirt
palette or plastic lid
buttons, pencil crayons, wood shapes, glitter, etc. to decorate frame (optional)