Whether your kids enjoy writing or drawing, they'll likely have fun creating their own notebook. These notebooks can be endlessly personalized for your child's tastes, abilities and needs—or made for a special someone who could use a notebook (and who can't?).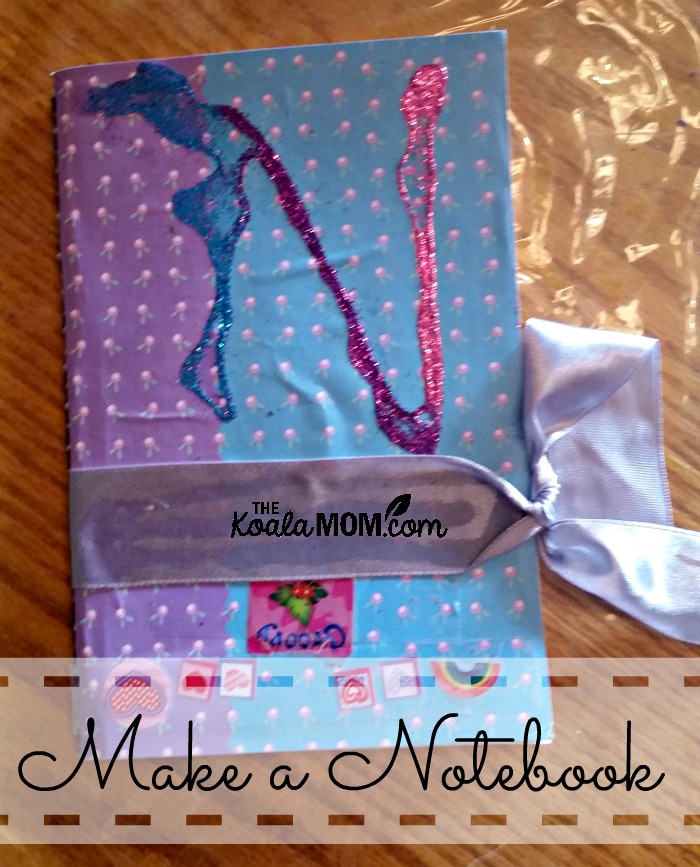 Supplies needed:
cardboard or cardstock or construction paper
blank or lined paper
stickers, glitter, markers or crayons, etc. for decorating
white glue
need and thread
We started by assembling all supplies. For the notebook covers, I went through our recycling and pulled out some old cereal and frozen supper boxes. I cut these out for the girls. They each chose what size they wanted, then glued construction paper onto it and we folded the covers in half.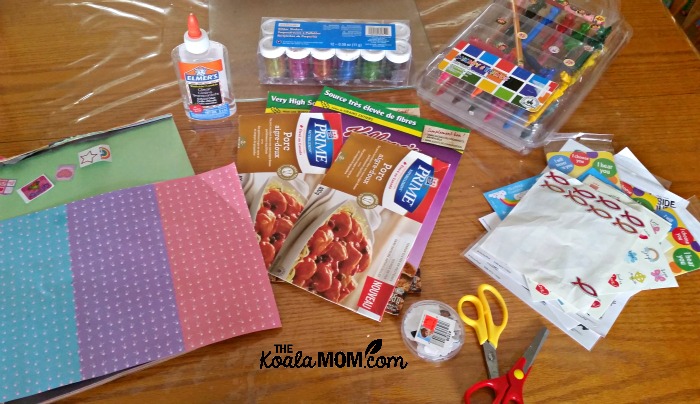 Then the girls used stickers, crayons and glitter glue to decorate their notebook covers. For this part of the craft, I basically just went through our craft drawer and pulled out anything I thought the girls could use. So they had a hodge podge collection of stickers to choose from along with the glitter.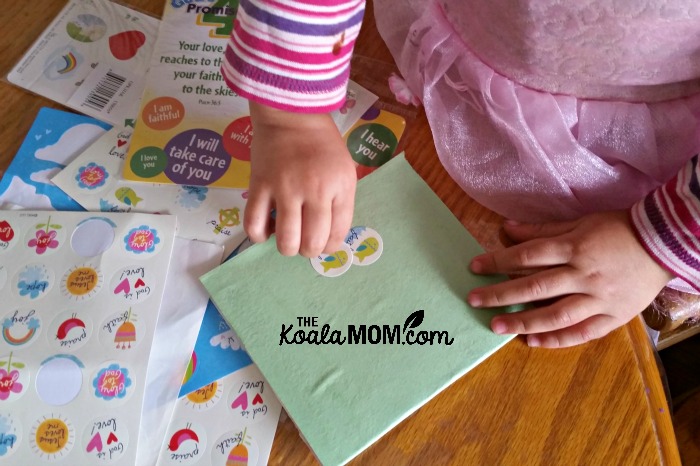 While they worked on that, I cut the blank pages to the right size for their notebooks. Sunshine wanted blank paper for her notebook and I used lined pages for Jade's  and Lily's. Again, this was just leftover pages from our paper stash.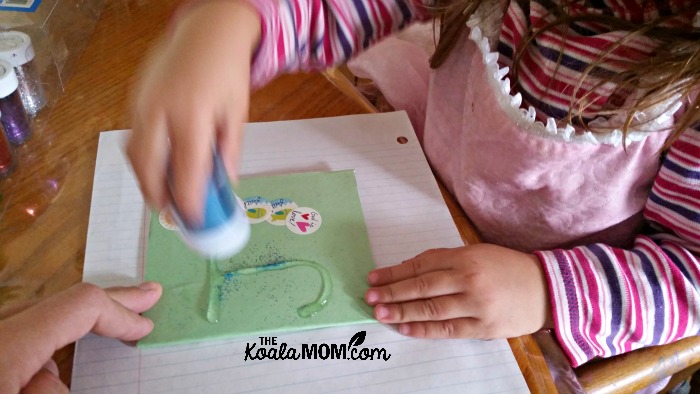 Using the glitter meant we had to wait for the glue to dry before we could move on to the next step. We still got impatient and smeared some of the glue and glitter. Also, check to make sure that your toddler has the cover the right way around; Sunshine managed to decorate hers so it opens backwards (which is exactly how I always made cards as a kid too).
Then came the fun part: sewing the notebook pages into the cover. If you happen to have access to an industrial stapler, you could also staple your notebooks, but my stapler wasn't big enough. I used a fairly sturdy needle and regular sewing thread. Sunshine was able to stitch her notebook, while I had to help Lily and Jade with theirs.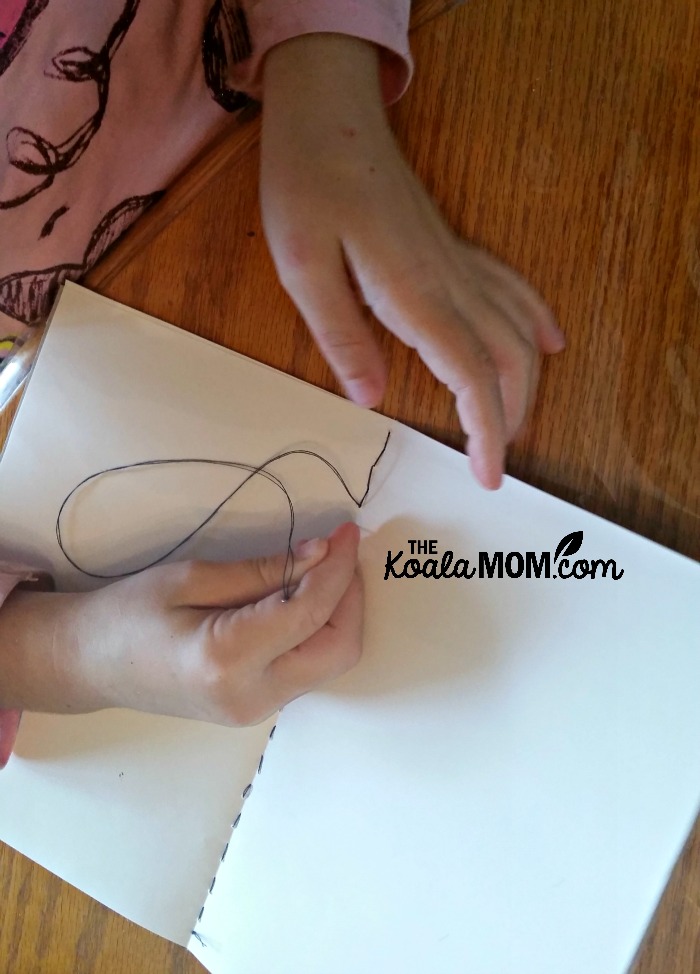 Once the notebooks were stitched, they were ready to use! Sunshine also added a ribbon to the outside of hers, so she can tie her notebook closed (or just because she likes ribbon).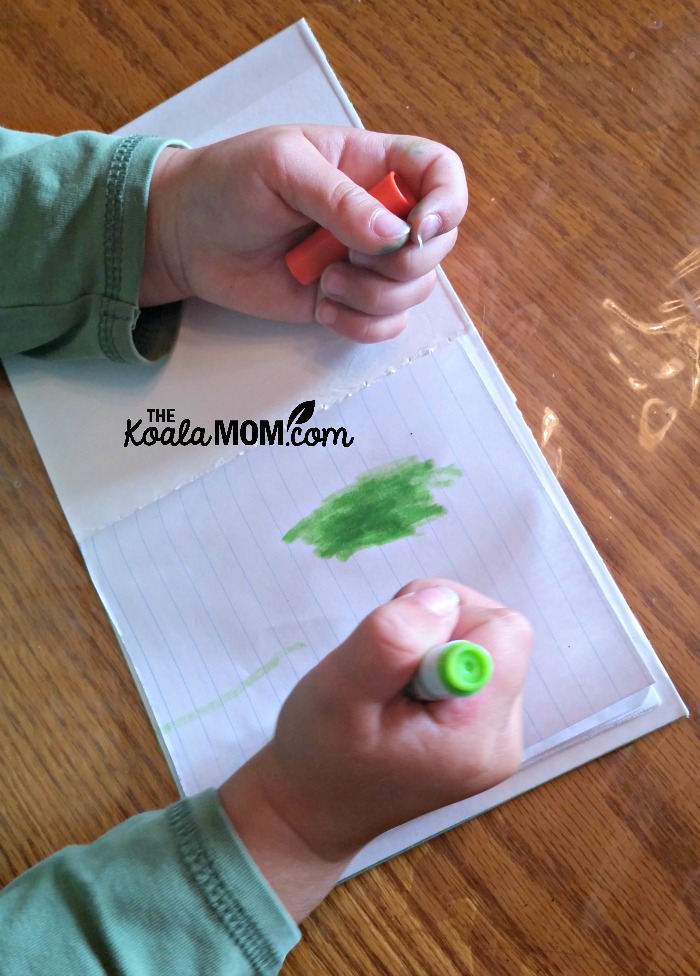 We've also made notebooks this way using just construction paper for the covers instead of cardboard. It's a bit easier to sew them, but the covers are less sturdy.
Cost: $5
Difficulty: Intermediate (suitable for ages 5+ with help)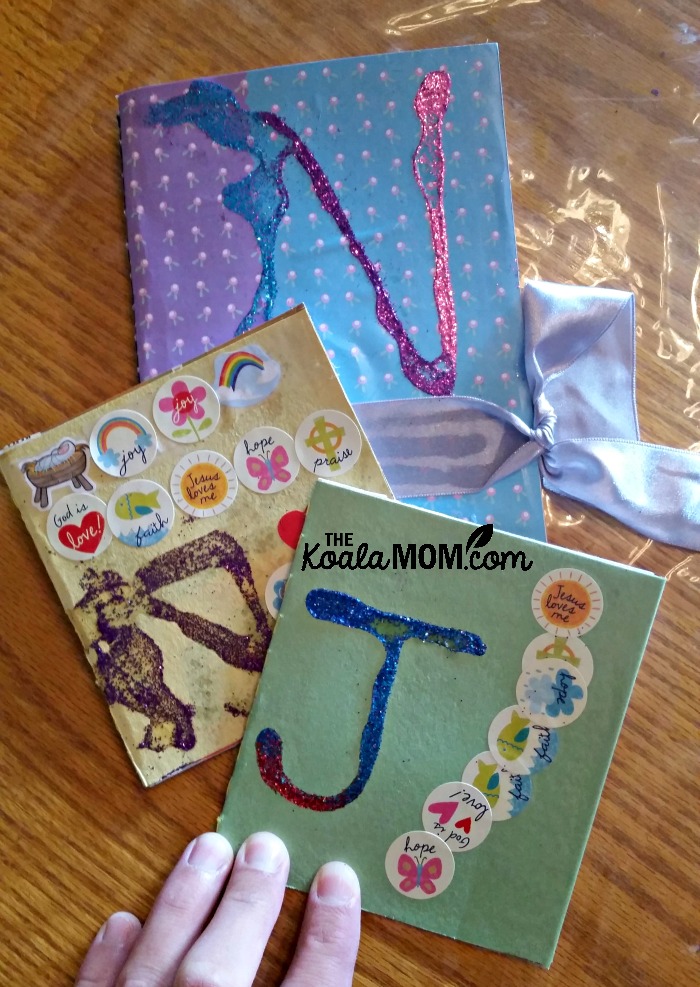 Take it further:
Joke book: have your child copy their favourite jokes into the pages and add stickers or drawings to accompany the jokes.
Book log: have your child record the books they have read. They can write down the title, author, date finished, and a sentence or two about why they liked the book.
Autograph book: Your child could ask their friends to put their names and a quote or drawing in the book to create an autograph book (such as Laura and Carrie Ingalls have in Little Town on the Prairie).
Have your child make a notebook case to go with his or her new notebook!