This January, my mom got a puppy. He's a Wheaton Terrier and it's been kinda fun to see him grow up in the three visits we've had with him over the past year. Despite his high energy, he's really good with the girls and they absolutely love him—especially Jade. In fact, when my mom came to visit us in September, all Jade talked about was "When Toto coming?" So I thought the girls would have fun making Frodo (his real name) a treat.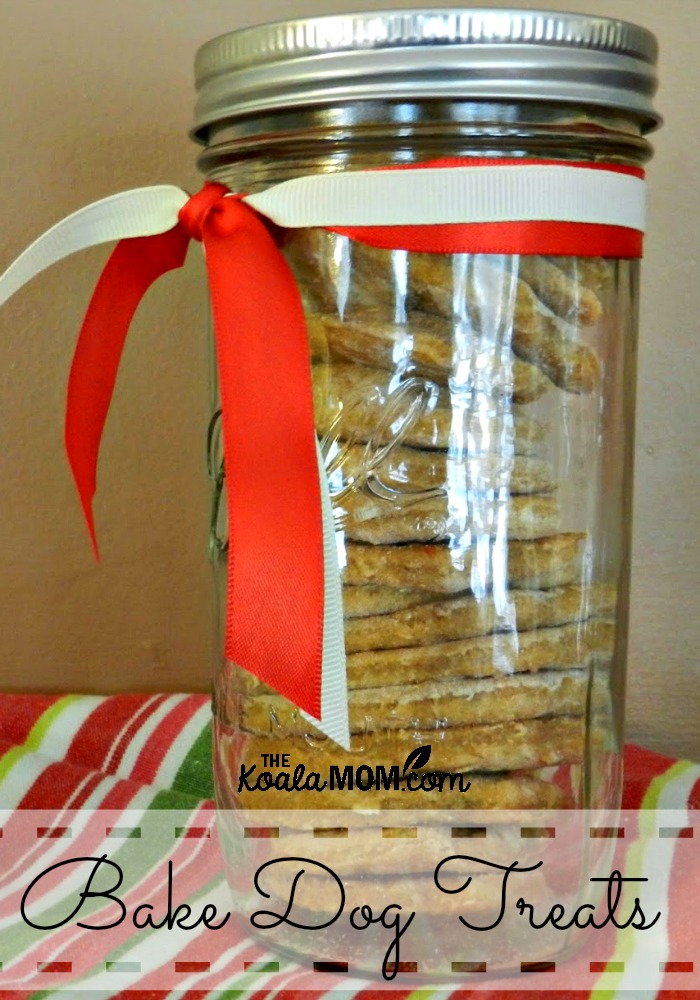 Supplies needed:
flour
graham crackers
rolled oats
chicken bouillon granules
cheddar cheese
peanut butter (or corn syrup)
apple sauce
Hop over to Ordinary Lovely for the complete instructions (and pictures!) for this craft.
Cost: $5-10
Difficulty: intermediate (suitable for ages 5+ with help)