My girls, you may have noticed, like anything glittery and sparkly (like many other girls their age). The rhinestone stickers I used for this craft had them squealing with delight, even before I told them what we were doing. We used the rhinestones to add some sparkle to some of their things…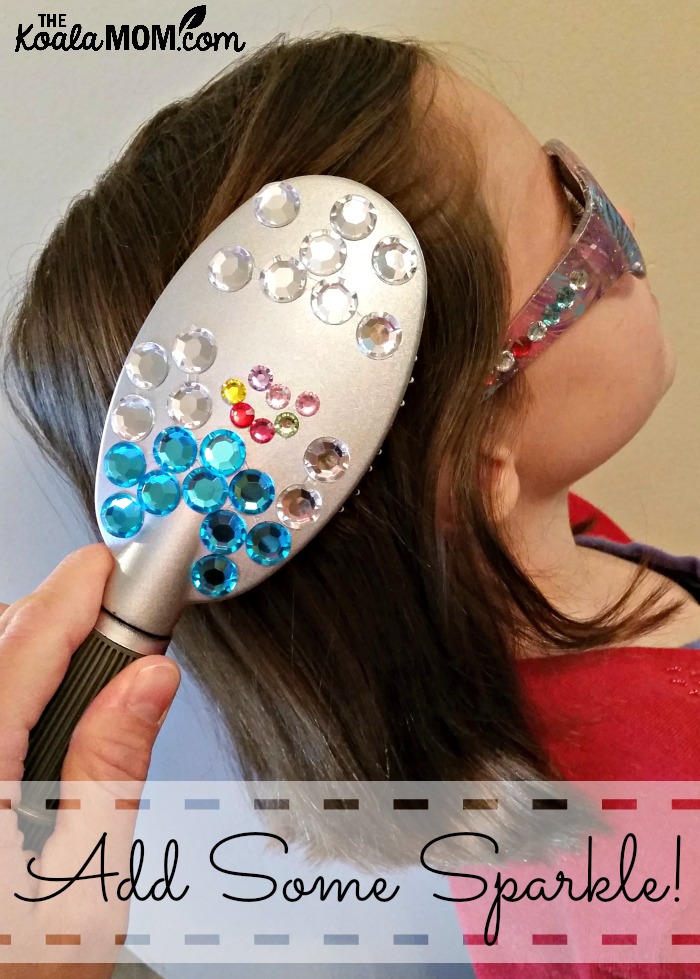 Supplies needed:
self-adhesive rhinestone stickers
things to put them on…
We started out by decorating the girls' hairbrushes. Sunshine has a sparkly pink hairbrush with her name on it, but Lily and Jade have more unique names and spellings so we'll never find personalized hairbrushes for them… unless they make their own.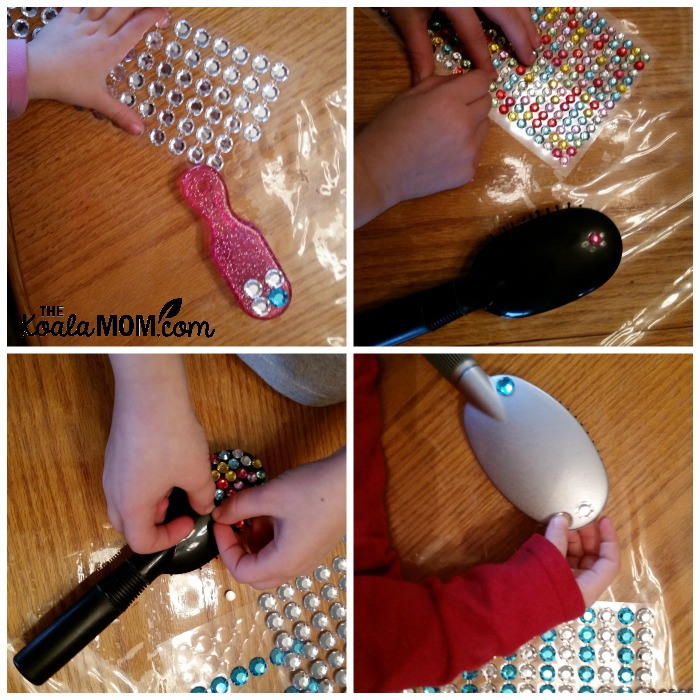 Take it further: get a hair brush, hand mirror, and a plastic box or tray to hold hair supplies, and your daughter can create an entire vanity set for herself or a friend.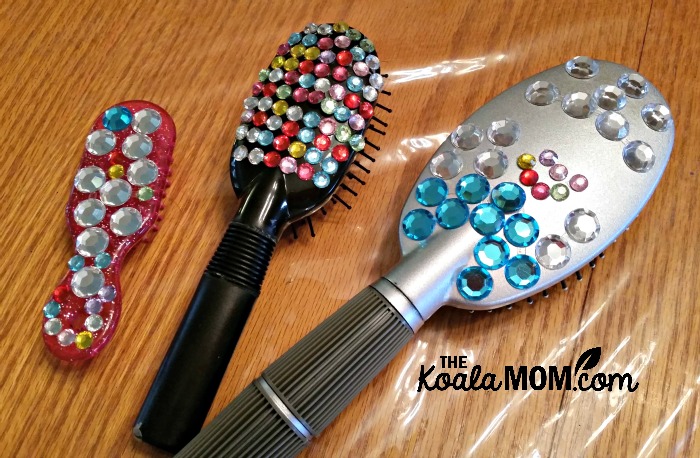 Then the girls found their sunglasses and decorated the arms with rhinestones to match their hairbrushes. I had to help Jade a little bit here, as she was having so much fun putting rhinestones on that she was sticking them too close to the edges of the arms.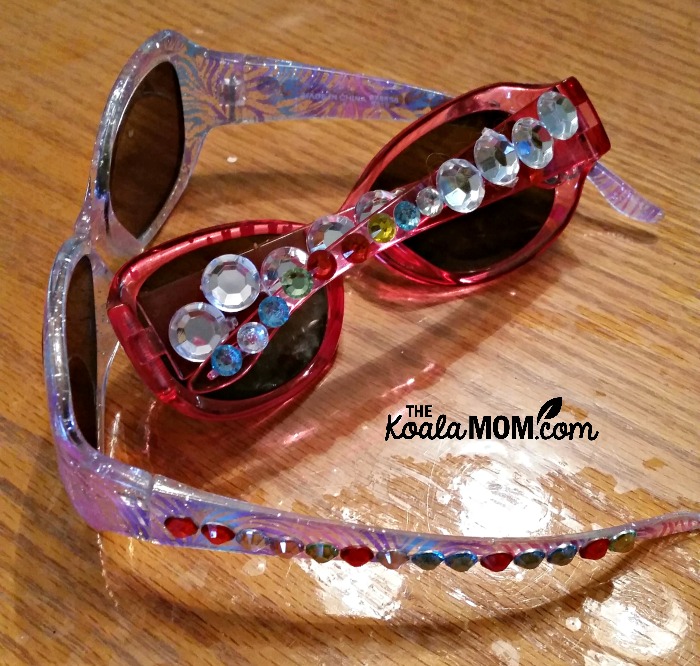 The girls also decorated their light switch covers, which had been my original idea for this craft. (Then I started looking around and thinking about what else could use some sparkle…)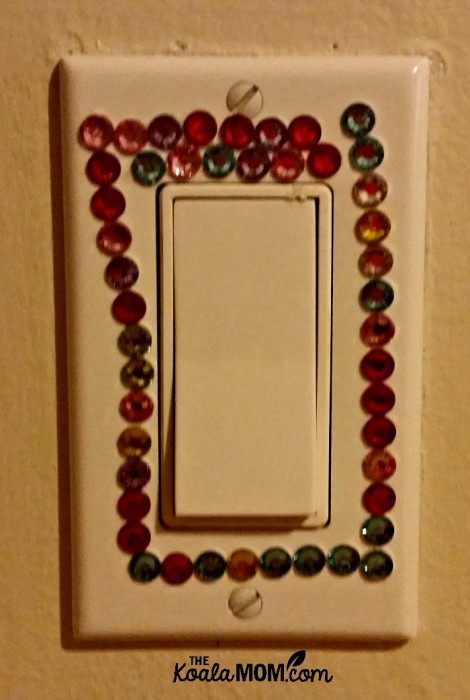 And they added some new sparkle to their pencil box.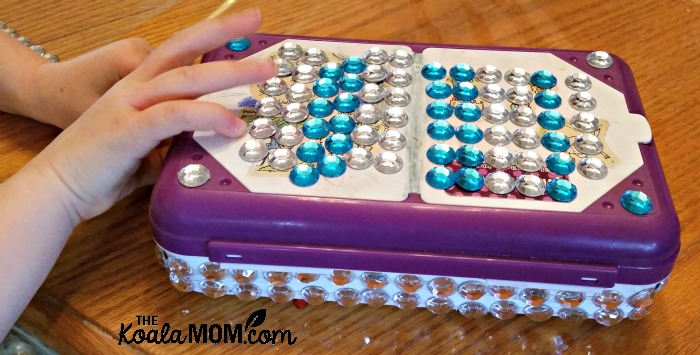 As you can see, there are lots of options for these stickers! The girls had lots of fun adding some sparkle to their things.
This could be a great back-to-school project. Your daughter could decorate her pencil box, lunch box, water bottle, backpack, etc.
Many summer things add themselves well to this idea as well, from sunglasses to flip flops. The Pinning Mama also added bling to some of her tween's things, though she used a hot glue gun instead of self-adhesive rhinestones (hers may last longer than ours—I'll let you know).
Cost: $5 for the stickers; more if you buy things to put the stickers on
Difficulty: easy (suitable for ages 2+)