A few weeks ago, we had the chance to stop at the Westminster Abbey in Mission, BC.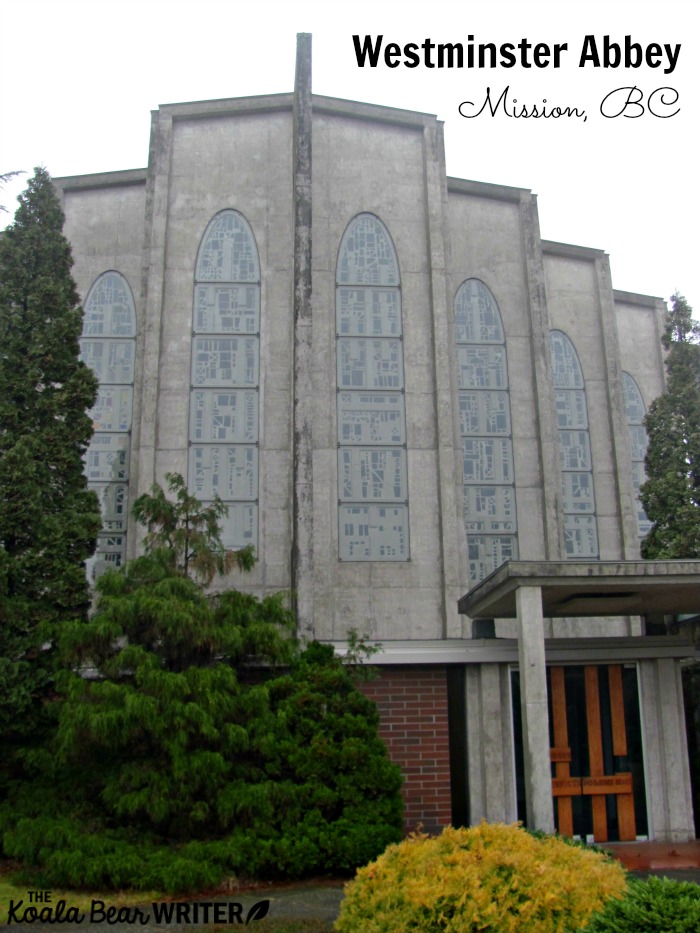 This is a gorgeous church, seminary and school on the hill above Mission, although it was shrouded in fog while we were there so we couldn't see any view.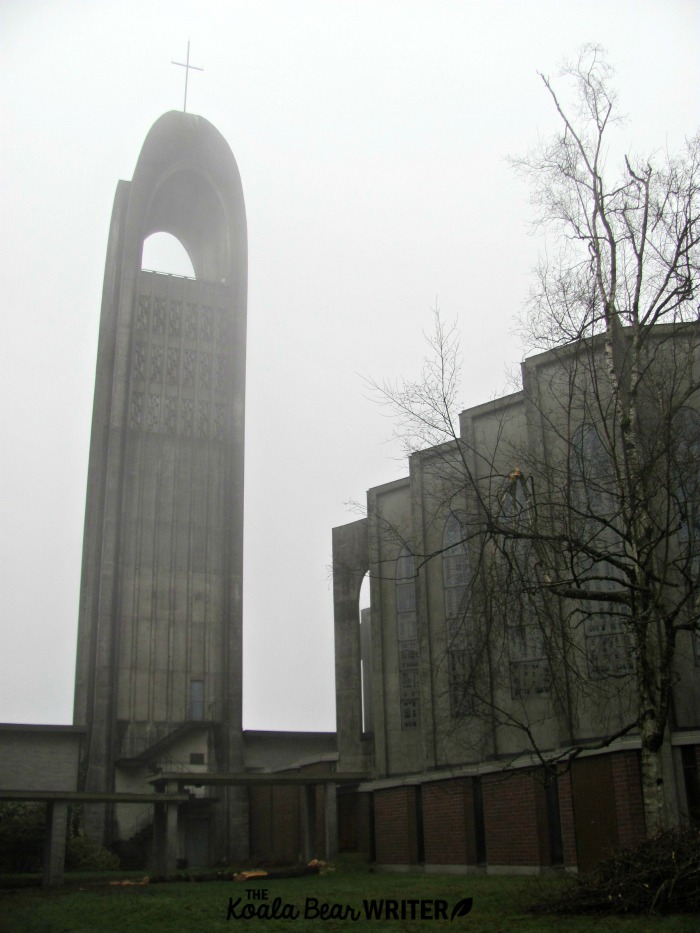 The bells rang for prayers soon after we arrived there.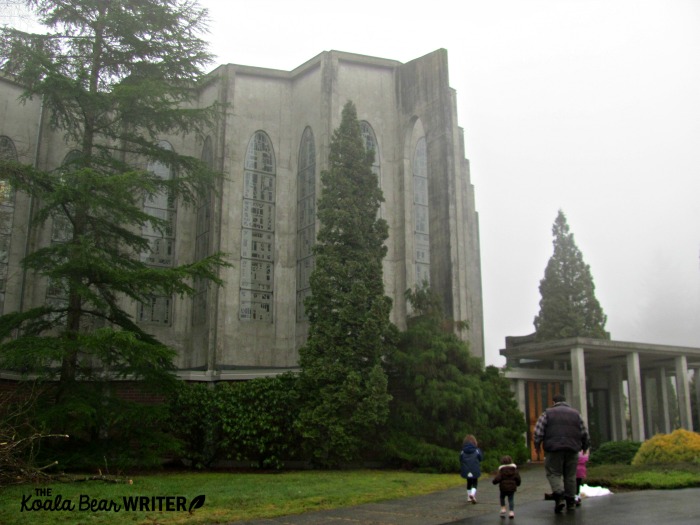 The inside of the church was absolutely gorgeous—stunning stained glass and soaring ceilings.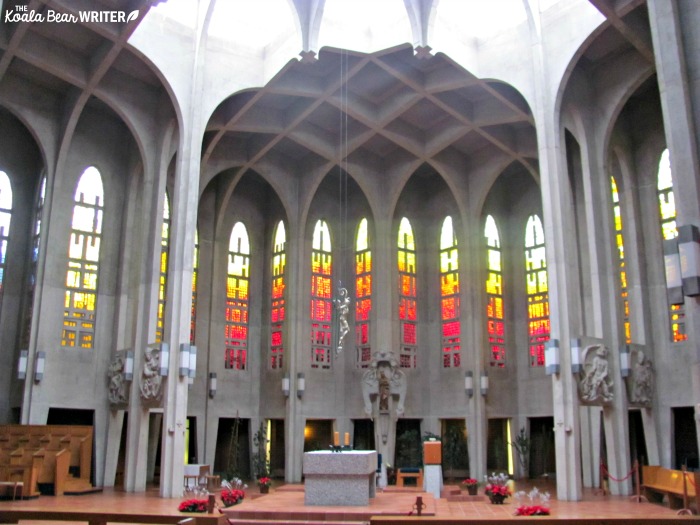 There were also carvings of various saints all around the church.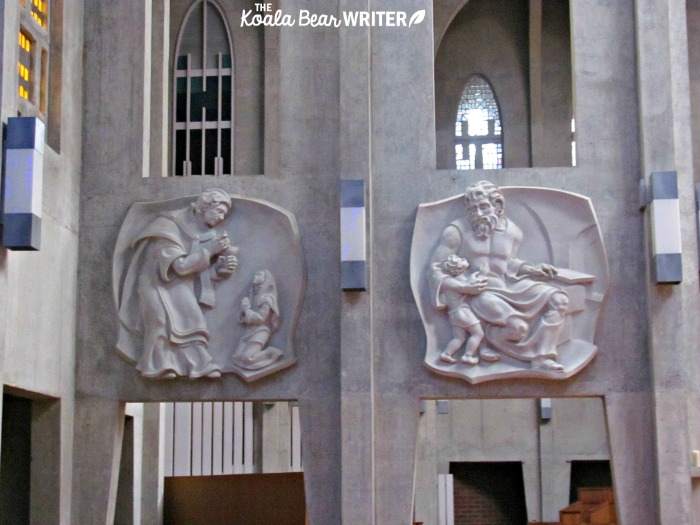 My favourite was this one of Saint Frances of Rome: