It's summer! Which means pools, parks, playgrounds, snow cones, and… books?
Many children have assigned reading in the summer, but if your children are the type to read the entire reading list within the first three weeks of summer break, you may need a little extra inspiration for what to pick up from the library.
Luckily, you don't have to do your own research this year because Brenda Priddy has done it for you!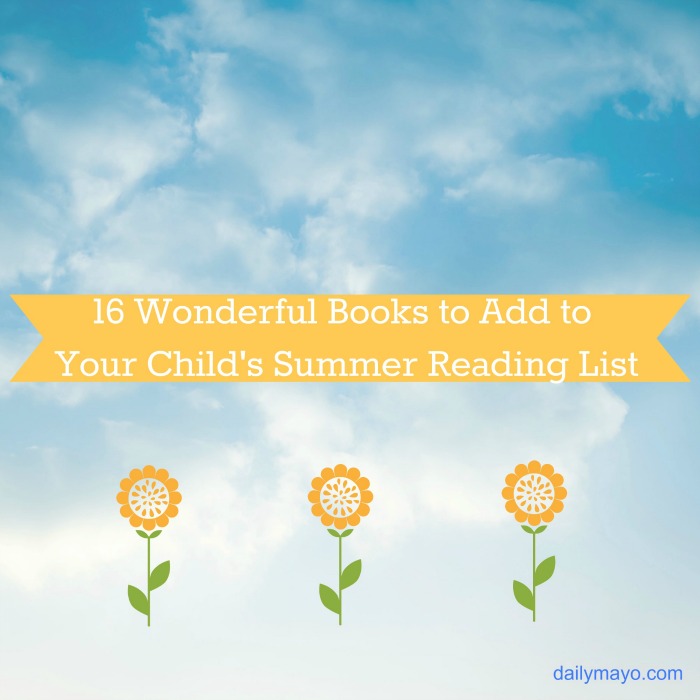 This post contains affiliate links; as an Amazon Associate, I earn from qualifying purchases.
Take a look at these great books for kids to read this summer from pre-readers all the way to Young Adult.
Pre-Readers
Read these great books to your littlest children!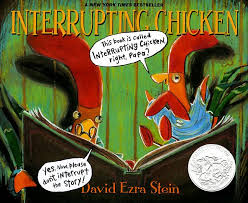 Interrupting Chicken by David Ezra Stein
Interrupting Chicken follows the adventures of a young chicken who keeps interrupting her bedtime story. But the tables are turned when it is her turn to tell a story and her father keeps interrupting with yawns! This cute book will keep children entertained AND teach them about manners.
Alexander and the Terrible Horrible No Good Very Bad Day by Judith Viorst
This book is about to be a movie and follows the adventures of Alexander as he has the worst day ever! This story is amusing to children, but helps to show compassion for others and how to deal with bad days.
Caps for Sale by Esphyr Slobodkina
Caps for Sale was one of my favorite books before I could read. It follows the adventures of a cap salesmen and what happens when his hats are stolen by a pack of wild monkeys. This book also made Greater Victoria Public Library's list of 100 books kids should read before Kindergarten.
Ferdinand by Munro Leaf
Ferdinand is yet another classic children's book that has won numerous awards. Ferdinand is the story of a bull who doesn't want to fight and would rather smell flowers all day. I thought it was the most hilarious story when I was a small child.
Check out 11 more great books for pre-readers!
Early Elementary
Newish readers will love reading these books with a little help from you!
Frindle by Andrew Clements
Frindle is the story of a boy and his friends who set out to challenge what actually makes a word. The children invent their own word for pen, "frindle" and work hard to make the name recognized and published in a dictionary. This book was written before the age of technology, so it is quite interesting to see how quickly new words are added into popular vocabulary now versus 1996 when the book was published.
The Doll People by Ann M. Martin
The Doll People follows the adventures of a family of dolls who have been living in a dollhouse for hundreds of years. Nothing much happens until a new doll family moves in—one called the Funcrafts made from plastic with movable joints.
Penny Books by Kevin Henkes
These books are for the youngest of new readers and follow the adventures of a mouse named Penny. The stories are full of imagination and humor, and the art is beautiful and full of life. (You can also get a cute Penny doll for your child to play with while reading—or afterwards.)
The Knights' Tales Series by Gerald Morris
Currently, this series consists of The Adventures of Sir Lancelot the Great, but more will soon follow. This series follows the adventures of knights, but this time, with more humor than ever before. Young readers will love reading about knights and fairytales at a reading level that is just right for beginning readers.
See 8 more fun book series for early readers.
Middle Grade
These action-packed books will satisfy the need for adventure in any middle-grade reader!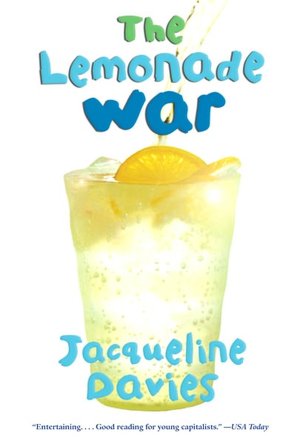 The Lemonade War Series by Jacqueline Davies
The Lemonade War follows the adventures of two siblings who set up a rival lemonade stand. The brother is good with people, while the sister is good with math. Who will win the lemonade war? Find out when you read the series!
Artemis Fowl by Eoin Colfer
This series follows the adventures of a 13-year-old genius who engages in white-collar crime. But when he runs into an underground universe of mythical creatures, his life is turned around forever. (My husband and I have listened to a couple of these as audio books while driving around Alberta; my husband might just have the entire collection of books now.)
The Books of Ember by Jeanne DuPrau
This series of books follows the adventure of Lina and her friend Doon as they work together to save the last refuge of the human race—the city of Ember. The city's lights are starting to go out after 200 years, and the two children must work together to find a solution.
The Penderwicks by Jeanne Birdsall
This series follows the adventures of four sisters and one boy as they go on various summer adventures. This series reminds me of stories written for children at the turn of the 20th century and up to 1950 or so, which is refreshing in a sea of books where children are presented as adult-like much too soon! My 8-year-old loves reading about these spunky sisters.
Here are over 50 more amazing middle-grade books!
Young Adult
Whether your teen prefers action or romance, these books have you covered.

The Giver by Lowis Lowry
This book is also about to become a major motion picture this summer. It follows the adventures of a boy in a future dystopian universe free from crime and pain. The boy is given the job of remembering the past so that society won't repeat its mistakes. However, when he receives the memories, he discovers that not only is pain gone, but a lot of pleasure as well. He must now determine how to face the future—pain free and soulless, or if he should fight to experience the true meaning of life.
The Kite Runner by Khaled Hosseini
The Kite Runner follows the tale of a rich boy living in Afghanistan who strikes up a friendship with the son of his father's servant. Together, the boys learn about love, war, betrayal, power, and relationships while dealing with the backdrop of political upheaval and war in Afghanistan.
If I Stay by Gayle Forman
If I Stay is the story of a teen girl who has a somewhat boring life that is interrupted by a nearly fatal car crash. While in a coma, she sees the vision of two different futures—one if she lives and one if she dies. It is up to her to determine if her life is worth fighting for. This is one is also about to become a major motion picture this summer.
Eleanor and Park by Rainbow Rowell
Eleanor and Park follows the tale of two star-crossed misfits as they experience young love for the first time in high school. They know first loves almost never last, but they are determined to try and make theirs work.
Looking for more book ideas?
These books are all amazing and adding any of them to the summer reading list for your kids will provide them with wholesome, fun, and educational reading throughout the summer months! Happy reading!

Brenda is a mom of two girls (aged 8 and 1), a writer, and a confirmed bookworm. She blogs at Daily Mayo about books, writing, and fun. Want to keep up with Brenda? Follow her on Twitter and Facebook or sign up for the Daily Mayo e-mail list!