Personalized products for kids are a great way to show that they are special. A personalized product says that you went to some effort to choose this gift for them. And if a child has a unique spelling for their name (like my daughters!), then a personalized product is even more special.
That's why I was excited to review some personalized water bottles and colouring books for my girls from Stuck On You. I couldn't wait for them to open up the package when it arrived in the mail and see their names on the books and bottles.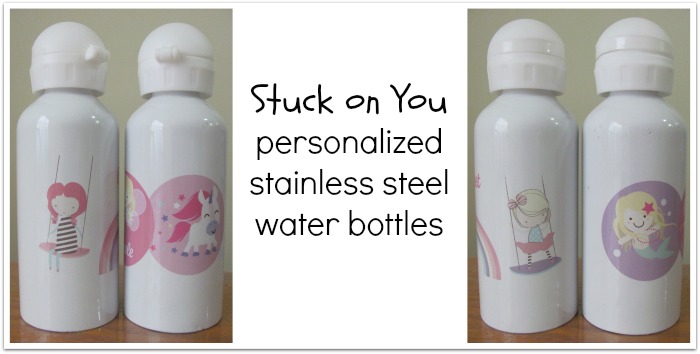 We are regulars at the post office (they know me by name now!) but most of the packages are for me (usually books). When I checked the address label and told the girls that this package was for them, they were so excited to get home. As soon as we were in the door, the girls tore into the wrapping. (I was thankful it wasn't a breakable package!)
Sunshine wanted to take her new water bottle to school for the rest of the week to show her friends. I figured it was perfect for that, since it already had her name on it so I didn't have to add a name sticker (although you can also order personalized labels from Stuck on You).
For Sunshine's bottle, I had picked princesses, mermaids and fairies—her current interests. For Lily's bottle, I chose girls on swings because Lily loves swinging. As I've mentioned before, Sunshine's real name is a common, popular name, but Lily's real name is a less common name with a slightly different spelling. It's harder to find personalized products for her—unless I just order them myself!
I liked the fact that the water bottles are stainless steel, so I didn't have to worry about Sunshine dropping it and cracking it (as has happened with one of her other water bottles). Stainless steel also means I don't have to worry about BPAs or other plastic contaminants when her water is sitting in her backpack all day. The lids are plastic, but they close tightly and have a cap to keep them clean.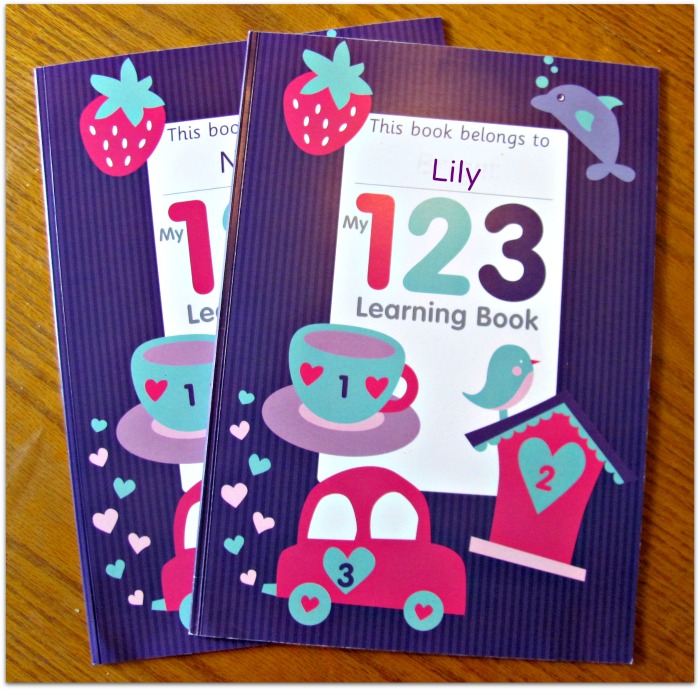 Lily was super excited for a new colouring book. She can read and write her own name, so it was fun to see her turn the pages and discover her name on each page. The first page she coloured was the princess page, of course. She's also getting into numbers right now, so the counting book is perfect for her. Sometimes while I'm working at the computer, she likes to sit at the desk next to me and do "school" or "work" too.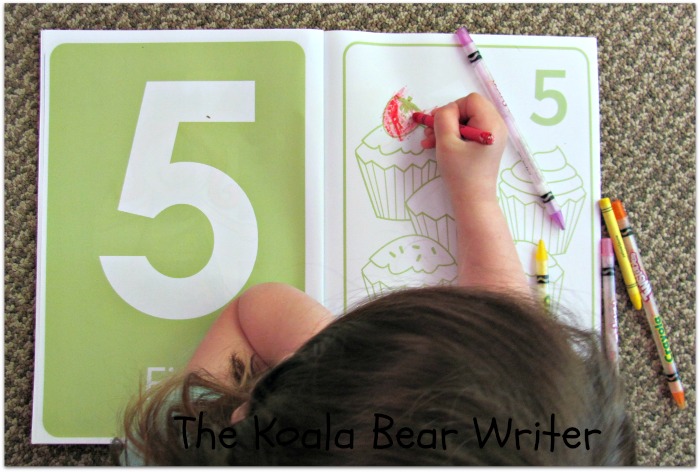 The colouring books feature ten pages with whimsical drawings on glossy pages. Beside each picture is a large number. Each page asks a question about the picture; e.g., "Sunshine, can you count the apple in the picture? Where do apples grow?" There's also a space to write the date that the page was coloured on. I had Sunshine work on reading the questions while she coloured.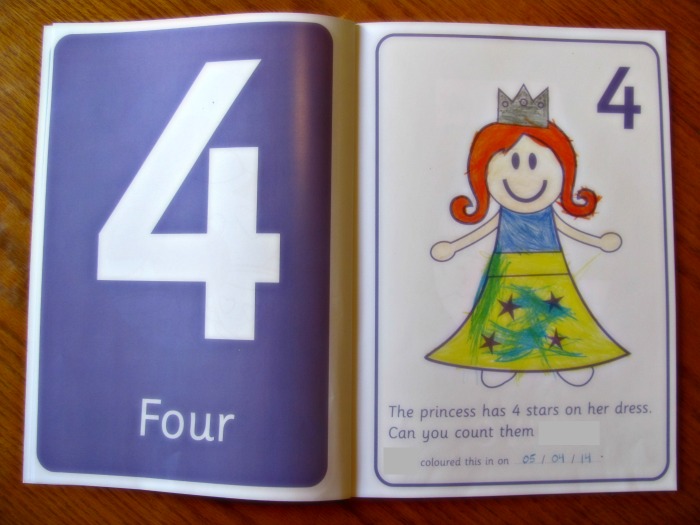 Stuck on You has a lot of other personalized products for kids, including lunch boxes, puzzles, gift ideas, clothing, and party supplies. They also offer fundraising and a referral rewards program.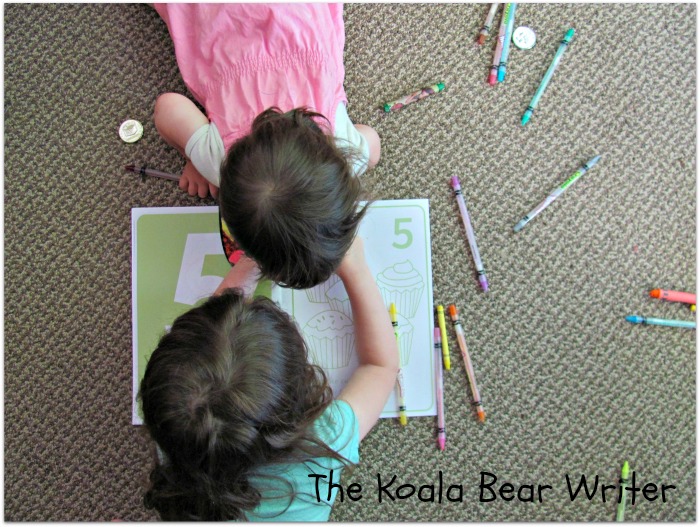 UPDATE: four years later, Sunshine and Lily are still using their water bottles! The colouring book has long since been finished and recycled, of course. The water bottles still have the girls' names and adorable pictures on them. The lids are still tight too. These water bottles are still the girls' go-to bottles when they're packing a lunch for a day camp or other outing.
Have you ever ordered personalized products for kids?
I received these products courtesy of Stuck on You for the purpose of this review; all opinions expressed are my own.