When I see a Chicken Soup for the Soul book, I always check the Table of Contents to see if there are any writers whose names I recognize. Many of my fellow Inscribers have been published in these anthologies. I was very excited to get a copy of Chicken Soup for the Soul:  Devotional Stories for Wives: 101 Daily Devotions to Comfort, Encourage, and Inspire You, because it features stories by two women I know.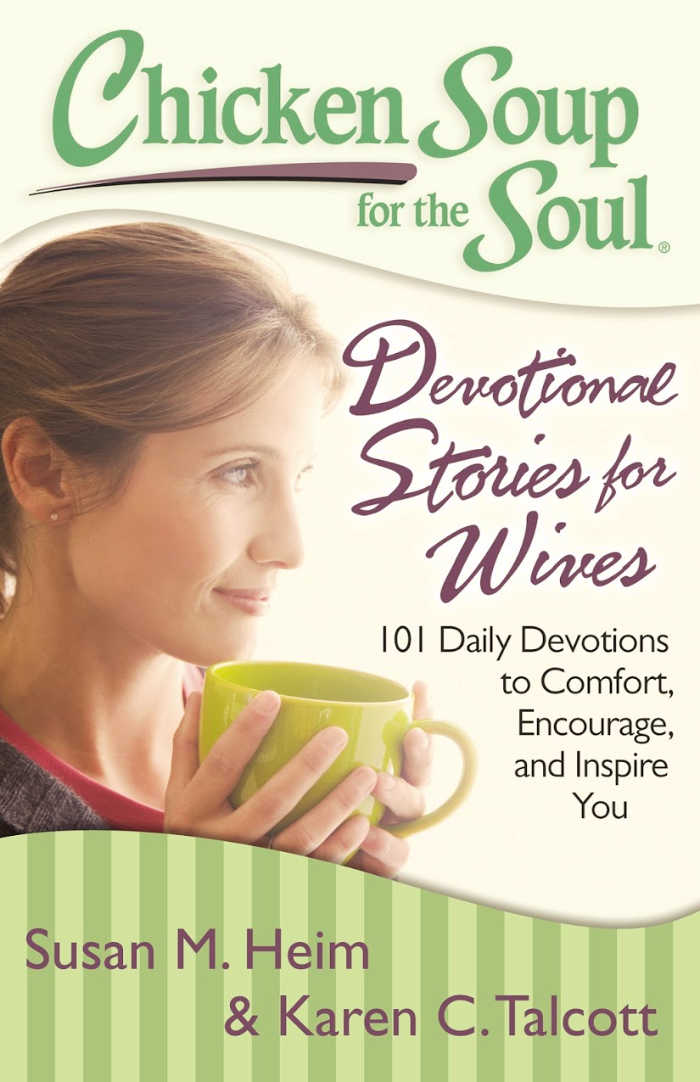 I received a copy of this book for review; all opinions expressed are my own. This post contains affiliate links; as an Amazon associate, I earn from qualifying purchases.
Lynn Dove
Lynn Dove is the award-winning author of the Wounded trilogy, which tackles the topic of bullying. I can't remember if I've actually met her or just read her books and chatted with her via social media and Inscribe's email listserv. Lynn calls herself "a Christ-follower, a wife, a mom, a grandmother, a teacher and a writer (in that order)." In Devotional Stories for Wives, she shares an anecdote about her husband's socks that made me smile and nod.
"My husband has this strange habit. I used to call it annoying, but I have put up with it for nearly thirty-five years, so now it is almost endearing. Yeah, I said it… what was once annoying is now endearing. How did that happen? Explanation: being married for close to thirty-five years!" ~ Lynn
Dayna Mazzuca
Dayna Mazzuca is a homeschooling mom who moved from Alberta to the Island just before we did. She has written for Island Parent, Calgary's Child and FellowScript, as well as many other periodicals. We've both shown up at Fall Conferences with babies in tow and last fall I had the chance to drive up-island with Dayna for a little writing retreat/planning session for this year's Write! Vancouver. She looks back on her ten years of marriage in Devotional Stories for Wives, sharing a little bit about the "seasons of marriage" she and her husband have experienced.
"I believe God honours a commitment to the long haul. There have been seasons of pulling together, and seasons of pulling apart. Without the long view, we'd be in sad shape. Yes, He has made us stronger and better for having each other." ~ Dayna
Devotional Stories for Wives
Each of the stories in Devotional Stories for Wives is short (two pages at most), making it easy to pick up this book and get a quick dose of encouragement or inspiration. Each story is accompanied by a Scripture verse and a prayer. The stories are divided into ten sections, so if there's a particular area of your marriage that you need some encouragement in, you can flip right to that section. And there are a few cute comics by Stephanie Piro if you need some humour to lighten your day!
You can find Devotional Stories for Wives at your favourite bookstore, Amazon or on the Chicken Soup website—where you can also connect with Chicken Soup on social media or sign up for a daily story email.
If you enjoy Devotional Stories for Wives, you may also like these devotionals:
Or read about what I learned about my faith from a visit to the dentist and not recognizing a famous actor.