In one month, Sunshine will be starting Kindergarten and Lily will be going to Preschool.  Both have been talking about this for the past several months.  We've toured their schools and they are beyond excited about it.  Sunshine has heard all of her friends talking about Kindergarten and, being a social butterfly, she wants to be where the other kids are.  Lily has seen her sister go to preschool for the past two years, so she's happy to have her turn.
While I'm also excited for them, I'm a bit nervous too.  I homeschooled every grade and always thought I'd homeschool my kids, so I'm a bit uncertain about what to do as a parent with a child in school.  I wonder if Lily will find all-day preschool too long.  And then there's all the stuff they need… new backpacks, a school uniform, shoes, lunches, and more!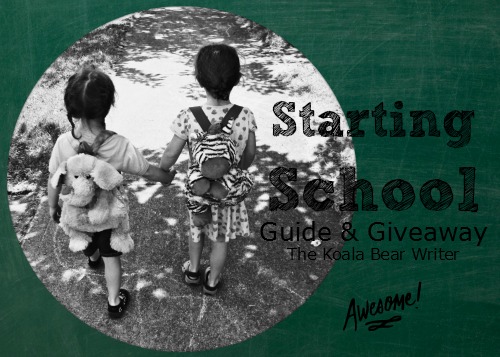 To prepare for September, I contacted some of the brands I've worked with before (and a few new ones) to help me get ready for school—and to offer you some great school supplies too!  Here are some of the things on my Starting School list…
Oliver's Labels
Last year, I had the chance to review a set of labels from Oliver's Labels for Sunshine.  Since then, we've used her labels a lot.  And they've come in handy too; once, Sunshine wore a sweater to school and found out her best friend had the exact same sweater!  Of course, Lily saw Sunshine's cool labels and wanted a set for herself.


Since she's going to preschool, I knew it was time for her to have her own stickers, and Oliver's Labels let us try out their new school label collection.  I had fun picking a variety of pretty designs for Lily.  I also appreciated the fact that Oliver's Labels offers a selection of packages; right now, I'm not sure how many labels Lily will need for coats or bags or shoes, so it was good just to grab a package and know I'd probably have extra labels to keep using throughout the school year.

Snack Pack Reusables
Of course, the start of school means the start of school lunches.  I like sending my girls to school with healthy, homemade snacks and lunches and with as little plastic as possible.  So when my aunt sent me a set of SnackPack Reusables this summer, I was excited.  So were the girls—their SnackPacks had fairies on them.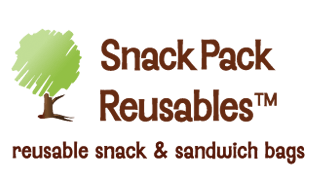 We've used both the snack size and the sandwich size many times this summer for picnics and even just around the house if they don't finish a sandwich for lunch.  I love the fact that there's space to write their names right on the SnackPack label (and it hasn't washed off, even after multiple washings).  It's easy for the girls to put their leftovers away themselves (just fasten the Velcro) and the SnackPack keeps their sandwiches fresh for a day or two.  Plus, they are easy to wash either in the sink with the dishes or in the laundry with the clothes.
For me, a big bonus to the SnackPacks was that they are made in Alberta by a mother-daughter team.  I like supporting Canadian businesses and fellow mompreneurs.  The bags are made from food-safe nylon and are free of BPAs, phthalate and lead.  They are FDA approved and available in many cool colours and patterns.  Plus, if your school is looking for fundraising ideas, SnackPack Reusables has a fundraising program.
School Uniforms
Sunshine is going to attending a school with a uniform policy.  When I told her that all the kids in her school would be wearing the same outfits, she asked, "Whose idea was that?"  She's since had the chance to see a few school uniforms (several of her friends attend the same school) and the idea seems less scary.  I'm planning to get her a couple skirts and sweaters from the school, but for her shirts, we went someplace cheaper: Old Navy.
Old Navy is one of our favourite kids' stores because they often have great sales and they always have cute stuff.  I was really happy to see that they offer a wide selection of school uniform items, from shirts to sweaters to dresses (depending on your school's uniform policy).
Are your children starting school this year?  What's on your shopping list for September and where do you plan to find it?