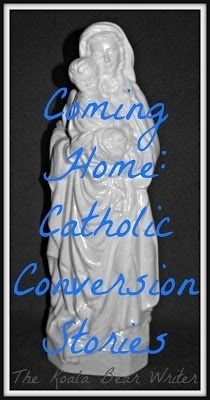 I grew up attending the United Church and was "saved" when I was twelve through an Evangelical teacher.  My mother had been brought up Catholic but had married a non-Catholic. She prayed the "Our Father," taught me about Jesus, went to church, led a righteous life and was kind to everyone. Later I saw that her charity towards others and her faith was deeper than that of some Evangelicals who didn't consider her a Christian.
After I finished school, I trained as a medical laboratory technologist in a city far from home. I worked for a few years after graduating but I felt my lack of Bible knowledge made it difficult for me to witness to others so I thought I should go to Bible School. My favourite instructor was a godly Anglican man who challenged students to think more deeply about what they glibly said they believed.
During those years I met people from the Overseas Missionary Fellowship (OMF), which had been started by Hudson Taylor in the 19th century. I had read his biography and some of his writings and had been impressed by the integrity of his life.  I actually didn't want to be a missionary but OMF needed a laboratory technologist for their hospital in South Thailand. I took this as a sign that God may be calling me to Thailand and applied but I hoped (and prayed) I wouldn't be accepted. "Unfortunately," I was accepted and went to Thailand in 1969. Again God surprised me and I enjoyed my work and life there.
Leaving my parents was the hardest thing I have ever done and it didn't get any easier over the next 14 years as I came home on furlough and went back to Thailand every four years. Since I was their only child, I know it was difficult for my parents to see me go, too.
One furlough when I came home, my parents had moved and I had to find a new home church. I found a lovely small Anglican church near my parent's home. The people were interested in my missionary work and everyone seemed to accept one another as they were. My mother followed me there and said she liked it because it was so much like the Catholic Church.
During my last few years in Thailand, I lived in the same house as a missionary involved in the charismatic movement. She received a Roman Catholic charismatic magazine called New Covenant. I liked reading the articles. I believed each denomination had some truths, even the Catholic Church, although I questioned their emphasis on Mary. But I thought there were some Catholics who were real Christians especially those in the charismatic movement as they, at least, studied the Bible!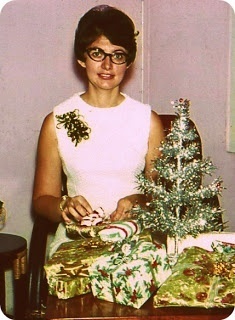 I resigned from OMF a few years after my father's death to be with my mother but also I felt the need to move on. Linguistics had fascinated me when I was studying Thai so I decided to go to university and major in Linguistics. I worked evenings and weekends at a nearby medical laboratory.
Strange to say, although I enjoyed studying at university and did well, I also became very depressed in my fourth year. Part of it was re-adjusting to my own culture again. For example, the fact that all murders and rapes were reported on television made me afraid to go out! But one of the biggest challenges was living in Western society as an unmarried woman. When I had been a missionary, there had been many other single women missionaries but at home a single woman my age was as strange as someone with two heads. I had always wanted to be married and have a family like most women but it had not seemed to work out that way.
One day I saw a sign at university about the prayer to St. Jude—I copied it out and brought it home. I didn't know what to pray for: a husband? relief from the depression? or whatever was best for me?
When God answered the prayer of St. Jude for me, it was not what I expected.
Into my life came David, a handsome, popular, Italian guy who began the Master's program in Linguistics that I also had just started.  He was popular with the other students but I kept to myself in those days and went home after classes instead of working in the grad students' office. David seemed determined to get to know me and talked me into going to a Rosary Group he and a Malaysian student had started. There I met other Catholics who seemed to be "real" Christians, too.
David and I would have long discussions about religion over cups of coffee and he was able to answer all my questions about Mary and the Pope and the other usual things that bother Evangelicals. He also gave me books to read: Evangelical is Not Enough by Thomas Howard, Catholicism and Fundamentalism by Karl Keating and the tape by Scott Hahn telling about his conversion. As I read I could see I had a lot of misconceptions about what the Catholic Church believed.
At one of our coffee discussions, I said to David, "But Luther was right in being upset about the Church selling indulgences wasn't he?" He lost his patience. "Lorraine, we've talked about this several times. Now you just have to make up your mind whether you're going to join the Church or not."
He was right, of course. So I started RCIA classes at a local parish.  My attitude was rather arrogant at first. After all I'd been to Bible School for three years and had been a missionary for fourteen years so I was sure I knew more than some of the people teaching the class. I discovered I had underestimated what "ordinary" Catholics know. I still admire those "cradle Catholics" and their authentic faith.
I was received into full communion in the Catholic Church at the Easter Vigil, 1990 with the members of the Rosary Group from university filling two pews. After the Vigil, the Rosary Group had a reception for me with all my new friends. They presented me with a gold Crucifix on a chain which I still wear.
My mother attended Mass at the University with me and she really respected the new priest, Father Louis. Eventually she said she would like to come back to the Church because she missed the Eucharist and she surprised me by saying, "No matter where I went to church, I have always felt Catholic."
I am still in contact with David who is now with the Dominicans. He was ordained several years ago and teaches philosophy and Latin. Over the years I got to know his parents and spent many happy times with his family. His mother and I even went on a pilgrimage to Mexico together when Pope John Paul II was there. I don't see or hear from Father David now but I will always be grateful to him for helping me come home to the Church.
My conversion was the best thing that could have happened to me. I still can't help crying sometimes at Mass – the beauty and truth of it is overwhelming. My conversion is an on-going thing, of course. I still have some un-Catholic attitudes and a lot to learn but gradually I am becoming more accepting of other people and I am learning more about what faith in Jesus means. In particular I am learning to appreciate the tremendous gift of the Eucharist.
Lorraine Shelstad is the author of The Cameo and currently lives in Vancouver, BC.  Her full conversion story can be found on her blog.