One staple on our grocery list this summer has been chickpeas.  Our daughters discovered the delights of roasted chickpeas from the neighbour and we spent a week eating those for snacks.  Then my husband went on a hunt for a hummus recipe, and hummus became our favourite snack food.
We ended up combining a couple recipes (in part because I couldn't find tahini at our grocery store) to make hummus that we liked.  I love the fact that this snack is not only addictive delicious, but also super healthy.  Here's the recipe we created.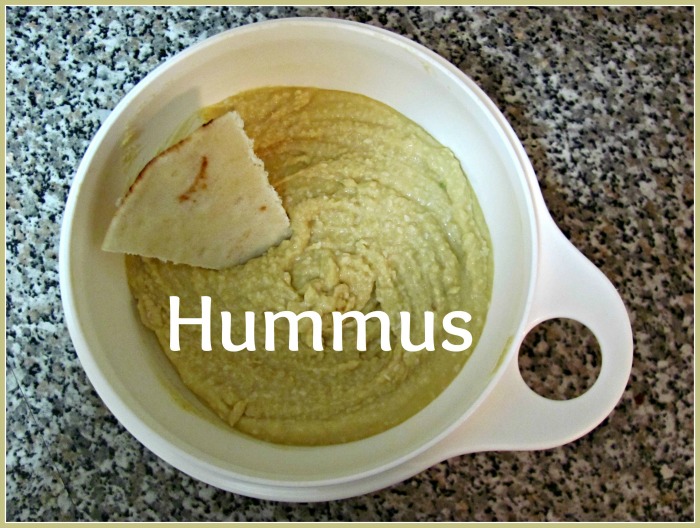 Hummus
1 can chickpeas
3 cloves garlic
4 tbsp sesame seeds
1 1/2 tsp salt
1 tsp sesame oil
1/2 cup lemon juice
1/4 cup olive oil
1/2 tsp cumin
cayenne pepper to taste
water to consistency
Place all ingredients except cayenne pepper and water in a blender.  Blend until smooth.  Add water as necessary to blend or to create the consistency of hummus you prefer.  Add cayenne pepper to taste.  Serve and enjoy.
Hummus can be kept in the fridge for up to 3 days (though it never lasts that long in our house!) or frozen for up to a month.
We've use hummus as a dip for celery and broccoli (Lily's favourite) or pita chips (slice pita bread in wedges and place on a cookie sheet in oven; broil for a couple minutes, turn over, broil again until just crisp, serve).  We often double this recipe, as it doesn't go far between four of us.  Enjoy!